Best blog templates and themes
Below you can see Gridgum's best blog templates. Because of blogs' such trendiness, our blog templates have become quite popular. Our web designers thought of and incorporated in these websites all the necessary details, that might come in handy for a blogger.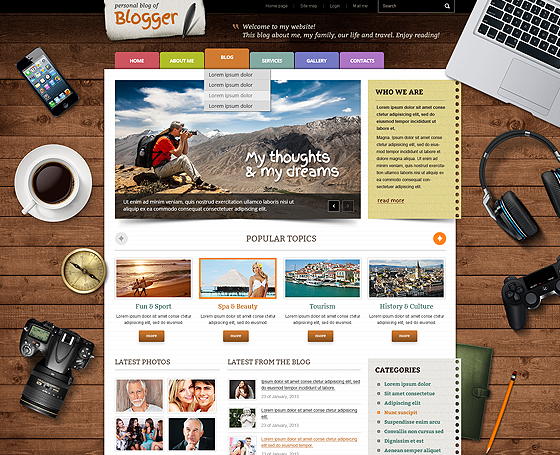 In Gridgum.com, we always take care of providing you the best themes and website template that will always bring success to your business. On this page, we are happy to present you our most recent WordPress blogger theme. This theme is full of cool features such as slideshow and content management system that will make your theme totally manageable by you. If you like to read more about blogger template, please click on the following link: https://en.wikipedia.org/wiki/Blog Our site template also allows you to link all your social network account to the website, and ...