Blogs Templates & Themes
Some unofficial statistics  show that roughly 173 million people write blogs. Everyone who decides to have a blog, can find their perfect website here at Gridgum. Writing blogs has become quite popular in the 21st century, especially in the last 5-7 years.Gridgum hasn't fallen behind on this trend, and has created and will continue to create more and more blogger themed templates for you.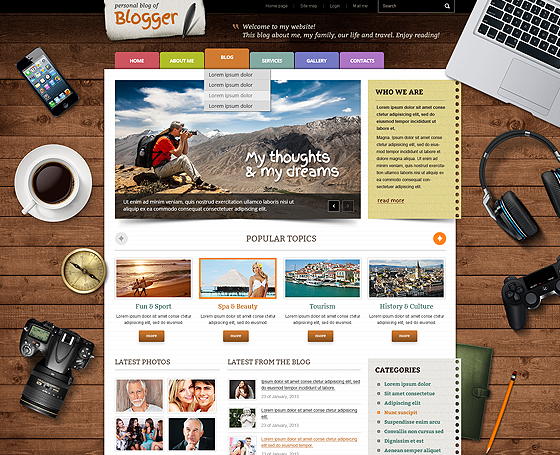 In Gridgum.com, we always take care of providing you the best themes and website template that will always bring success to your business. On this page, we are happy to present you our most recent WordPress blogger theme. This theme is full of cool features such as slideshow and content management system that will make your theme totally manageable by you. If you like to read more about blogger template, please click on the following link: https://en.wikipedia.org/wiki/Blog Our site template also allows you to link all your social network account to the website, and ...