Information
Related Templates
Comments (0)
Kindergarten - Free WordPress Theme
The Kindergarten Free WordPress Theme is a beautifully designed and user-friendly template that is perfect for creating a website for a kindergarten, daycare center, or preschool. This template is available for free download and can be used for both commercial and non-commercial purposes. However, there is an important note to keep in mind - if you use this template, you must not delete the link to our site in the footer. If you would like to remove the link, you may purchase the template without it for an additional $3.00
This template has been created with the latest design trends in mind, making it a modern and attractive choice for your website. With its bright and cheerful colors, it will instantly grab the attention of your visitors and make them feel welcome. The user-friendly design makes it easy to navigate and find the information you need, while the built-in features and functionality ensure a smooth and seamless user experience.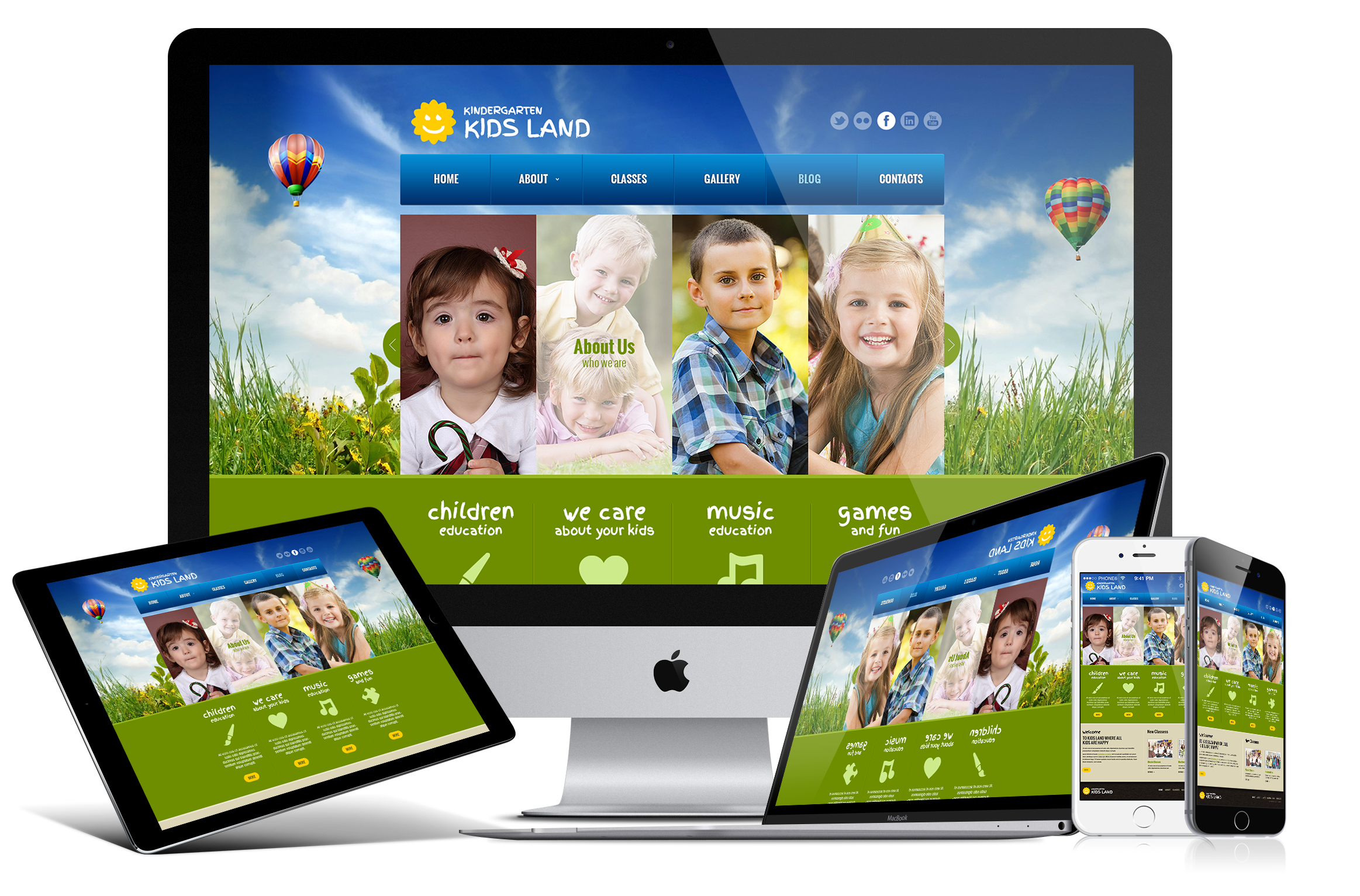 The Kindergarten Free WordPress Theme is powered by WordPress, one of the most popular and widely used content management systems available today. WordPress is known for its ease of use and versatility, making it a popular choice for creating a wide range of websites, from personal blogs to e-commerce sites and more. With WordPress, you can easily customize and manage your website from a user-friendly dashboard, without the need for any coding or technical skills.
Whether you are looking to create a website for your own kindergarten or daycare center, or are a web designer looking to create a website for a client, the Kindergarten Free WordPress Theme is a great choice. With its stylish design, user-friendly features, and powerful content management system, you can create a professional and functional website that will meet all your needs.
If you are new to the world of WordPress and website building, the free Kindergarten WordPress Theme might be a great option for you. However, if you are already familiar with WordPress and want to get the most out of your website, it might be worth considering purchasing one of our premium Kindergarten WordPress Themes. These themes offer more advanced features and customization options and can be found at the following link: https://gridgum.com/themes/tag/kindergarten-wordpress-theme/
If you encounter any difficulties during the installation process, do not hesitate to reach out to us in the comments section. Our team will provide you with step-by-step video tutorials to guide you through the process, ensuring a smooth and successful setup of the Kindergarten Free WordPress Theme.
NOTE: The template package includes all original images.
Free
Download
| | |
| --- | --- |
| Date of Creation: | 14 November 2021 |
| Last Update: | Never |
| Compatible Browsers: | IE, Chrome, Safari, Firefox, Opera |
| Files included: | HTML, CSS, JS, Files, Images, PSD |
| Documentation: | Well Documented |
| Layout: | Responsive |
| Tags: | Free WordPress templates, Free WordPress themes, Free WordPress, Template WordPress free, free kindergarten template, free kindergarten wordpress theme, free website templates |
| Type: | Free template |
| Categories: | Free WordPress Templates |
| item #: | 31088 |
©
All Rights Reserved Gridgum