Information
Related Templates
Comments (0)
Personal Blog Responsive Free HTML5 template
It is a pleasure to introduce Free HTML5 bootstrap template - Personal Blog, which is absolutely ready to be downloaded for free.
Having a Personal blog nowadays is very popular so this theme will make it even wonderful. It is a great choice for the ones who have or are planning to create such kind of a blog. Moreover, this theme can be used for commercial or non-commercial reasons.
This theme is absolutely free; we do not charge anything when our customers downloaded it. Also, our company does not require the customers for backlinks in favor of us. The most incredible thing about this simple template is that it is responsive as any other our free bootstrap templates. Responsiveness means that design will perfectly fit the device, which it is opened by.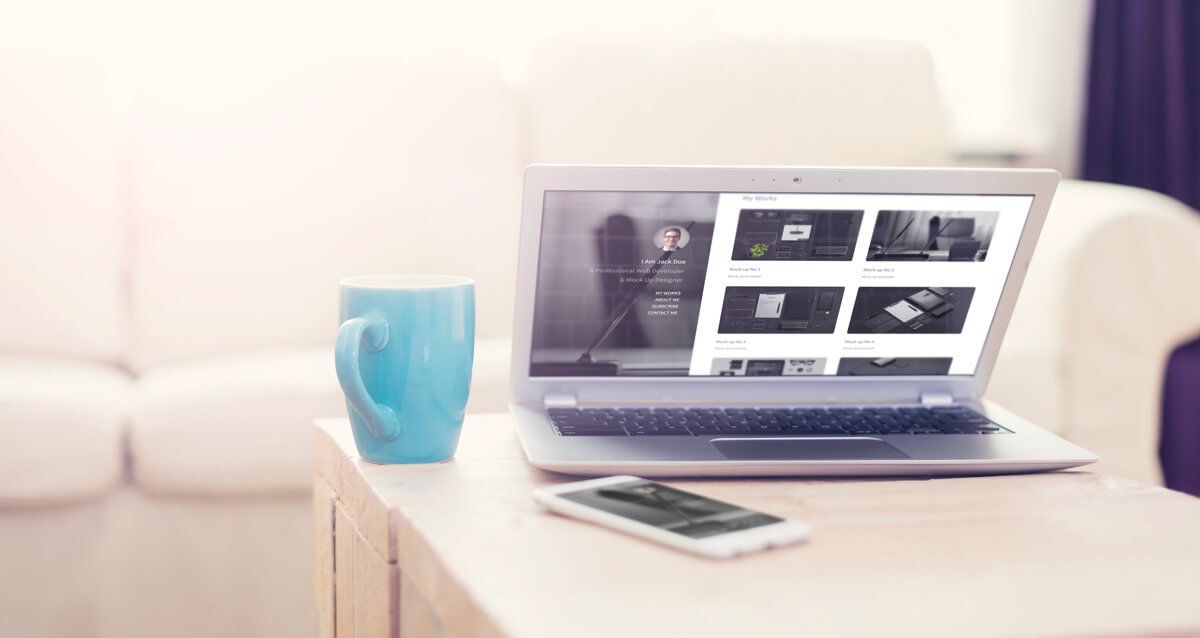 If you look at the middle of the top of the preview page you will see that we have provided the quick view of this template in one of the devices such as I pad, Computer, and Cell Phones. Try to click on those Icons and you will see how this template looks on different devices.

Personal Blog html5 bootstrap template has been created by CSS, JS, HTML5(jQuery) and Bootstrap frameworks. To customize this template, you need any kind of HTML editor, for instance, Adobe Dreamweaver or any other.
However, if this template does not offer the things which you want for your blog, no worries we offer a lot of free HTML5 bootstrap templates here: https://gridgum.com/themes/category/free/
There have been situations when the customer felt that the free templates still was not enough, so in that case, we can only offer you our premium html5 templates, which can be seen here: https://gridgum.com/themes/category/html5-templates/
Now lets briefly discuss the template.
My Works - this is the very first page, which our potential viewers see, thus here you should upload all your best works.
About Me - Here you should write about you, introduce yourself to the visitors, inform them about your goals on this blog and persuade them to visit it.
Subscribe - this is the most important page for all of the bloggers here your viewers subscribe you and the subscription is directly connected to your popularity.
Contact me - As you can see here are two connectional forms: one is by email and one is by address. Also here you can indicate the Cell phone or home number it is all up to you.
Our support team is very different from others in the marketplace. Why? The answer is simple. If others give the answers by providing text messages, our team provides answers to any customers question by creating a step-by-step video tutorial just for every question which the customer provides in the comment section.
Free
Download
| | |
| --- | --- |
| Date of Creation: | 1 February 2016 |
| Last Update: | Never |
| Compatible Browsers: | IE, Chrome, Safari, Firefox, Opera |
| Files included: | HTML, CSS, JS, Files |
| Documentation: | Well Documented |
| Layout: | Responsive |
| Tags: | free html5 templates, blogger free templates, blogger templates free, free blogger templates, free blogger themes, free template blogger |
| Type: | Free template |
| Categories: | Free Blogger Themes, Free HTML5 Templates |
| item #: | 26217 |
©
All Rights Reserved Gridgum