Discover the stars with our captivating astrology website templates. Whether you're an astrologer, horoscope enthusiast, or a spiritual seeker, our meticulously crafted templates provide the perfect celestial canvas for your online presence. Explore a constellation of designs, featuring horoscope compatibility charts, zodiac sign guides, and celestial imagery. Elevate your website with the magic of the cosmos and connect with your audience on a cosmic level. Launch your astrological journey today!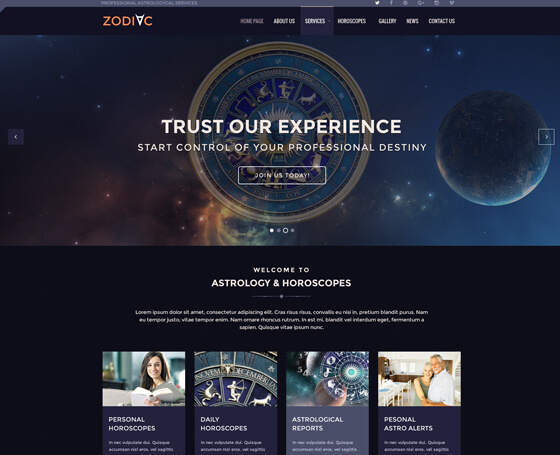 We would like to introduce the Joomla Astrology template that is a perfect match for people who would like to publish information about zodiac signs, horoscopes and etc. The Joomla template is very easy to operate since it has the content management system (CMS) that provides the administration panel to run the website fully. The administration panel can be used to delete and upload pictures, add descriptive and non-descriptive texts, add the new pages and etc. The CMS of Joomla is pretty similar to the one of WordPress but still, there are some slight differences but the principal ones remain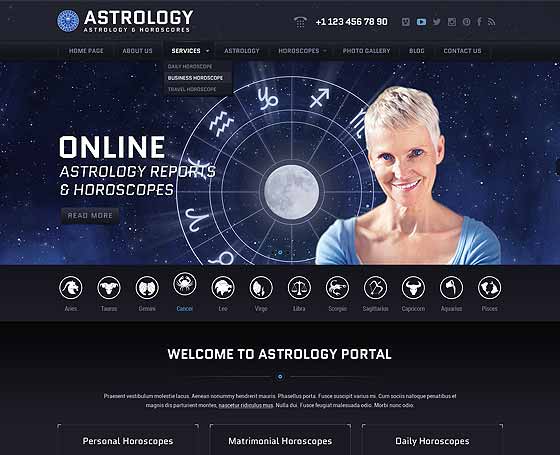 Presenting our latest Astrology WordPress cms template. This format is your last stride towards a productive, fruitful business. In the event that you run an organization that arrangement with the study of a horoscope subject, this is what Gridgum has for you. A horoscope format that starts from the upper right corner with 6 most regular tabs that highlight the framework of your site. After that comes a little symbol of each of the 12 horoscopes where you can snap to peruse more about. At that point, comes our wonderful slideshow where you ought to put the highlights of your organization and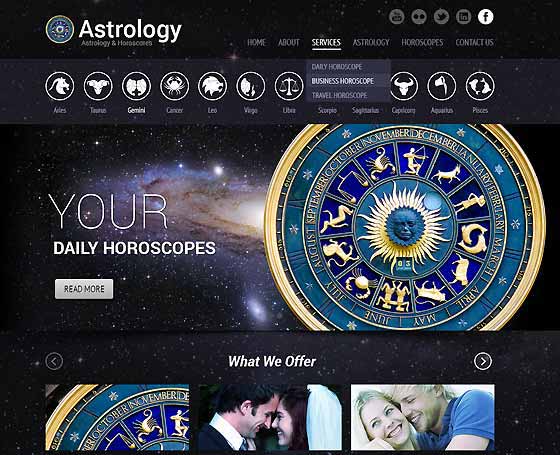 Introducing our most recent astrology website template. This template is your last step towards a fruitful, successful business. If you run a company that deals with the science of horoscope theme, here's what Gridgum has for you. A horoscope template that stars from the top right corner with 6 most common tabs that highlight the outline of your website. After that comes a small icon of all 12 horoscopes where you can click to read more about. Then, comes our beautiful slideshow where you should put the highlights of your company and services.