Information
Video Tutorial
Related Templates
Comments (2)
Smartie - free Bootstrap WordPress Theme
We are more than happy to introduce our newly created free Business –CO Bootstrap WordPress template, that is ready to be downloaded. It might be surprising but it is absolutely free of charge, in other words, we do not require anything from you e.g. the links in favor to use. If you like and want to use this theme for your company, feel free to download it! However, there is one requirement from our side, if you share this free WordPress theme then include our URL address to ensure that customers will come to us for official preview. If you are interested in previewing other Free Bootstrap or Free WordPress themes and templates, please follow this link: https://goo.gl/wA6SKV
This Free web theme can be used by any businesses and companies with various services. In this decade, it is an absolute must to have a website to share your story, who are you and what you do to as many people as possible. So we give this incredible opportunity, to use this FREE theme to distribute your information on the online platform. You can start with the free version and afterward switch to upgraded, premium versions of Bootstrap or WordPress templates that can be purchased here: Bootstrap Templates, WordPress Themes
This free Bootstrap WordPress template is very easy to operate because it has its own Content Management System (CMS) that has already done all the work for you. Operating CMS is as easy as writing a text in the word document but if you want to gain more information about CMS then please follow this link: https://goo.gl/VHHNkq

This free website template is responsive which means that it can be opened on any device like personal computers, laptops, tablets, mobile phones and etc. The best thing about responsive website template is, that it alters the design depending on from, which device the website is accessed. In other words, the design of the website will look perfect no matter what device is used. Additionally, the images that are used in the Free theme are also for free of charge so if you like them, feel free to use them.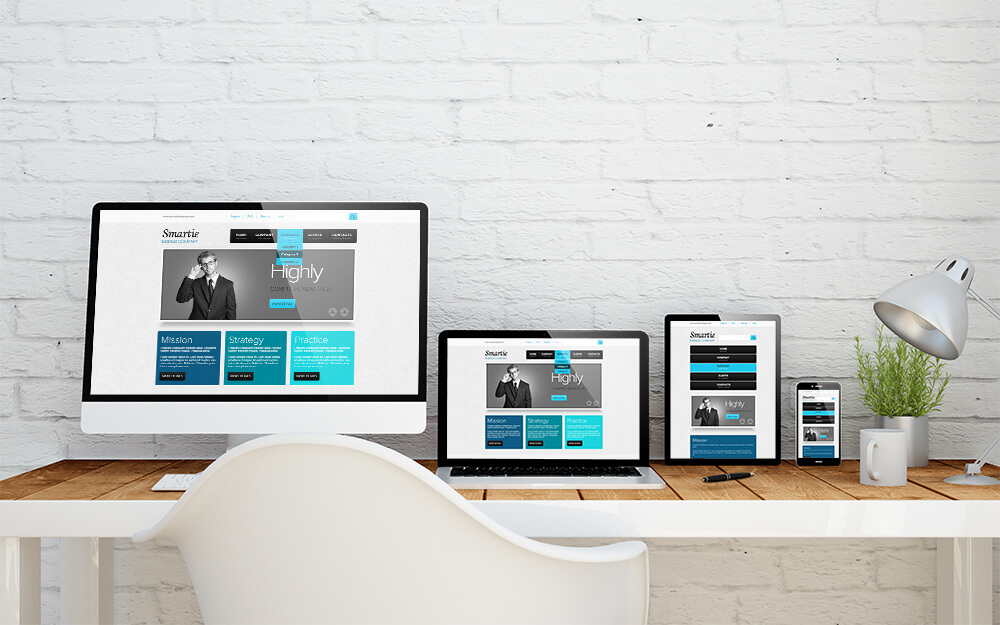 This Bootstrap theme (template) is perfectly suitable for any business or company, that wish to present themselves using the online platform. It has 5 sections that can be used to distribute your company data:
1. Home – here you can post about company's vision, mission, corporate principles, the most recent news and etc.
2. Company – here you can post about the company's history, why and when it was created, who are your partners and etc.
3. Services – here you can elaborately present the problems you solve for your clients. How you do it and more precisely what services you provide. Convince them that you are the best problem solvers on the market.
4. Clients – here you can demonstrate to your potential customers who are your actual customers. This kind of information always increases the company's credibility in the eyes of customers.
5. Contact – Here you can communicate with your customers via email and also show them the exact address of your company.
We offer the google map location tool, if you do not know how to set up the location then follow this link which provides a detailed article about it: https://goo.gl/KNCr97
As you see Smartie Business Free WordPress template has everything, that is needed to build up the website, so download and make it yours! If you have any questions, please write them in the comments section and our support team will get back to you as soon as possible. To make the communication process smoother our support team will provide video tutorials to handle the issues and questions. Please click on VIDEO TUTORIAL section above and see and follow, see the screen:

If you need help with Smartie Free Bootstrap Wordpress Theme,
please send us your Questions in "Comments" section and
we will create youtube videos for you and upload it here.
---
---
Free
Download
| | |
| --- | --- |
| Date of Creation: | 26 October 2017 |
| Last Update: | Never |
| Compatible Browsers: | IE, Chrome, Safari, Firefox, Opera |
| Files included: | HTML, CSS, JS, Files, Images, PSD |
| Documentation: | Well Documented |
| Layout: | Responsive |
| Tags: | Free WordPress templates, Free WordPress theme, Free WordPress themes, Free WordPress, Template WordPress free, free business templates, free business website templates, free website templates, free responsive templates, free responsive themes, free web templates, free premium wordpress themes, free responsive website templates |
| Type: | Free template |
| Categories: | Free WordPress Templates |
| item #: | 30919 |
©
All Rights Reserved Gridgum