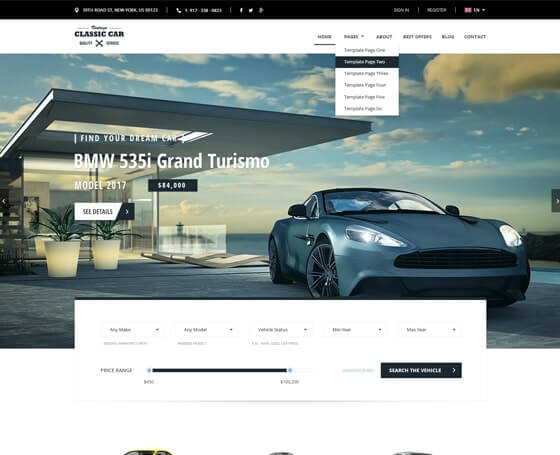 We are eager to represent our new HTML bootstrap template which can be used for car marketplace or car (auto) dealer company. Bootstrap is based on CSS and JS frameworks which make designing cost and time efficient. This is a simple HTML template but if there is going to be a high interest or demand we are ready to create WordPress version which will be a fully functional template. But even though this is simple HTML template it has an ability to be a fully responsive which means that it can be seen from any device, for instance, iPad, iPhone, PC (Mac, Windows) and etc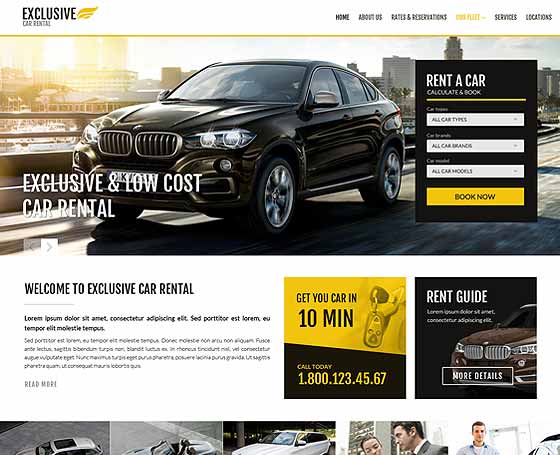 Renting a car is becoming popular day by day, therefore we decided to create a special car rental website design. The template is a realized using latest bootstrap framework, which makes it responsive, therefore it can change the design according to any kind of device (tablets, PCs or phones). This template is one of the best in our collection of car websites because it has outstanding design and all the pages that one might need for car rental website.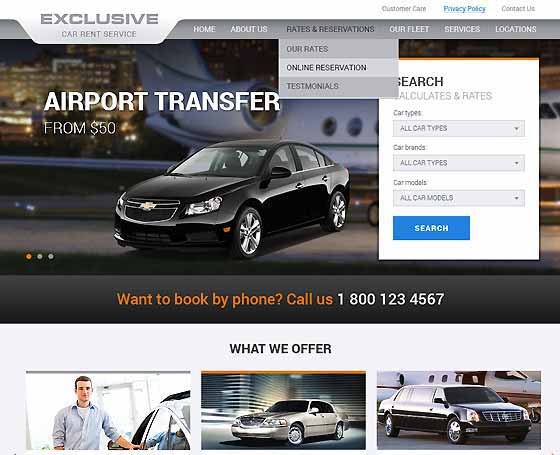 Needless to say that rental car business is growing at an exponential rate. Gridgum is pleased to introduce our latest car rental HTML website template. This template starts with 6 most common option and the upper right corner. After that comes our beautiful slideshow which basically highlights the best services that your website offers. This may include special offers, discount or others of your choice. After that comes our card design which comes under the title what we offer. It basically helps you to sum up the different services that you offer in your company.