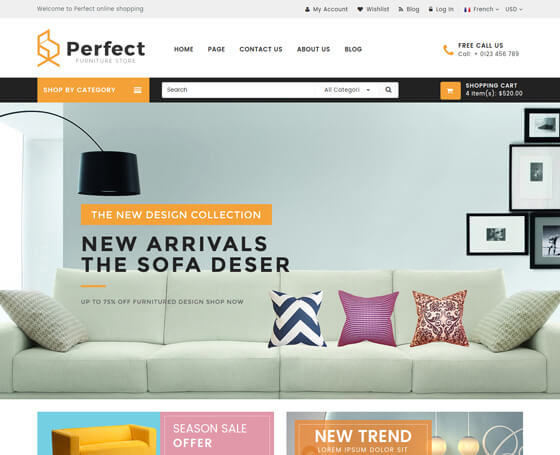 Perfect - Multipurpose E-commerce HTML5 Template is a modern, clean and professional HTML 5 & CSS 3 Template, it is fully responsive, it looks stunning on all types of screens and devices.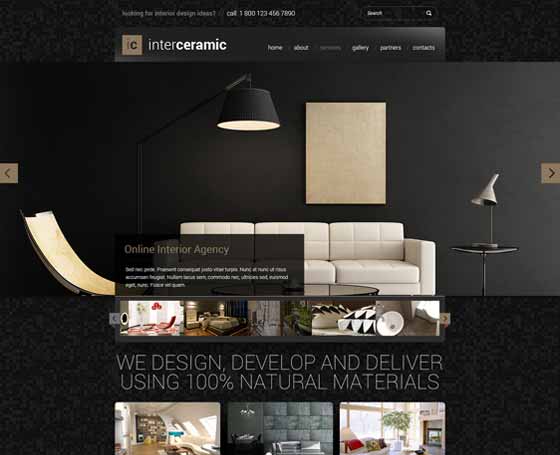 Gridgum is honored to introduce our latest interior bootstrap responsive design template. Starting with 6 most common home page options to tell your customer different sections in your website. We also tried to make it simple and similar to many websites so your customer is familiar with it. Then, comes our beautiful slideshow that has the main idea of publishing different design that you have already accomplished as a proof of your great work. If this is a startup, you don't have to worry because we will be providing you with these pictures so you can publish them as long as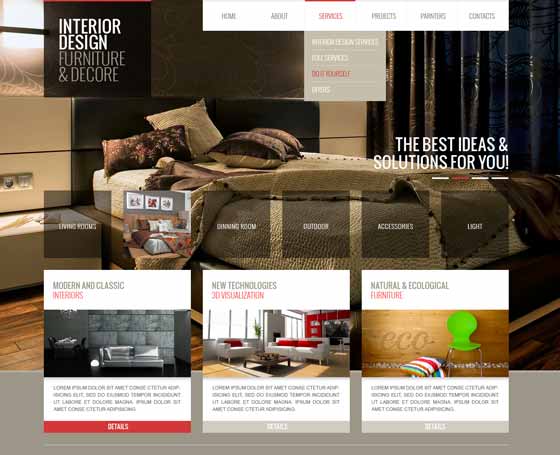 Introducing our most recent interior design template. If you have an interior design or a furniture and decor business, that's the template you are looking for. We will provide you with the most beautiful template yet with many innovative attractions that will guarantee you a successful business. We have 6 general options tabs which let your customer discover different sections on your website. Then comes our beautiful slideshow which allows you four different design that you can use to promote for four different business that your website offers.