Information
Video Tutorial
Related Templates
Comments (0)
Architecture Bureau WordPress Template
This is the brand-new Architecture WordPress bootstrap 4 theme created by one of the best website designers which can be used by anyone regardless of their skills in coding. The WordPress themes & templates are very popular on a current market since they are highly functional and are traded for a very decent fee. WordPress templates are user-friendly, efficient and very sophisticated. If you have never worked with WordPress and do not know what outcome to expect, then feel free to use our FREE WordPress templates which can be found here: https://gridgum.com/themes/category/free/
By acquiring a FREE WordPress template, you will get an idea of what it is and how to use it to launch a very functional website. Afterward, you can always switch to Premium WordPress themes which can be found in our rich library.
Generally, WordPress themes are very easy to use since they have the Content Management System (CMS) which can be used to edit the initial layout of a template. The suggested template was created for customers who have never dealt with designing websites and therefore the included CMS is even easier to use. The offered CMS is very easy to operate and can be used to post images, create texts and to alter the layout based on your preferences, taste, and wishes.
Moreover, the launched website could be opened through any device, for example, a mobile phone, laptop, personal computer, tablet and etc. The provided feature is beneficial since nowadays people use various gadgets to access the internet and desired website. The design of a website is flexible and therefore will change based on the gadget screen size that is used. By purchasing our WordPress template, we can guarantee you that the launched website will never have an accessibility problem. It could be accessed through various browsers like Google Chrome, Internet Explorer, Mozilla Firefox, Opera, Safari and etc.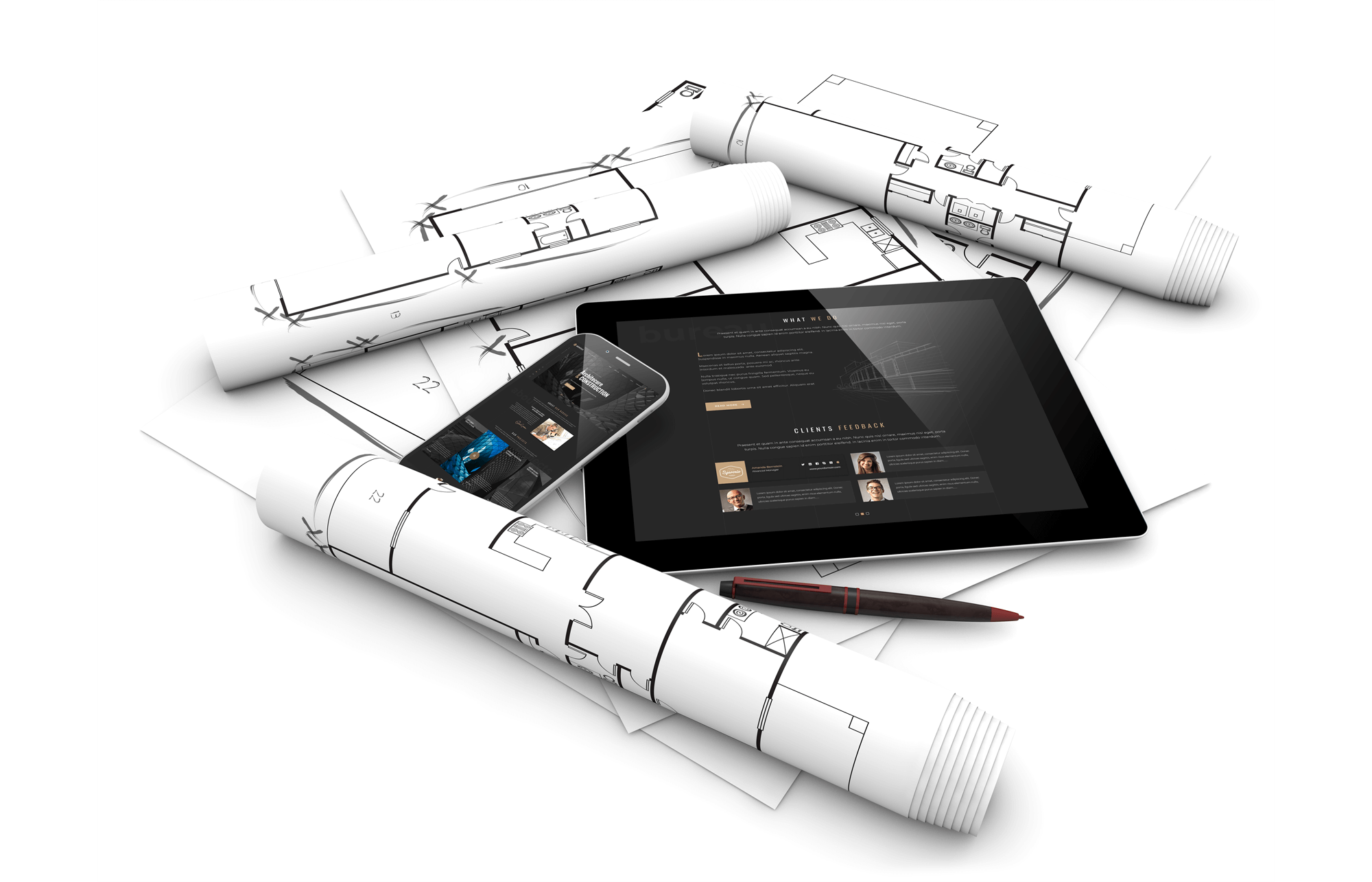 By purchasing our Architecture template, you will invest wisely – bear the little cost for a premium quality product that was created through the latest version of Bootstrap 4 technology.
The Architecture WordPress theme has a very modern, sophisticated but at the same time simple design, which leaves a very positive first impression on website viewers. The suggested template can be used by architects or architecture companies who would like to share their work and services with their target customers. Nowadays, the internet is the most widely used tool to search for a service or product and therefore it is crucial to have one as a company. Using our WordPress will help you to raise awareness about your existence and offered services. Through the website, you can publish portfolio with past work to convince the potential customers that you are one of the best ones in the architecture industry. Therefore, if you do not have a website it is time to get one!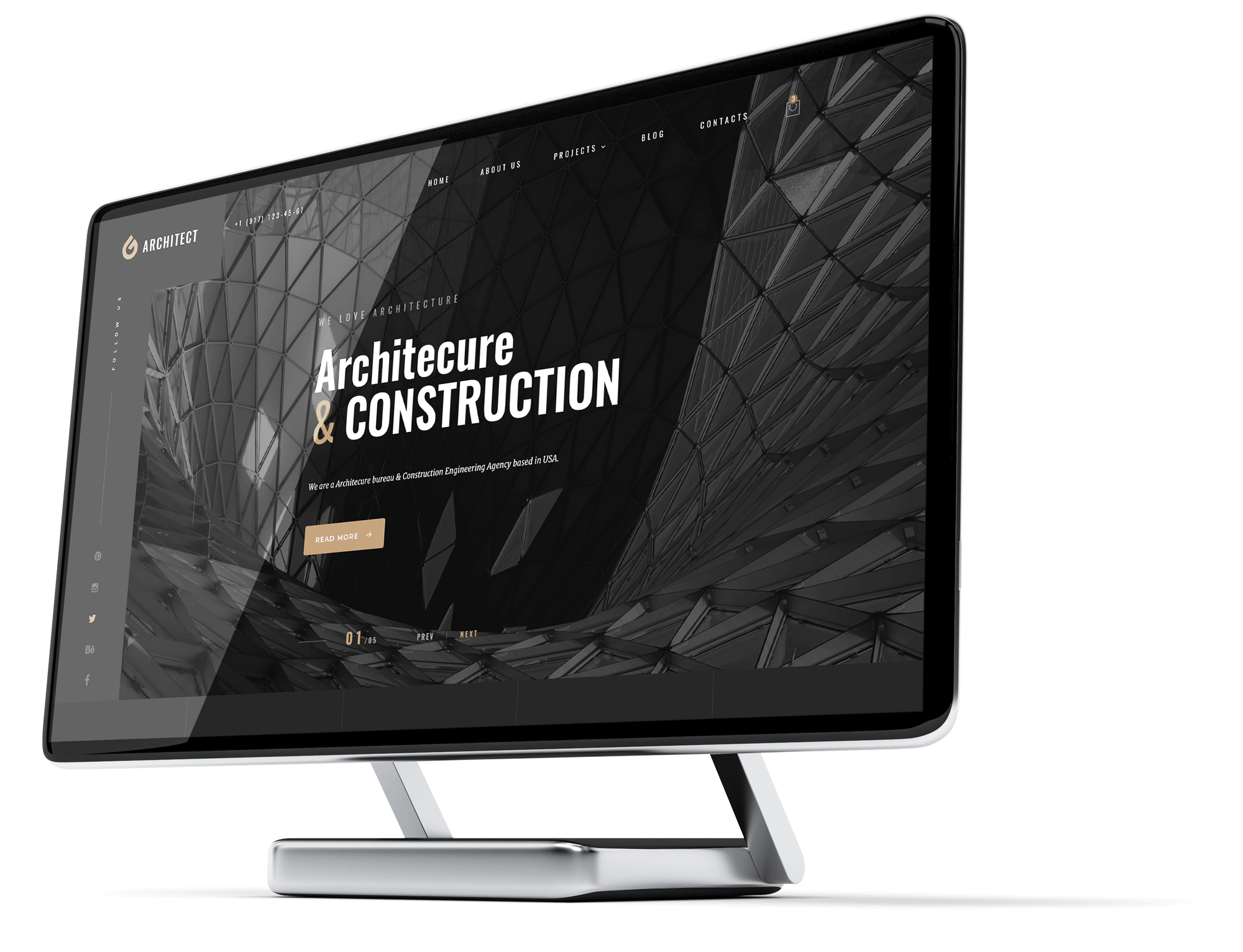 The website could be used to present all the relevant information in a very meticulous way. There are five different sections which can be employed to present as much information as it is needed. There is also separate space for Blog, where you can publish the interesting and appealing blog posts which are related to your scope of activities. Nowadays, Blogs are a highly popular place among internet users since there can be acquired useful information. Therefore, having a blog is also beneficial for company websites since it increases the website traffic and places the website on front pages of a search engine like for example Google.
In the offered WordPress template there is also incorporated Contact page which can be used to publish the contact information like telephone number, electronic address, the location address and etc. There is also included Contact Form which can be used by website viewers to contact you in a fast and effective way by just providing their name and e-mail address. There is also compromised a Google map tool to show the exact location of a company. If you do not know how to set up the Google map location, then feel free to read our article about the whole set up process:
If you have any questions, please leave them in a comment section and our technical support team will get back to them as soon as possible. In order to explain everything without leaving any gaps, we will also offer video tutorials.
If you need help with Architecture Bureau WordPress Theme,
please send us your Questions in the "Comments" section and
we will create youtube videos for you and upload it here.
$35


| | |
| --- | --- |
| Date of Creation: | 15 December 2018 |
| Last Update: | Never |
| Compatible Browsers: | IE, Chrome, Safari, Firefox, Opera |
| Software version: | WordPress 5.3+ |
| Files included: | HTML, CSS, JS, Files |
| Documentation: | Well Documented |
| Layout: | Responsive |
| Tags: | architecture website templates, architecture templates, website architecture template, website templates for architects, architecture website design templates, WordPress templates, portfolio, portfolio templates, wordpress portfolio themes |
| Type: | WordPress Themes |
| Categories: | Corporate & Business, Portfolio |
| item #: | 30999 |
©
All Rights Reserved Gridgum