Information
Related Templates
Comments (0)
Blogger - Free Responsive Bootstrap Website Template (theme)
As we have promised today we are going to introduce new free bootstrap website template. Nowadays being a blogger is the most common job. Every blogger needs a great theme to get the readers attention. Thus, we are delighted to show Free Blogger bootstrap template. Which is totally free for download. As it can be indicated from the title this theme can be used by bloggers who have the personal blog page or are planning to create one. It can be also used for commercial and non-commercial reasons.
As with any other free bootstrap templates, this one is free also, which directly specifies that you do not need to pay even 1 cent for it. On top of that, our team never requires our customers for backlinks. However there is only one exception, If you would like to put up our free website templates on your site for your customers, only this occasion for seeing demo preview, you have to insert links of our site, which means after your customer clicks on one of the free template links they will directly be transferred to our website.
One of the great things of this theme is that as any other our templates are this one is also responsive which indicates that its design and dimensions will perfectly fit with the device which a person opens by.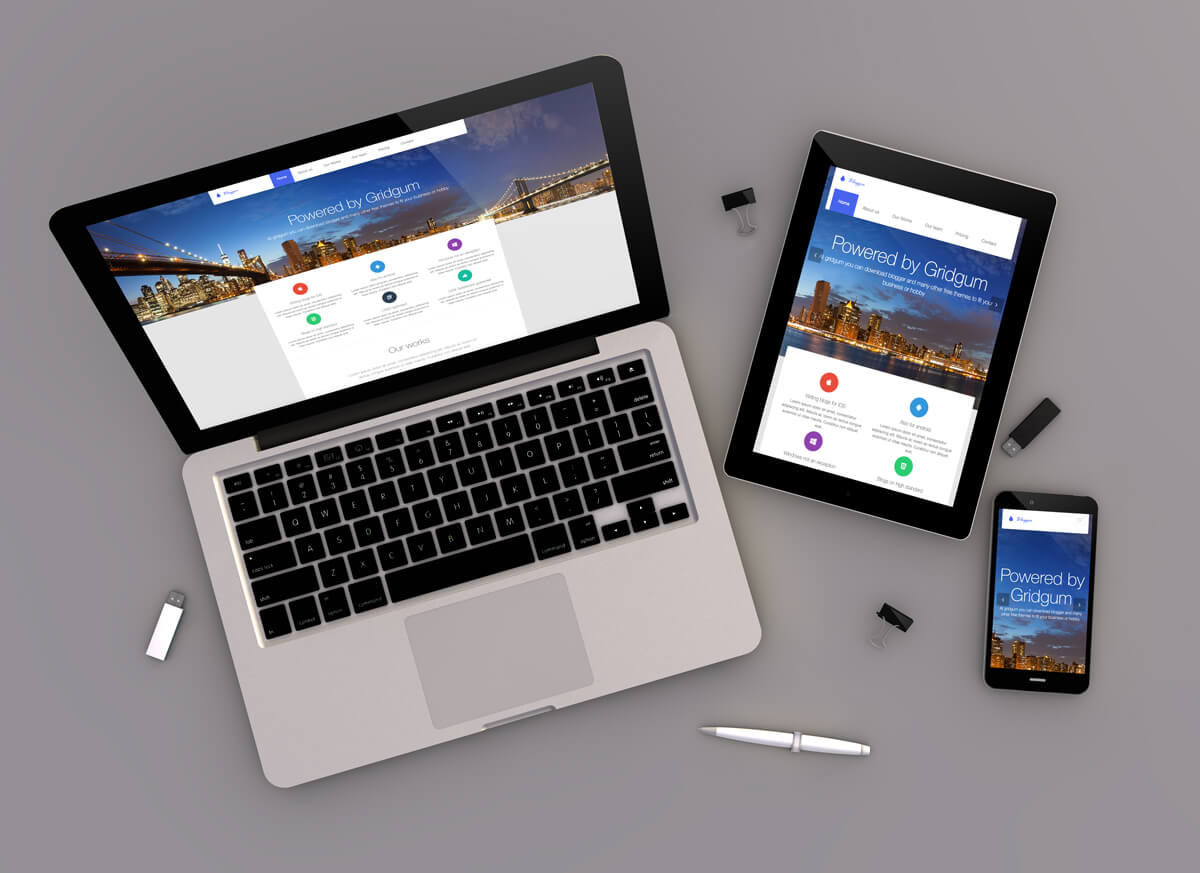 It is not a surprise to our permanent customers that as always we have provided a visualization of this template in on of the devices, which are: iPad, Computer, and Cell Phone, see the picture below:


This theme has been created by bootstrap, CSS, JS(javascript) and HTML5(jQuery) frameworks. As usual to customize this theme you need any other HTML editor, for example, Adobe Dreamweaver.
We are hopeful our free Blogger template met all your needs, but if it did not that is not a problem; we can offer you a wide range of other free bootstrap CSS templates here: https://goo.gl/6W1fj7
However, if you are planning to have a professional and high-quality website, in that case, we can provide our premium bootstrap website templates, which can be seen here: https://goo.gl/BovJQL
Let's review the template page to page.
Home - this is the welcome page where you can put up a beautiful and entertaining slideshow. Use as many pictures as you wish.
About us - On this page, you should put up as many information as you can. Readers will take into account what is written here.
Our Work - This page is the main reason why the readers visit your blog. Here you should upload all your great masterpieces, which you have written.
Our Team - The name of the page directly indicates that here you can write a brief statement about your team members and also upload their pictures.
Pricing - As you can see here should indicate the exact prices for starter, business, and enterprise blog posts. If also provide the amount of the posted blogs to have a wide range to choose from there.
Contact - To get in touch with you're here in the "Find us" section indicate all the locational information. Moreover, there is provided "Contact us" form which gives you the opportunity to not go out looking for them but just write email from home.
As for a support team, which nowadays is highly important, our support team is one and only, because it doesn't respond only by textual writing, it also provides step-by-step video guides for every question which a customer writes in the comments section. Please do not be shy to write as many questions as you have every author of the template is obliged to give an answer by creating a video tutorial special for you.
Languages used:
HTML (5), CSS (3)
JavaScript (jQuery)
Frameworks used:
PrettyPhoto (jQuery)
Isotope (jQuery)
Bootstrap (HTML, CSS, JS)

Sections:

Layout:
Free
Download
| | |
| --- | --- |
| Date of Creation: | 5 February 2016 |
| Last Update: | Never |
| Compatible Browsers: | IE, Chrome, Safari, Firefox, Opera |
| Files included: | HTML, CSS, JS, Files, Images |
| Documentation: | Well Documented |
| Layout: | Responsive |
| Tags: | free blogger templates, blogger templates free, free template blogger, free templates for blogger, template blogger free, blogger free templates, free blogger themes, free bootstrap templates, free html templates |
| Type: | Free template |
| Categories: | Free Blogger Themes, Free bootstrap themes, Free Multipurpose templates |
| item #: | 26283 |
©
All Rights Reserved Gridgum