Pre-Order
This category holds all the digital products that can be pre-ordered, including website templates, mobile applications etc. All of the products listed here are in process and are unfinished currently. Each of the products' descriptions includes specific dates of completion , respectively.

Products listed here, upon completion will be moved to relevant categories with a higher price. Gridgum gives you and the product owners a rare opportunity to purchase these products before they are finished at an amazingly low price (most of these products will cost 10 times more, when they are completed).
Gridgum takes full responsibility in controlling and making sure that these products are completed in time given in their descriptions. (If your product isn't finished at the specific time, Gridgum will give the owner 30 additional days to complete the product, meanwhile your money will not be transferred to the developers until their product meets the standards. It will be safe in Gridgum's interim account and should they fail to deliver the promised product you will be given a full refund.)
The completion of these products will be assessed by a special team here at Gridgum. Customer reviews will play a significant role in determining whether a finished digital product is actually perfected and meets the initial description.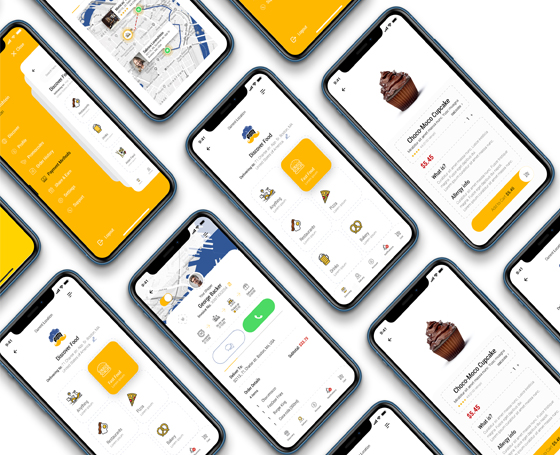 Dobule - Food Delivery. Fully Functional Mobile Application for iOS & Android. Price Once Launched $2500 - $3500 It has concepts for drivers & customers and offers different versions for both! 4 in 1 End-User (Customer) Application (React Native); Driver/Delivery Application (React Native); Restaurant Setup Application (React Native); Admin Website - Manage All Process in 3 Mobile Apps (laravel PHP). A fully functional application will include admin website for controlling all the processes with restaurants, orders, and deliveries. A separate app will be provided for delivery and restaurants