Information
Related Templates
Comments (0)
Hot News- Bootstrap responsive template
Gridgum is pleased to introduce a new newspaper "Hot News" theme. This template is perfect for anyone who has a newspaper and wants an online version or just wants to start an online newspaper business.
Since this is the 21st century everything needs to be digital and easily reachable, newspapers are no exception. This template is equipped with everything a newspaper needs. It has main menu items for Home, Video, World, Hot News, Economy, Publications, Galleries, Contact. Each of them has sub-menus so everything is easy to find.
As always, this template features a centered slideshow on the homepage. This slideshow can be used as something like a magazine cover, promoting the most popular articles. Videos section has all the videos on the website starting with the most popular first. The world has foreign news starting with a featuring article and other popular ones below. Other news can be gathered into categories according to what they are about.
Gallery, of course, has photos, which you can view altogether, or they can be gathered into albums. Finally, the contact page has everything from address and phone number to a map, to make communication easier. It also has a working contact form, so visitors can get a word to you without any extra efforts.
This is a simple Bootstrap theme, it is first and foremost easy to use and customize. Secondly, it is device responsive, which means it looks good and fits any screen size of any device from PCs and laptops, to smartphones and smartwatches. Even though, an average person's computer knowledge is completely enough to manage a simple Bootstrap, for someone who has never before had to have a website, it can still be a headscratcher.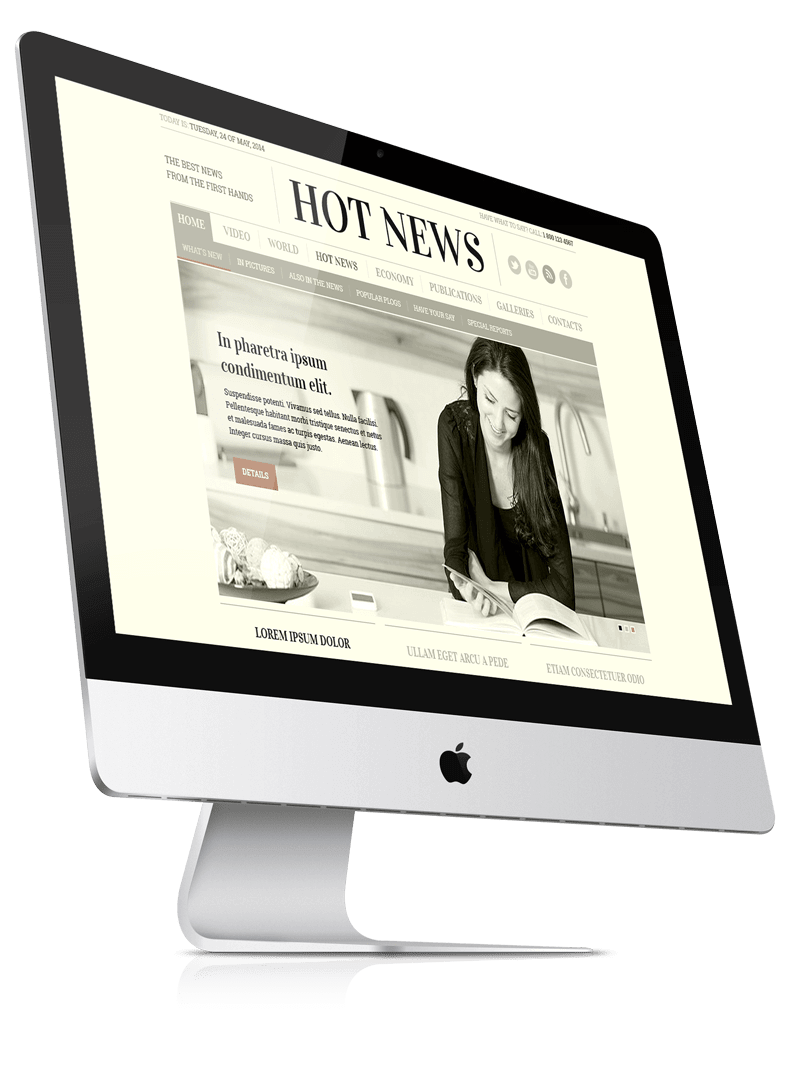 This is why Gridgum offers a life support service to anyone who purchases one of our templates. If anything here was unclear and you need any help after purchasing this template, feel free to request any kind of help in the COMMENTS section above, and our team will not only reply, but make a special video tutorial if needed. So, if you are having trouble figuring something out, leave a comment and you will get a step-by-step video tutorial explaining everything thoroughly.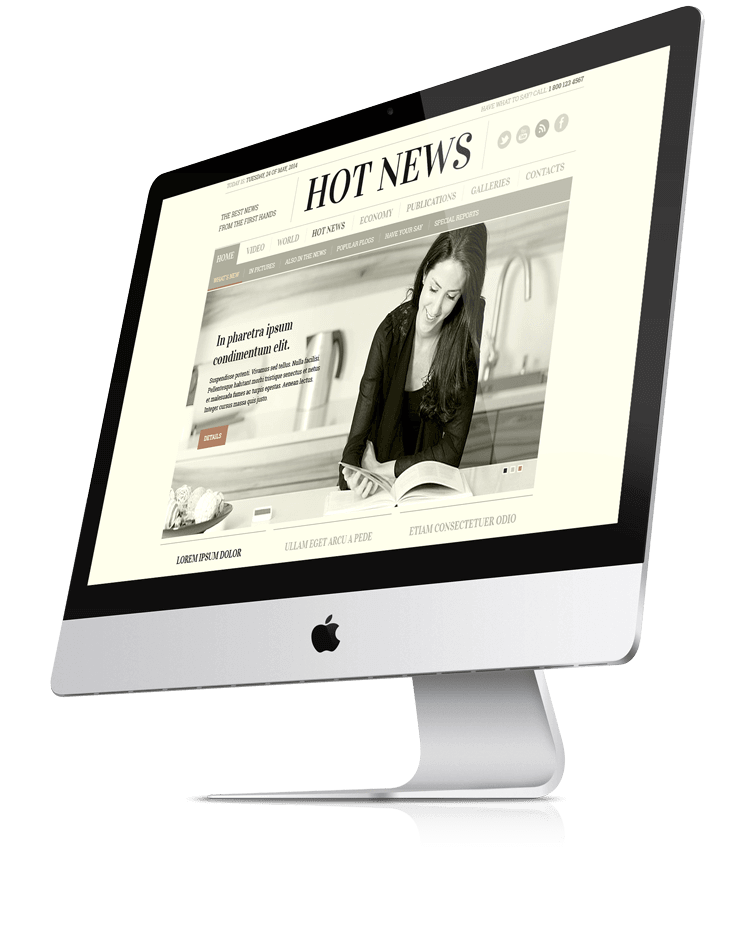 Template Package includes:
8 pages design in .psd format;
All 8 original pages in .html format;
all content images;
Working contact form, realized in PHP;
Working search function, released in PHP;
Full functional photo gallery section;
$13


| | |
| --- | --- |
| Date of Creation: | 20 August 2015 |
| Last Update: | Never |
| Compatible Browsers: | IE, Chrome, Safari, Firefox, Opera |
| Files included: | HTML, CSS, JS, Files, Images, PSD |
| Documentation: | Well Documented |
| Layout: | Responsive |
| Tags: | newspaper website templates, newspaper template, online newspaper template, newspaper front page template, news template, newspaper theme, best bootstrap templates, blogger templates, template blogger, Best bootstrap themes, best bootstrap templates, HTML templates |
| Type: | Bootstrap Templates |
| Categories: | Blog Themes, CSS Templates, Miscellaneous |
| item #: | 22885 |
©
All Rights Reserved Gridgum