Information
Related Templates
Comments (0)
Personal - Free responsive bootstrap theme
We are ready to introduce the free Bootstrap template which can be used by individuals, companies, businesses, enterprises and etc. for various purposes. The suggested template is absolutely free of charge and can be downloaded very easily. It can be for commercial and non-commercial purposes without requiring any copyrights. We do not demand anything in return but we kindly ask you to include our URL if you upload this template somewhere else. In this way, potential customers will come to our official website for theme preview.
On our webpage, you can find a wide collection of FREE Bootstrap, WordPress, Joomla and HTML templates that can be used to gain some experience with working on various themes. The collection can be found here: Free Templates
We also offer a huge collection of Premium (professional) templates which have more features to offer than free ones and are traded for a very decent price. If you are interested in Professional website templates, please click on this link and have a look at our library: https://gridgum.com/themes/
The given free bootstrap template is a very easy and convenient way to launch a highly functional website. You do not need a deep knowledge or experience in coding or programming to deal with Bootstrap. You will just need an HTML editor like Adobe Dreamweaver to alter the theme based on your taste, preferences, and wishes. You can easily download any HTML editor from the internet and then change template design however you want.
Nowadays, Bootstrap themes are very demanded since they offer a lot of benefits and do not require a lot of time, skills and financial resources to launch a website. The best thing about HTML Bootstrap themes is that they have a responsive design, which means that website can be accessed through any existing device, like personal computers, tablets, laptops, mobile phones and etc. Moreover, the design of the website will be altered based on the screen size, therefore, the webpage will always look nice and neat.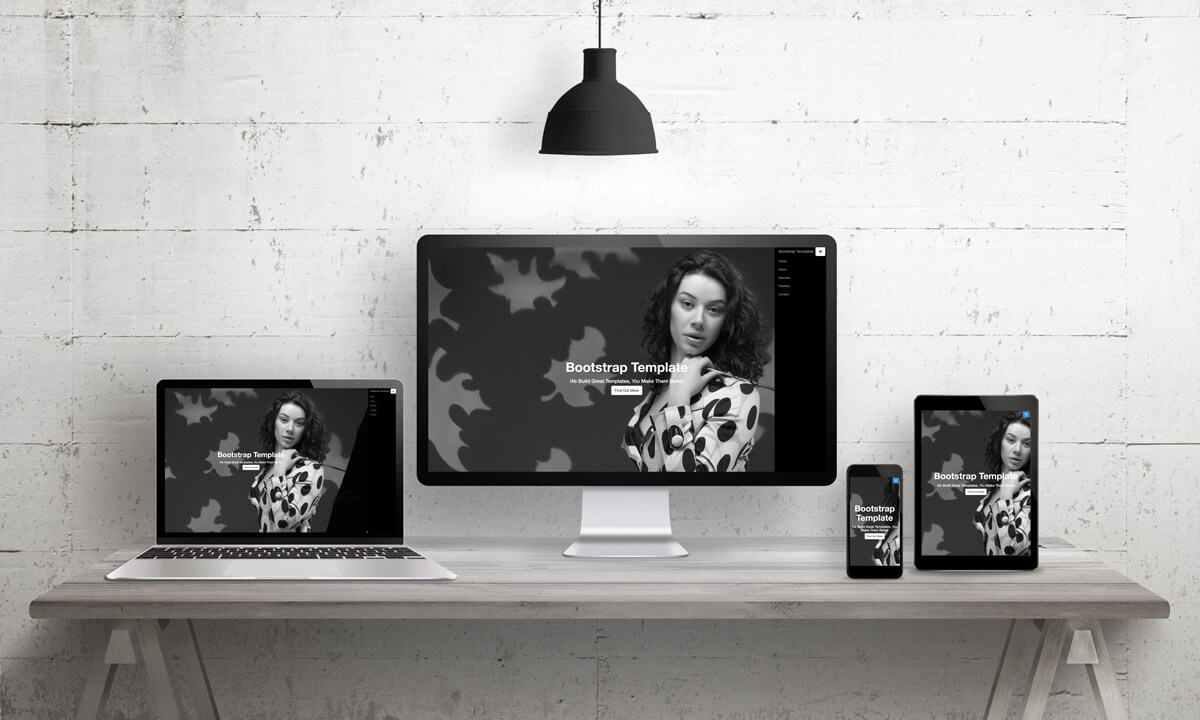 This feature leaves both website viewers and owners highly satisfied. If you are interested in Bootstrap and want to gain more information, please click on this link and read a detailed article about it: https://gridgum.com/blog/category/bootstrap/
The suggested template is a single page (landing page) Bootstrap and can be used for any kind of project. The design of the theme was created by one of the best web designers, therefore, it is very modern, simple and authentic. The website will be very easily managed by viewers since the layout is very intuitive. You will be able to upload various images and pictures that are relevant to your project. If you like the photos that were used in the template, feel free to use them as well since they are offered for free as well. If you use our free template we guarantee you that launched website will not have any accessibility problems since it will be compatible with various browsers, for example, Internet Explorer, Firefox, Opera, Safari, Google Chrome and etc.
The suggested product has five different sections that can be used to cover various information in a very detailed manner. You will be able to publish the interesting information for website viewers in a very meticulous way. Those five sections are Home, About, Services, Portfolio and Contact. In the Contact page, there is also incorporated the Google Map tool that can be used to show your exact location. If you do not know how to use the Google Map tool, then please click on the provided link and read a detailed article about it: https://gridgum.com/How-to-Set-Google-Map-Location-in-Bootstrap-Template/
We also decided to include one month, free host account at http://www.m9host.com in the template package. The free host account will help you to launch a website in an easy and smooth way. So if you still do not have a website and would like to have, then this is your chance!
If you have any questions regarding any topic, please leave them in the comment section and our technical support team will answer them as fast as possible. We will offer the video tutorials to explain everything in a very detailed manner.
Free
Download
| | |
| --- | --- |
| Date of Creation: | 12 December 2015 |
| Last Update: | Never |
| Compatible Browsers: | IE, Chrome, Safari, Firefox, Opera |
| Files included: | HTML, CSS, JS, Files |
| Documentation: | Well Documented |
| Layout: | Responsive |
| Tags: | bootstrap free templates, free bootstrap templates, bootstrap templates free, bootstrap themes free, free bootstrap website templates, free css templates, free css website templates, css templates free, free html5 templates, free html templates |
| Type: | Free template |
| Categories: | Free CSS Templates, Free HTML5 Templates, Free Landing Page |
| item #: | 25310 |
©
All Rights Reserved Gridgum