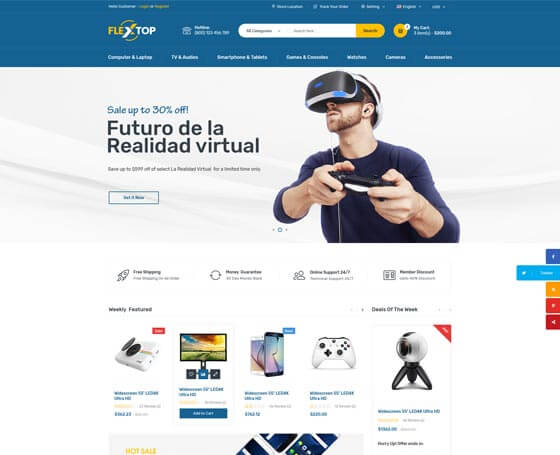 We would like to represent Flextop a woo-commerce WordPress multi-vendor marketplace template. First and foremost, this template is one and only, there are few such kinds of templates on our marketplace. Other than that, it is word press woo commerce template and fully functional electronic marketplace with its banners, advertisements, and multi-vendor. Let's explain what multi-vendor indicates. Let's discuss it on the example of Amazon. It has the same function as Amazon has. On the Amazon, you can register and put up your product on the sale. When Amazon reviews it and approves that it meets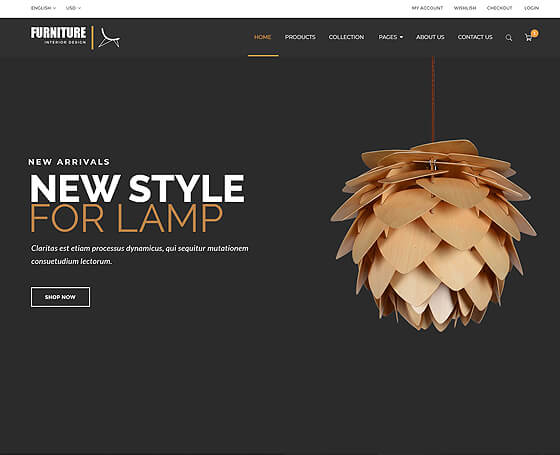 The time has come to represent Furniture eShop woo-commerce multi-vendor marketplace theme. This is a WordPress woo-commerce template and it is a fully functional online marketplace. We have used a word "Multivendor" above. Thus, let's explain what does it mean. To make it more clear and understandable, let's explain it on the example of Amazon. This template has an exact same function as Amazon has. As it is known to everyone and on the Amazon, you can register, put up your products on sale and etc. After Amazon reviews it and approves, the product will be up on sale.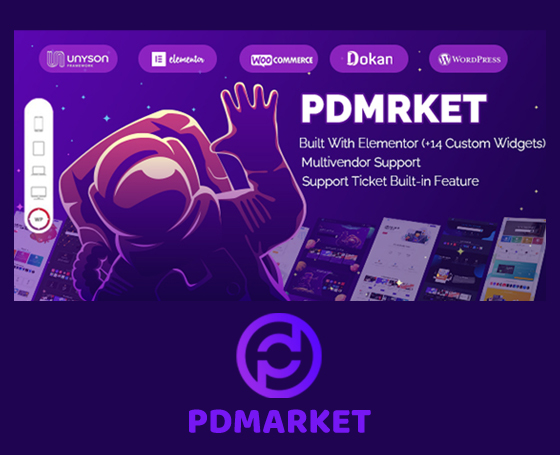 Pdmarket is a modern marketplace WordPress Theme. powered by Elementor page builder and two famous WordPress frameworks including Unyson and Metabox, you can build your desired online store or marketplace using Woocommerce. you can sell digital products like stock plugins, software, theme, audio files, and more. With the help of Pdmarket. It also has many great features which many of which are unique and coded specially for Pdmarket theme.