Information
Video Tutorial
Related Templates
Comments (0)
Travel Agency - Free Bootstrap HTML Template
Travel Agency is a clean responsive Bootstrap HTML template, perfect for any travel agency website, travel and tourism, tour operator, and all other Travel websites. You can download it for free and can use for the commercial or non-commercial reason.
Traveling is an adventure that most of us wish to fulfill in their lifetime. Thus, there are a lot of companies created to fulfill our dreams and wishes, we call them "Travel agencies".
However, due to technological development, the internet made everything efficient, we do not have to go out, look for the local travel agencies and reserve tickets, hotels, tours' and cruises. Nowadays, you can visit their website, thus, we have created templates for companies to use for their website.
This Travel agency free HTML template which gives your customers the ability to search for the online tickets, tours, services, and destinations. Let's briefly discuss the template itself.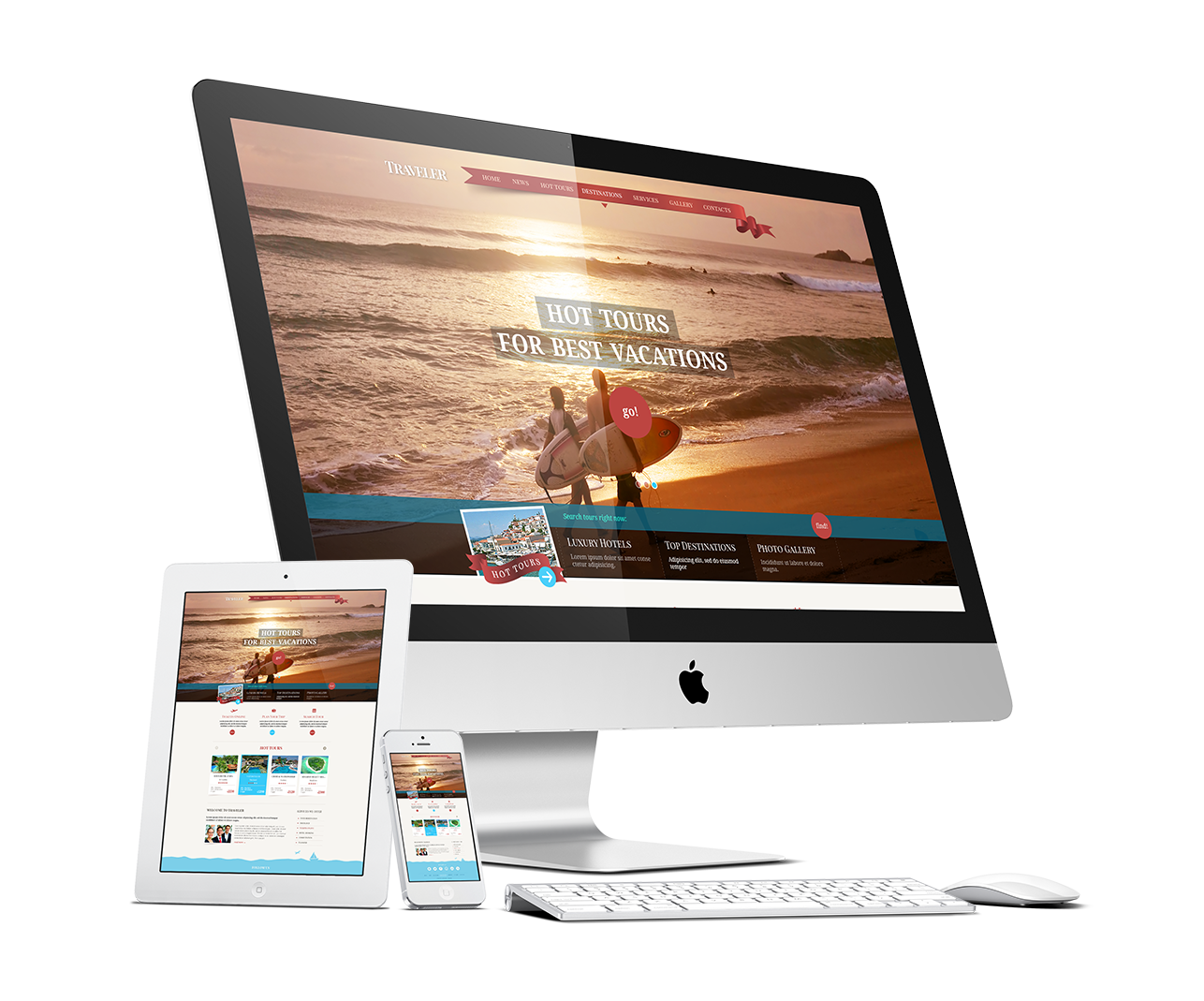 This template has several pages for instance: Home, News, Hot Tours, Destinations, Services, Gallery and Contacts.
Home- on this page, you can see a beautiful slideshow containing 3 pictures in this case. However, you can add as many pictures as you wish. Under the slideshow, you can add a link to the online tickets, your planned trips, and tours which can be searched by choice. Moreover, under those things, you can see the title that says, "Hot tours", here you can add your best tours.
News- this page can be used for reliable and interesting news which can be updated often.
Hot Tours- this is the most interesting page for every customer who will visit your website. Here should be placed on the tours which the company is offering and has offered for the customers
Destinations- This gives you the ability to put up the location, destination where your company has toured, for example, Europe, America Asia, etc.
Services- besides the page "Hot Tours" this is one of the most important pages. Every visitor is interested in what the company is offering to them. Thus, there should be added the services that the company is willing and can give the customer.
Gallery- this page should contain photos of the tours, countries, sculptures, etc. it's up to the company what they like to put on their website.
Contacts- this contact page contains google map location and Contact Form. The contact form is not functional when you download free version you shroud buy the premium version and it will function normally.
The Free template package includes:
all pages in .psd format;
all original files
all HTML pages linked to https://gridgum.com
working photo gallery;
all content images (all images are legal and has bought from www.yaymicro.com)
The Premium Template Package includes:
all pages in .psd format;
all original files;
working contact form realized in PHP
all HTML pages without links to https://gridgum.com
working photo gallery;
all content images (all images are legal and has bought from www.yaymicro.com)
We offer Video Tutorials for this template, which can be seen in the Video Tutorials Section above. If you need any help in this template, please write to us in the COMMENTS section and we will do it for you special. Also, a full collection of Free bootstrap Templates can be seen here: https://gridgum.com/themes/category/free/
Travel Agency - Free WordPress Theme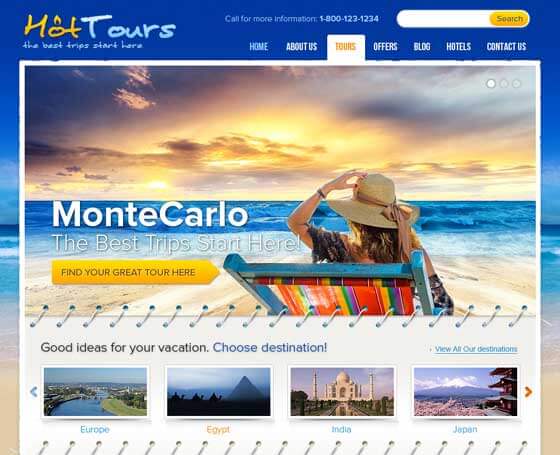 Free
Download
| | |
| --- | --- |
| Date of Creation: | 25 June 2019 |
| Last Update: | Never |
| Compatible Browsers: | IE, Chrome, Safari, Firefox, Opera |
| Files included: | HTML, CSS, JS, Files, Images, PSD |
| Documentation: | Well Documented |
| Layout: | Responsive |
| Tags: | free travel templates, free travel themes, free travel website templates, free html templates, free website templates, free html website templates |
| Type: | Free template |
| Categories: | Free bootstrap themes, Free CSS Templates |
| item #: | 31012 |
©
All Rights Reserved Gridgum