Free Travel Templates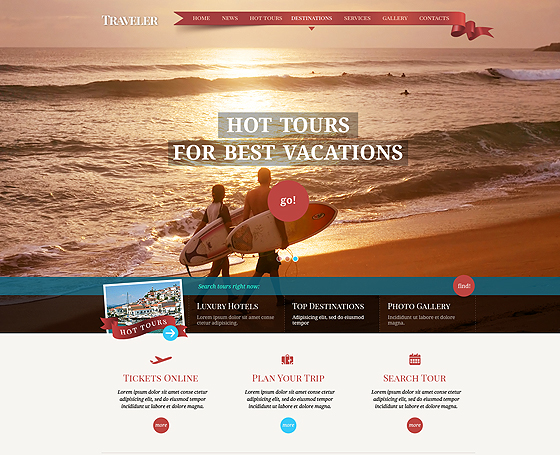 Travel Agency is a clean responsive bootstrap HTML template, perfect for any travel agency website, travel and tourism, tour operator and all other Travel websites. You can download it for free and can use for the commercial or noncommercial reason.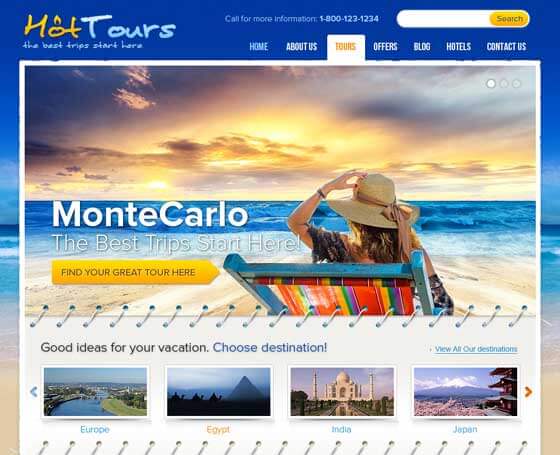 We would like to present the new FREE Travel Agency WordPress template which can be downloaded by anyone who would like to have a WordPress powered website. Generally, WordPress themes are very popular since they deliver a lot of different benefits. WordPress makes the website generation process extremely easy, quick, cheap and smooth. One does not have to incur a lot of costs to acquire the WordPress template since there are many Free ones. Working with above-mentioned templates is very easy, you do not have to be a programming experience or knowledge of coding to launch a highly functional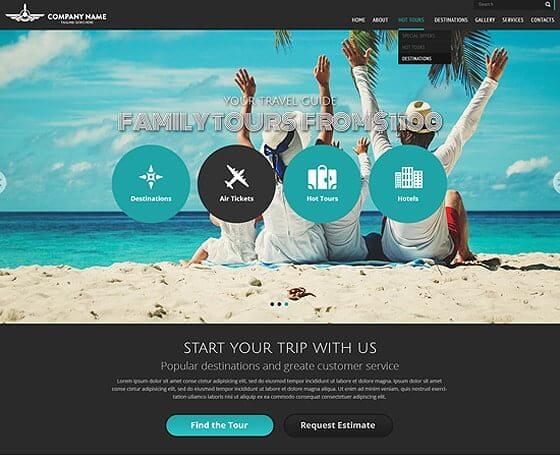 We are happy to present our new Travel Free Bootstrap template, which is ready to be downloaded. When we say free we absolutely mean it, there are no charges for the usage of this theme, not even a cent! So if you like it, feel free to download and afterward use it! In return, we do not require anything to our benefit, for instance, the links in favor to us, however, there is one requirement that has to be followed: If you distribute this template in any other place include our URL address to ensure, that customers will come to us for official preview.