Information
Related Templates
Comments (0)
Blockster Filters, Sorts, Searches, and more.
NEW in Version 2
Lazy Loading of excerpt images.
Posts per filter display.
Performance improvements.
Typography improvements.
UI/UX improvements.
Harnesses the latest version of Ghost, 0.5.x
Last Updated: 1/24/15
HIGHLIGHTS
Support for all of Ghost's latest features (image uploading, metadata fields, etc)
Unique page-navigation widget that's easy to create on a per-page/post basis (example:http://pixelandkraft.com/blockster/demo/docs/)
Customizable Transparency Settings for Left Sidebar & Slideout
A "Simple Mode" Option for Filter/Sort List Items
Image Backgrounds (12 included in the download and it's easy to add your own)
Banner Feature for the home page (top and bottom, supports HTML)
Customizable page/post container widths and breakpoints (no custom code required, simply change some numbers)
POST EXCERPT SUPERPOWER
Custom Excerpt Content per post (from anywhere in a post)
Custom Excerpt Length per post
Excerpt-only post content
HTML in excerpts
Sensible excerpt defaults (if you don't want to customize them)
Easily Customize the "read more" text on excerpts
EASY TO CONFIGURE
Configuring Blockster is easy. All these preferences are set in one master config file.
No knowledge of code is required to customize Blockster.
FEATURES (not mentioned above)
Fully Responsive
Retina Ready
SVG Icons (custom design)
Custom Contact Template (visit: http://pixelandkraft.com/blockster/demo/contact/)
Image Captions (via title tag)
Static Page Navigation
Discuss Integration (optional, activated by default)
Google Analytics Integration
Syntax Highlighting (via Highlight.js)
Optional per-page custom Table of Contents nav widget with Scroll Spy.
44 Syntax Highlighting Theme options (via Highlight.js) - easy to toggle via Sass
Full Documentation (visit: http://pixelandkraft.com/blockster/demo/docs/)
8 Post-excerpt Layout Style Options
16 style templates (8 light, 8 dark)
Built with Sass (.scss syntax) - easy to customize
INCLUDED
All theme files
Style Source Files (written in variablized Sass (.scss syntax) for quick and easy customization)
Free updates (forever)
Support (see below)
PAGINATION
Filtering/sorting and pagination are two mentally conflicting models of organizing data. Thus, Blockster uses lazy-loading and infinite scroll, in combination with its filtering and sorting, to help site users navigate through posts while maintaining optimal performance.
SUPPORT
Blockster includes full documentation (view: http://pixelandkraft.com/blockster/demo/docs/). Should need to arise for support, email support@pixelandkraft.com
CREDITS
FastClick (optimal mobile-touch experience)
HighlightJS (syntax highlighting)
Isotope (commercial license used, $25 value)
FitVids (responsive video)
RetinaJS (retina image detection)
Typeplate (typography framework)
CHANGELOG
2.1.2 --- Another bug fix. Also removes some unnecessary files from the build.
2.1.1 --- Bug fix. Adds translation support for search box placeholder text.
2.1.0 --- Makes Blockster easily translatable (and generally more customizable) via the config file and adds support for tag pages (that mirror the design of the home page).
2.0.6 --- Fix to a bug preventing comments loading on post pages.
2.0.5 --- Update for Ghost navigation feature (Ghost v0.5.9). Improvements to the config file. RSS link fix. Social icons can now be toggled on/off and rearranged via the config file.
2.0.4 --- Left sidebar and slideout color setting added to the config file.
2.0.3 --- Home links deactivated on the home page. Renamed some partials for increased clarity.
2.0.2 --- Feature added: tag-filter post count. Bug fix: some tags not filtering (for some users)
2.0.1 --- Bug fix.
2.0 --- Lazy loading added to home page, lots of other improvements/tweaks. The only breaking change is that post excerpt images must now use Ghost's cover-image uploader. The previous method was a hack and bad for performance. Also, to prevent Blockster from placing a post's cover image/audio/video at the top of the post, now simply add the tag "no-cover" to the post.
1.1.8-1 --- Small fix for a bug affecting some mobile browsers.
1.1.8 --- Static page template enhancements, now allowing for the featured image and default header or a simple blank slate (if no featured image is uploaded). Also, heading sizes slightly tweaked.
1.1.7 --- About-page top image now sourced from Ghost editor, not the site/author cover image (more logical approach since the introduction of multi-user support and a post/page image uploader)
1.1.6 --- Added two new features: 1) Customizable transparency settings for left sidebar and slideout. 2) A "simple mode" option for filter/sort list items. One important bug fix that prevented a custom background from loading.
1.1.5 --- Updated for Ghost 0.5.2. Now supports Ghost's new post "featured image" uploader, images and titles (on home-page excerpts) are now linked to their respective posts, added package.json, some minor bug fixes, greatly increased performance, and edits to the docs.
1.1.4 --- Updated to support Ghost 0.5, added Author sorting option when a blog has multiple authors.
1.1.3 --- Stylesheet refactorings, improved vendor prefixing.
1.1.2 --- Primarily a fix for a bug causing some color setting combinations in the config file to break the theme's stylesheet (preventing it from loading).
1.1.1 --- Bug fix for spacing issue on the index.
1.1.0 --- BIG update. Lots of new features:

New Gallery Layouts
New Gallery Hover effects
Image Backgrounds (included in download and support for custom)
Banner Feature for the home page (top and bottom, dynamic HTML)
Custom page/post width settings via config file (no custom code required, simply change some numbers)
Filter/Sort slideout now has a scrollbar on small screens
Improved gallery title options (now it's simply toggleable via the config file for each gallery layout option, no special gallery option is now needed)
Many script optimizations for increased performance
Bug fixes

1.0.1 --- important bug fix for home-page excerpt styles not toggling via config file
Adapto | Customizable Multipurpose HTML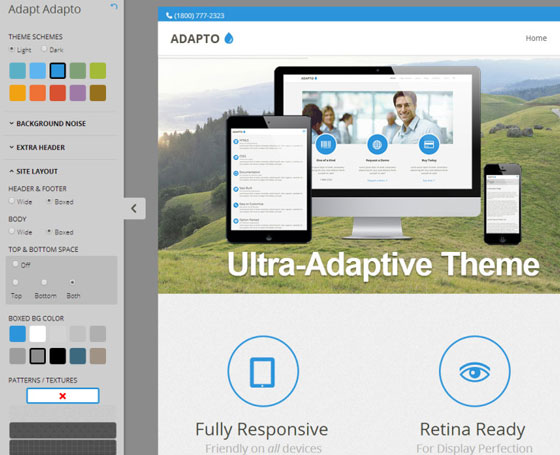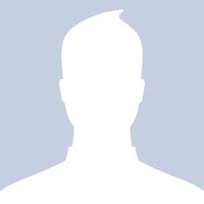 $25


| | |
| --- | --- |
| Date of Creation: | 7 July 2014 |
| Last Update: | 7 September 2015 |
| Compatible Browsers: | IE, Chrome, Safari, Firefox, Opera |
| Files included: | HTML, CSS, JS, Files |
| Documentation: | Well Documented |
| Layout: | Responsive |
| Tags: | ghost, website templates, responsive website templates, responsive web templates, website templates, web templates, responsive |
| Type: | More Themes |
| Categories: | Ghost Themes |
| item #: | 7225 |
©
All Rights Reserved Gridgum