Information
Related Templates
Comments (0)
Photography - Free bootstrap responsive theme
Now we would like to represent Free Bootstrap template- Photography, which can be downloaded. This theme is a great fit for the companies who are dealing with pictures, videos and etc. Also, it can be used not only by companies but also by the people whose hobby is photography and moreover, commercial and non-commercial reasons.
As I have mentioned it is free and we do not require you to pay as even 1 cent. Fill free to download it and use it for your company. Furthermore, we never require our customers to give as backlinks. The most significant part of this template is that it is responsive as any other our free templates.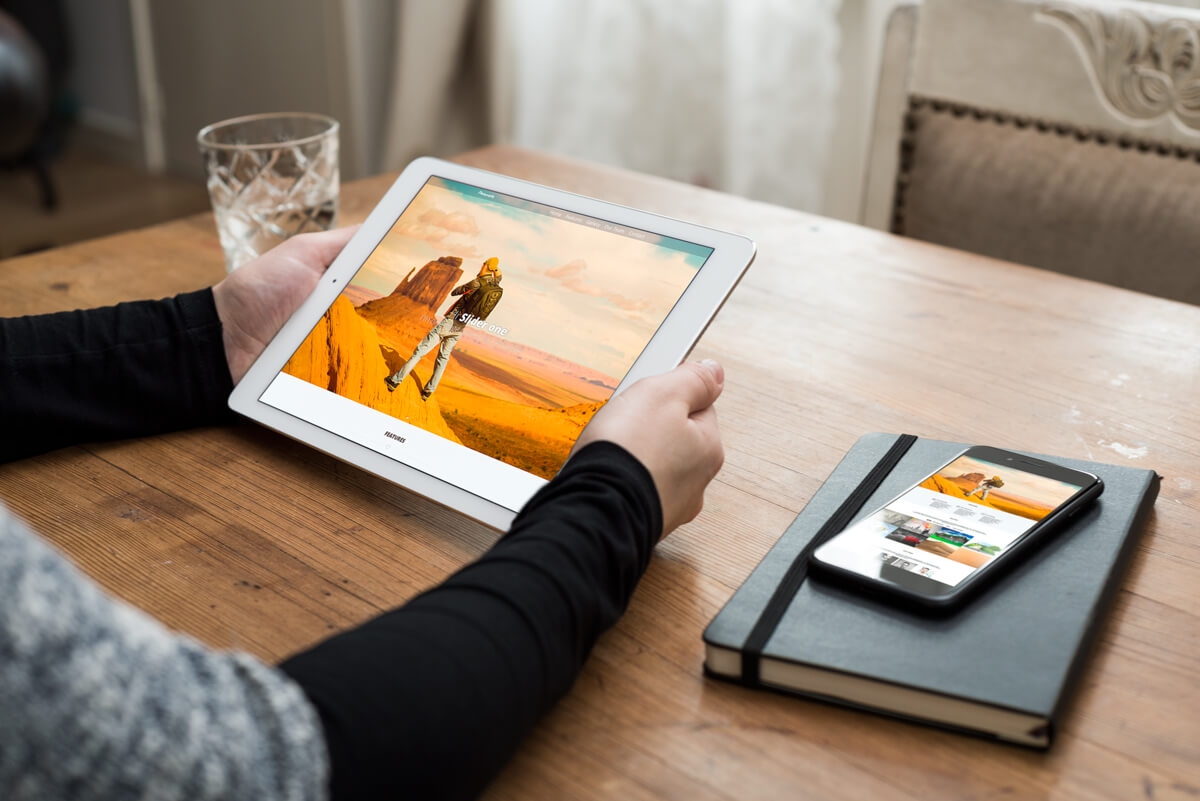 Responsive means that its design and the dimensions are directly connected to the devices it is opened by. If you take a look at the preview page you see three devices(Computer, I pad and Cell phone) that we provide to you to see how this template will look like. This bootstrap as any other free template has been created by CSS, JS, HTML5 (jQuery) and Bootstrap frameworks. Also to customize the template you only need one of the HTML editors such as Adobe Dreamweaver or any other. However it this theme is not the one you hoped to be, or there is something missing we can offer you a wide range of other free website templates and all of them can be seen here: https://gridgum.com/themes/category/free/
Let's discuss every page of Photography Free Bootstrap template.
Home - As you can see here is a slideshow and you can upload pictures which greatly represent your company.
Features - On this page, you can write about three things ( three things in this case, however you can write about whatever you want and as much as you want): Consulting, development, and Photography
Gallery - As it is photography template this makes this page most important. Here you should upload your best pictures, which will attract the customers
Our Team - From the category name it can be easily concluded that here you should write a short discussion about your team members and you can upload pictures of them.
Contact - In this section, there is provided two ways for the customer to contact the company. First is the Contact form and the second Google Map. If you do not know how to set up Google location do not worry about it, we have a lot of articles written about it and just click the link below and read all about it: https://gridgum.com/How-to-Set-Google-Map-Location-in-Bootstrap-Template/
As you can see, this theme provides everything, which can make you and your company more successful and offers a lot of incredible things.
If you would like our Premium Photographer templates you can see it here: Photographer bootstrap template
WordPress version of the same design template can be seen here: Photography WordPress Theme
However, if you have any difficulty or questions, please do not hesitate just write it in the comment section and our team will do their best to give you a detailed explanation within 24 hours. If all of this can is not helpful, they will create a step-by-step video tutorial especially for you.
Free
Download
| | |
| --- | --- |
| Date of Creation: | 20 January 2016 |
| Last Update: | Never |
| Compatible Browsers: | IE, Chrome, Safari, Firefox, Opera |
| Files included: | HTML, CSS, JS, Files |
| Documentation: | Well Documented |
| Layout: | Responsive |
| Tags: | free photography website templates, photography website templates free, photo templates free, free website templates for photographers, free photographer website templates |
| Type: | Free template |
| Categories: | Free bootstrap themes, Free CSS Templates |
| item #: | 25989 |
©
All Rights Reserved Gridgum