Information
Video Tutorial
Related Templates
Comments (36)
Online Radio Station Website Template
Obviously that online radio business is blasting so much these days. Gridgum is pleased to present our most WordPress radio station theme. Template is exceptional in its different vivid picture that will satisfy your clients. Beginning with 7 essential tabs at the highest point of the page that tell your client how the site is composed. At that point, webradio template comes our delightful slideshow loaded with HD pictures that educate your client concerning diverse appears, projects and music of your site. The slideshow ought to for the most part highlight distinctive administrations that you offer.
After that comes the lovely card format show, which to be sure permit you to present to diverse radio programs on your station. We are also providing you with JS Carousel layout in order to promote and advertise your DJ's to the public. Toward the end we give you an opportunity to present with more words your radio to your site visitors. We are providing you three short vertical shows that comprise of inviting individuals to your internet radio station, expressing your main goal and reporting your most recent news.
To wrap things up, our formats bundles incorporate 1 month of free host account at www.m9host.com site. When you add those costs to the free pictures that are incorporated into our formats, we are glad to be your least expensive pathway all through a great effective business.
Beneath in a brief summary of our template:
Responsive background slideshow with HD pictures.
Pictures are included in the theme.
Animated menu.
Fully responsive.
Ability to Search
Social network logos, Facebook, Twitter and YouTube.
Vertical Page Display:
About
Programs
DJ's
Blog
Gallery
Contacts
Card layout:
Numerous numbers of different music and DJ's
Vertical List layout:
Recent post
Main menu
Programs
Contact us
If there are any customizations needed, please let us know and we will be happy to help you.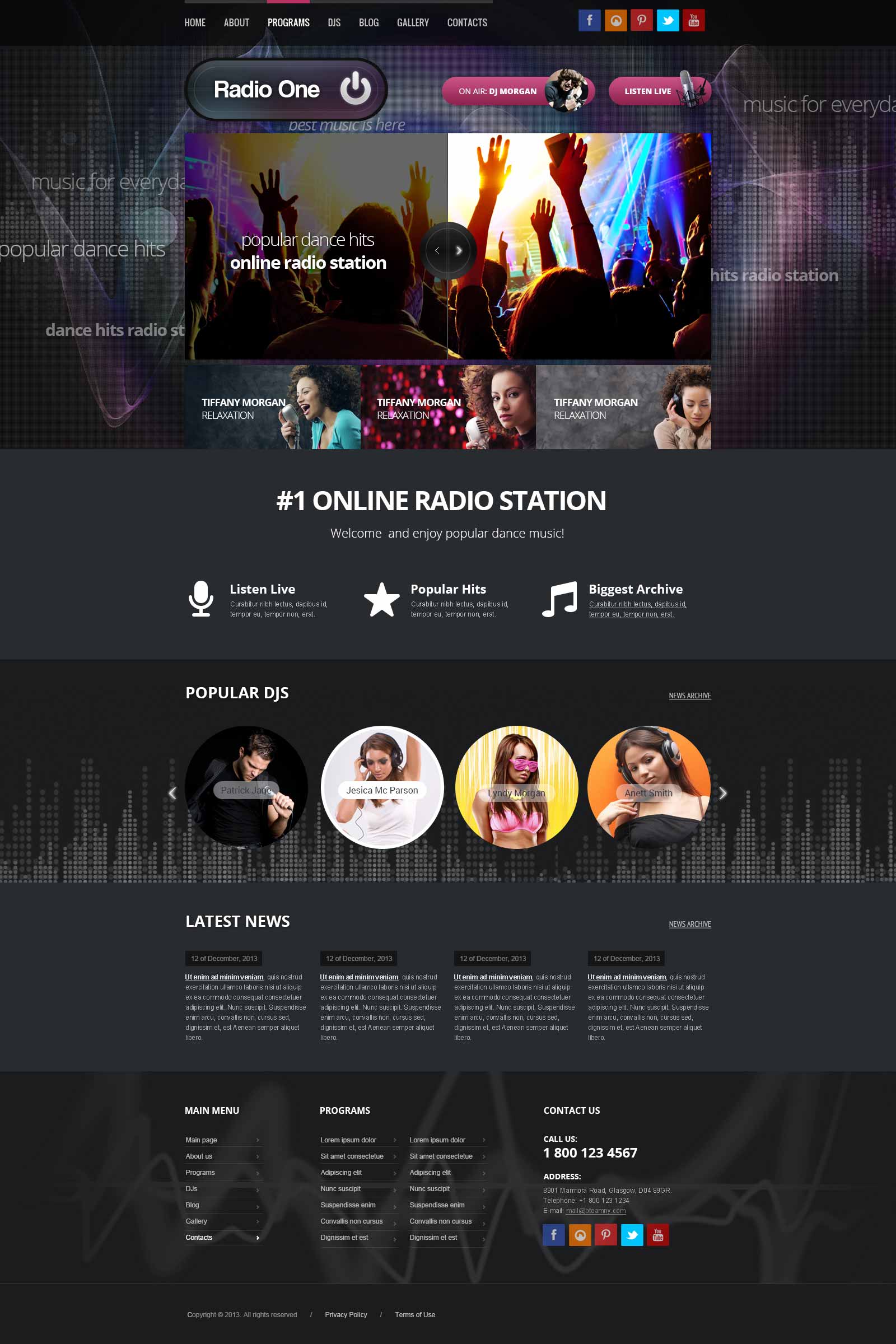 If you need help with Radio Station Wordpress Theme,
please send us your Questions in "Comments" section and
we will create youtube videos for you and upload it here.
---
---
Music - WordPress responsive template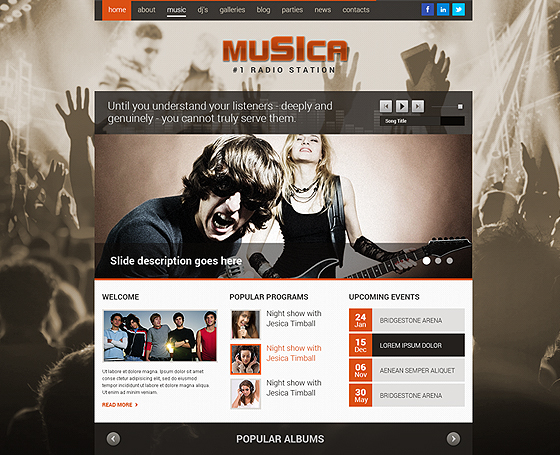 $43


| | |
| --- | --- |
| Date of Creation: | 14 June 2016 |
| Last Update: | Never |
| Compatible Browsers: | IE, Chrome, Safari, Firefox, Opera |
| Software version: | WordPress 4.8, WordPress 4.7.2, WordPress 4.7.1 |
| Files included: | HTML, CSS, JS, Files, Images, PSD |
| Documentation: | Well Documented |
| Layout: | Responsive |
| Tags: | WordPress radio station theme, radio station WordPress theme, WordPress radio station, radio station WordPress, template radio, radio templates, radio website template, radio station website template, cms website templates, webradio template, WordPress radio station theme, Internet Radio Station Templates, wordpress radio theme |
| Type: | WordPress Themes |
| Categories: | Radio Themes |
| item #: | 29149 |
©
All Rights Reserved Gridgum