Information
Related Templates
Comments (2)
Radio & Sound Studio bootstrap templates
This is Radio and Sound Studio Bootstrap template that is suitable for companies and businesses that have online radios, sound studios or operate in the music and media industries. This Bootstrap template is designed by one of the best programmers of web space, they created two versions of the theme, X radio, and Sound Studio. Companies can choose the desired version based on their activities and services. Bootstrap templates give a great opportunity to launch a website and connect to the very wide audience through the internet. 
Bootstrap templates are very popular among internet users since it is very convenient, affordable and needs minimum effort to launch a website. Working with Bootstrap is a great pleasure because most of the work is done, it just has to modify based on the customer's preferences. But if you never heard about Bootstrap templates and have no experience with them then try out our Free Bootstrap themes that can be previewed and download for free here: https://gridgum.com/themes/category/free/
With employing Free website templates, you will lose nothing but instead gain proficiency. Afterward, you will be able to switch to more professional, Premium templates, that offer more features than Free ones. For instance, the Premium template will be updated every time there will be added some new pages and items in the current theme. Collection of Premium/Professional templates are distributed here: https://gridgum.com/themes/category/bootstrap-themes/
If you lack experience with Bootstrap templates and do not know how to launch a website or create an online radio station, then feel free to read, the suggested articles by us:
These three articles explain the processes in a very detailed manner but if you still have questions, do not hesitate to ask them.
As it was outlined above the Radio and Sound Studio Bootstrap template is suitable for companies who have online radios, sound studios and operate in the media industry. In our reality, people love sharing and gaining information, and the internet is the most popular source of that information. So use this chance to launch a website and connect and be connected with people all around the world. With purchasing the given Bootstrap template for a very decent price, one has to do nothing because all the work is already done. There is just needed any HTML editor, for instance, Adobe Dreamweaver to change website's design based on one's wishes, desires, and taste. By choosing our Bootstrap template, your website can be accessed through any browser like Internet Explorer, Opera, Google Chrome, Mozilla and etc.
Users will also be able to open your website using any device like laptops, computers, cell phones, tablets and etc. because Bootstrap template has a responsive website design. Responsive design also implies that design will be altered based on which device is used to access a website. In other words, the website's design will always look flawless, leaving viewers and owners extremely gratified.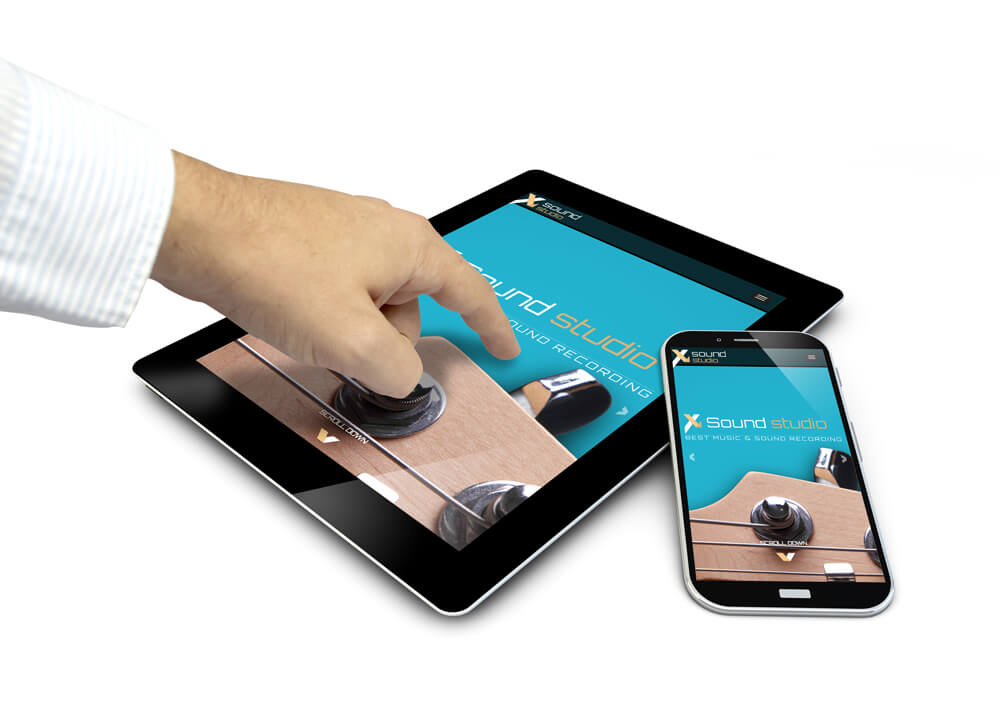 The Radio and Sound Studio Bootstrap template has different sections in order to reflect on all company or business data. Mainly there are six sections and they are:
1. Home: As it was outlined the home page has two different versions: Sound Studio and X radio versions. In both cases, on the home page, should be presented the most interesting and engaging information to attract as many users as possible. Share with most recent information that would persuade users to stay on your website and preview other pages as well.
2. Events: In this section should be presented at all upcoming events that are organized by the company. Describe them in a detailed way, including information about the date, time, location, DJs, hosts and etc.
3. Programs: In this sections should be outlined the programs that are offered by the company. Why are they special, who are the participants, what kind of music will be covered, and etc? Try to be as precise as possible in order to all the possible arising questions.
4. DJ's: On this page should be presented DJ's who work for the company. Distribute their pictures, also mention in which programs they are participating.
5. Gallery: In this section can be presented with different images that are related to the company. There can be included pictures from past events that were carried out successfully. Viewers like images because for them they are like evidence of success. If you like the images that are included in this Bootstrap template, feel free to use them since they are included in the price that is charged for the given theme.
6. Contacts: In this section should be presented the contact information, for instance, telephone number, street address, email address and etc. To facilitate the communication process between users and owners of a website we impounded Contact Form in the template. We also included the Google Map location tool to show the company's exact address. If you do not know how to set up Google Map location, then please follow the provided link and read an explanatory article:
If you have any questions regarding any topic do not hesitate to ask them! Leave them in the comment section and our support team will answer them as soon as possible with video tutorials.
These are bootstrap parallax responsive templates, based on html5 and Bootstrap frameworks. These themes are for customers or companies who have online radio, sound studio, media or music business.
We have created 2 version of this template:
X radio (version)
Sound Studio (version)
Design Features:
Totally responsive
One Page (Full page) layout with a modular builder
Fullscreen image background
Google font separated for titles and contents
Slide-Up playlist
Social Icons
Original layout
All page design in a .psd format
Working contact form realized in PHP
Working (isotope) photo gallery section
include 2 page in .html format
Responsive Layout
HTML5 Validated
semantic Coding
Parallax
Online Radio Station - Bootstrap template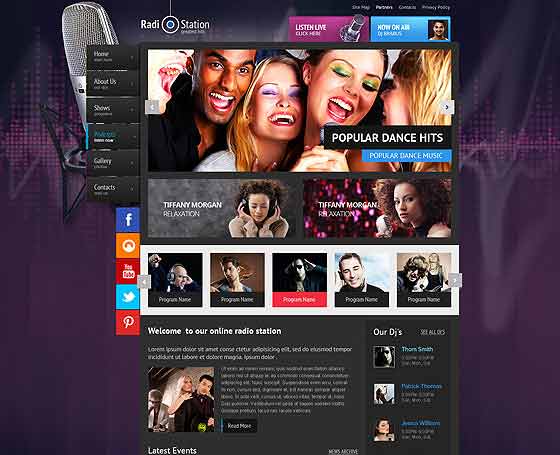 $7


| | |
| --- | --- |
| Date of Creation: | 14 December 2015 |
| Last Update: | Never |
| Compatible Browsers: | IE, Chrome, Safari, Firefox, Opera |
| Files included: | HTML, CSS, JS, Files, Images, PSD |
| Documentation: | Well Documented |
| Layout: | Responsive |
| Tags: | radio website template, radio templates, radio station templates, internet radio website templates, online radio website templates, template radio, radio station html template, music website templates, recording studio template, music studio website template, recording studio website template, Internet Radio Station Templates |
| Type: | Bootstrap Templates |
| Categories: | Music Themes, Radio Themes |
| item #: | 25366 |
©
All Rights Reserved Gridgum