Information
Related Templates
Comments (0)
"Red Pegasus" Bootstrap HTML Template
The Red Pegasus Bootstrap theme is one of our newest templates. It's a great fit for local or international businesses, service providers of any kind, etc. The Red Pegasus is a Bootstrap theme, which means that it is easy to manage, there is no need for special knowledge of coding or experience in this field, you can upload content/manage it/ take it down, etc. with extreme ease. Also, Bootstrap is famous for being a responsive framework, and being responsive means the design changes depending on the device you are viewing the website from (it's different from a laptop/PC, tablet, phone because it understands the size of the devices' screens).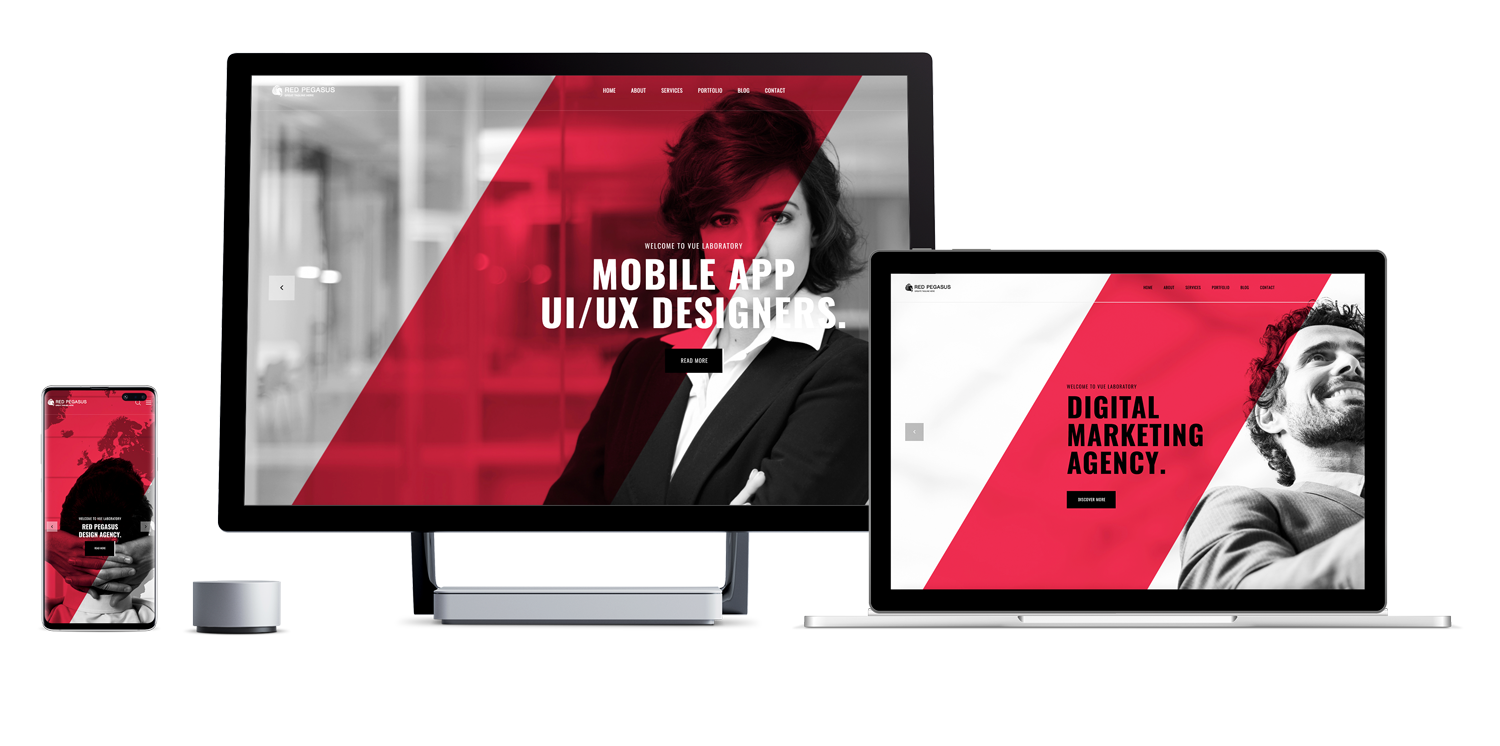 This specific Bootstrap theme has several versions of some pages (design-wise). First and foremost, the homepage is in three different designs, which you can choose from, as you like. Other than the homepage, there are 2 different versions of the portfolio and 3 different blog visualizations. Because it is a functional/ready theme, most people think it has a "set in stone" design and minor details, should be forgotten, but this template gives you the opportunity to choose the design version, even of the homepage by yourself.
This template is simple and elegant, even though it is a "single page" design, it has 6 separate pages and when you select each one, it scrolls through to the selected page.
However, if you do not have any experience and find it difficult to work around HTML Bootstrap, we have a Free website templates section created for that and you can go there, download one of them and try to gain some knowledge. The Free bootstrap templates can be downloaded from here: https://gridgum.com/themes/category/free/
This theme has :
A Homepage (with 3 different designs),
"About" page, where you can write about the company's history and interesting facts,
Services, where you can indicate info about the services your company provides,
Portfolio (with 2 different designs), where your customers can view the work you've already done and be sure of the quality they are receiving.
Blog (with 3 different designs), where you can write interesting content and articles that relate to your field of work, and finally,
Contact page where customers can view your location, e-mail, phone number, and other contact information.
The Red Pegasus Theme contains 14 Pages:
1. Home v1
2. Home v2
3. Home v3
4. About
5. Service
6. Service Detail
7. Portfolio v1
8. Portfolio v2
9. Portfolio Detail
10. Blog v1
11. Blog v2
12. Blog v3
13. Single Article
14. Contact
This is an extremely easy website to manage, but they're still might be some unclearness or the need for instructions about the process, so if you have any questions or any feedback, then leave a comment in the comments' section and our support team will get back to them as soon as possible.
All Our Bootstrap Templates Collection can be seen here: https://gridgum.com/themes/category/bootstrap-themes/
To answer your questions fully, our team will also provide you with detailed video tutorials about anything you might need.
$21


| | |
| --- | --- |
| Date of Creation: | 26 December 2020 |
| Last Update: | Never |
| Compatible Browsers: | IE, Chrome, Safari, Firefox, Opera |
| Files included: | HTML, CSS, JS, Images |
| Documentation: | Well Documented |
| Layout: | Responsive |
| Tags: | bootstrap, business templates, corporate website templates, corporate, corporate templates, business, html5, HTML templates, website templates, bootstrap themes, bootstrap css, bootstrap website templates, bootstrap 5 templates, bootstrap 5, bootstrap html, bootstrap |
| Type: | Bootstrap Templates |
| Categories: | Corporate & Business, CSS Templates |
| item #: | 31065 |
©
All Rights Reserved Gridgum