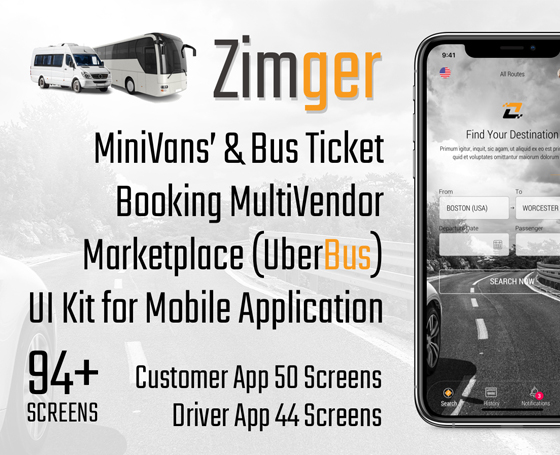 Zimger UI Kit is a multivendor marketplace kit that would be perfect for anyone that wants to create an application For a company that owns - minivans, buses, or any other kind of transportation for any transportation owners that would like to manage their services through an app for creating a marketplace, similar to uber, where transportation owners can register, configure their settings according to the vehicle type they own and end users can purchase tickets for their travels!! (Pretty cool, right?)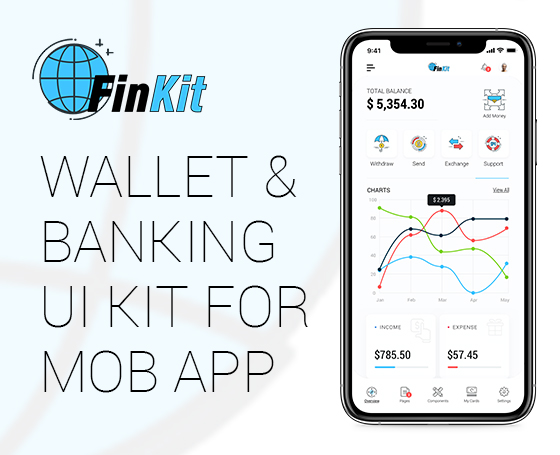 FinKit - Wallet & Banking UI Kit for Mobile Application, this is a UI Kit that would be extremely useful for anyone who is looking to have an application for financial, wallet or banking business. It is fully featured with 27 screens for iOS and Android phones. It includes a Fully-Editable sketch File. It also comes with a fully interactive & linked prototype inside the Sketch File. This will help you understand the flow between the screens and build your dream app faster. We are excited to let you know that we will create an HTML and PWA (Progressive web application) Mobile Application ...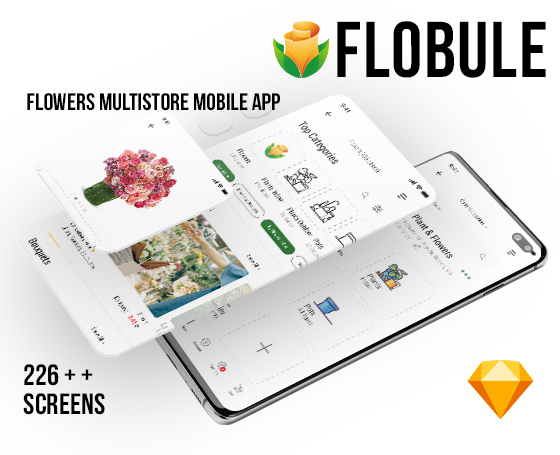 Flobule - Flowers & Plants Delivery, Multi Stores UI Kit for Mobile App UI Kit contains high-quality mobile application design best suited for any business connected to Flowers delivery. It contains 226 beautiful screens for 3 mobile applications: Stores (Flower stores registration at Marketplace), Drivers (Drivers registration and delivery), and Frontend (Where customer find and buy flowers) sides and there's more to come! The kit would be very useful for people interested to learn more about Sketch. The prototype is fully interactive and linked which will give you the opportunity to ...