Information
Related Templates
Comments (0)
Architecture & Constructions - Bootstrap website template
This is Architecture and Construction Bootstrap template, that can be used to have a website that would represent any company that operates in this sector. Having and managing a website has never been this easy because all the work is already done and is ready to be downloaded. Purchasing this template for a decent price to have your personal platform on the internet is a very good bargain. But if you still have doubts about using a template to launch the website and do not want to pay the money for it then try our free versions of Bootstrap template which can be found here:
https://gridgum.com/themes/category/free/
But of course, the Premium version of Bootstrap template has better features like it will be updated every time when the new pages or items will be added. So if you are interested more in premium quality templates then please follow this link and preview our collection:
https://gridgum.com/themes/category/bootstrap-themes/
If you have no experience in programming and have never dealt with template and websites, do not worry, we will provide you with every necessary information. To be more precise there are two and only two articles needed to launch a website through the template, that we offer you for free:
After going through these articles you should have no difficulties with creating a website but if you still have then do not hesitate to ask questions. Please leave your questions or concerns in the comment section and our support team will get back to you as soon as possible. In order to make the communication process smoother, the support group will offer the video tutorials to fill out all your existing gaps.
This is Architecture and Construction Bootstrap template that would be suitable to all the companies and business that are operating in this industry. Your company might be the best solver for construction problems but people might not be aware of that fact. Therefore, the best thing you can do is to spread a word through the internet, because nowadays it's the richest source of any kind of information. Download this template and launch your website which will target all your potential customers, simply by purchasing the theme. To run the website, you will not have to do anything because everything is already in there, you will just need an HTML editor like Adobe Dreamweaver to alter the existing design and information based on your preferences.
Technology develops with high pace, more and more gadgets are evolving, therefore, it is important to have a website that is accessible from everywhere. If you download our Bootstrap theme you will never face the mentioned above problem because our templates are responsive. By responsive template is meant a theme that can open through any device like computers, laptops, tablets, mobile phones and etc. The best feature of the responsive template is that alters its design based on from which gadget it is accessed. In other words, the website's design will always look flawless making the owner of the website and customers highly satisfied.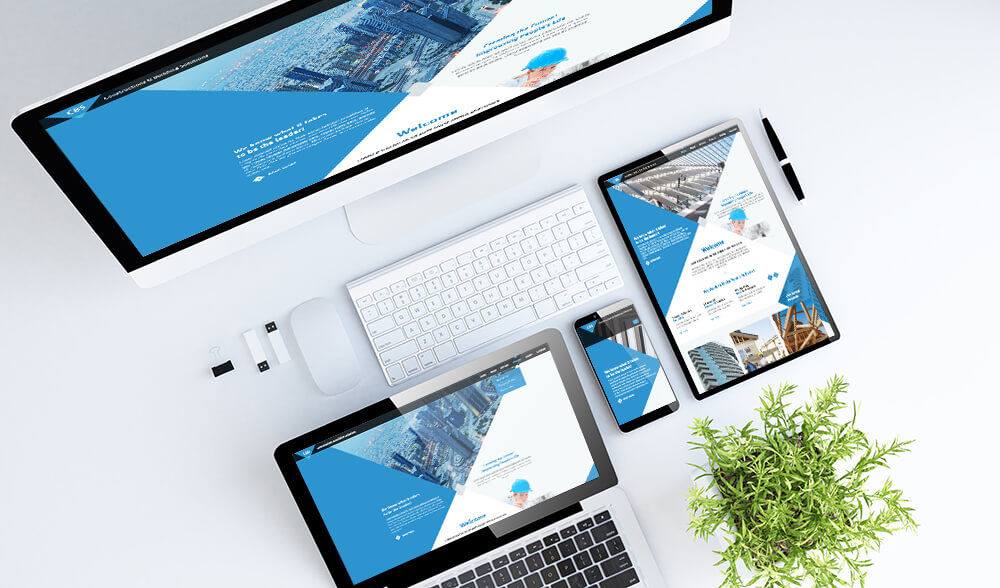 The Architecture and Construction Bootstrap template's layout gives an opportunity to represent all the company information in a detailed way. This Bootstrap theme six different sections that can be used to reflect on various data. These six sections are:
1. Home: This is the main page of a website, therefore, use it wisely! Represent the most important, recently upgraded information that is highly interesting and fascinating. In this way, you will ensure that customers will stay on your webpage and go through the other pages as well.
2. About: In this section, you should write your company history, who you are, why you created the company and what kind of problems you solve. Tell also about your partners and existing customers because this kind of information increases the trust in your company among potential customers.
3. Services: In this section, you should demonstrate what services you are offering and how efficient they are. Persuade your potential customers that you offer high-quality services that can be found only in your company.
4. Projects: In this section show the latest projects you accomplished or worked on to increase the company credibility among customers. The more projects you present the better will be for the company because it shows how demanding your services are on the market.
5. Gallery: Here you can post an image of service, company, project and etc. If you want to use the pictures that are already represented in the template, feel free to do so because it's included in the suggested price for the theme.
6. Contacts: In this section, you can write your contact information like email address, telephone number, address and etc. We offer the Google Map location to represent the company address to customers.
If you do not know how to set up the Google Map location, then please follow this link and read the article that explains how to do it: https://gridgum.com/How-to-Set-Google-Map-Location-in-Bootstrap-Template/
As you notice this Bootstrap template includes everything that construction companies might need to purchase, download and use it!
Website template package include:
all pages in .psd format;
all original files;
working contact form released in PHP
working photo gallery;
all content images (all images are legal and has bought from www.yaymicro.com)
$14


| | |
| --- | --- |
| Date of Creation: | 16 July 2015 |
| Last Update: | Never |
| Compatible Browsers: | IE, Chrome, Safari, Firefox, Opera |
| Files included: | HTML, CSS, JS, Files, Images, PSD |
| Documentation: | Well Documented |
| Layout: | Responsive |
| Tags: | architecture website templates, architecture templates, website architecture template, website templates for architects, architecture website design templates, HTML templates, HTML website templates, bootstrap templates, Best bootstrap themes, best bootstrap templates |
| Type: | Bootstrap Templates |
| Categories: | Miscellaneous |
| item #: | 22375 |
©
All Rights Reserved Gridgum