Information
Related Templates
Comments (1)
Auto Repair (Auto Service) Bootstrap Template
After the appearance of automobiles, the need for different services grew. No matter the quality of the car, there is still a necessity for the assistance. The business world, of course, recognized this and the auto maintenance business, which offers different kinds of services, blossomed. In the 21st century, people are very busy and because of huge competition and rapid technological developments, the demand for online shops and company websites grew. Therefore, we are now able to see the vast amount of car repair and auto service websites online.
Why is having auto service website so important?
Busy people do not have enough time to find out information from physical sources and looking up the needed service online is time-efficient. People are able to get assistance, like reserving time for help or contracting company for picking up a wrecked car from the rural city, online without going out of the house.
This is why it's significant to develop online auto services nowadays. This will cause the business to develop and get new clients. Therefore, we offer our new car repair responsive bootstrap template.
Responsive templates are needed to easily view the website from any device(phones, tablets or computers). We often explained to our customers of how one should check the looks of the website from different devices. Therefore, we decided to make an article on our blog about it: HOW TO CHECK RESPONSIVE DESIGN FOR MULTIPLE DEVICES
This auto repair bootstrap template is one of the many templates, which we have for car repair themes. You can view them in this category, which also contains as bootstrap as well as WordPress and Joomla templates:
Car (Auto) Repair Themes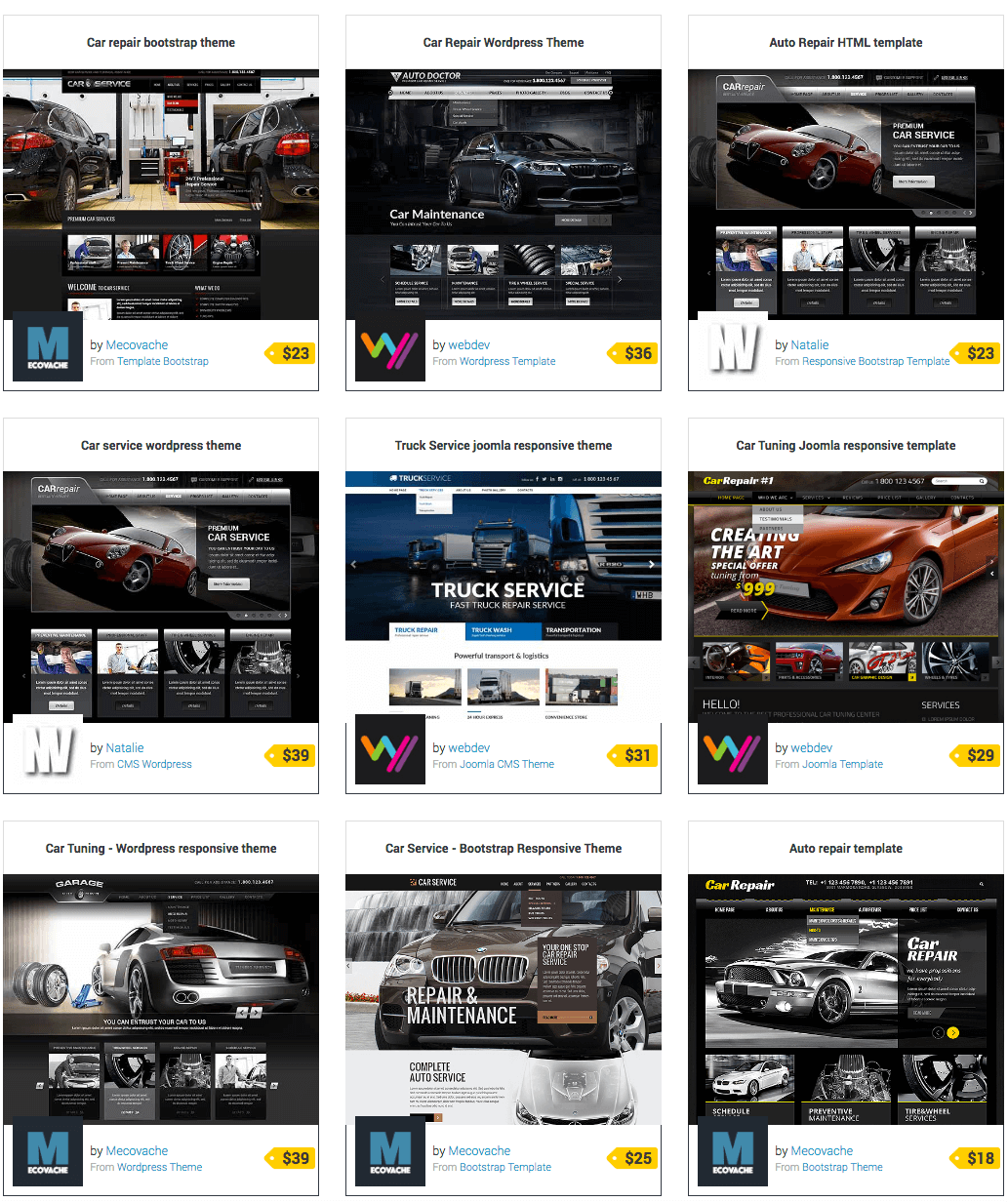 Whats the difference between the kinds of templates?
For beginners, it's enough to have simple HTML Bootstrap templates, however, if your business is developing fast, you have many kinds of services to offer and cannot manage huge about of online sales or reservations, then you probably need CMS template.
CMS = Content Management System does not require any special knowledge or experience you can easily manage your website, as CMS has a special page for administrators, from which it is really easy to control/organize sales, edit/delete/add texts, upload pictures and many more.
Wordpress and Joomla templates are CMS. Therefore, the decision of whether to go with Bootstrap or other kinds is up to you.
This template is created with Bootstrap HTML, CSS and JavaScript Framework. The template is responsive and has 6 pages, which is enough for startup auto service business.
On the Home page, you can show your customers your main services, a short paragraph about your company and contact information along with working hours and address.
You can place any information about your company or the group along with pictures on About us page.
Maintenance page gives the ability to place short information about each service offered along with the pictures. Each of them has a little button called More details, which would give the user ability to read more about the service.

Auto repair page is more of a gallery of your service, where you are able to put as pictures as well as videos.
Pricelist page gives an ability to the users to see the prices of each service offered.
And lastly, contact us page is for putting a location on google map for your customer's convenience and a working contact form by which your customer can send you the information online.
We tried to create an auto service website template, which would satisfy the needs of almost all auto service business. If you do not want the bootstrap version, we can make a Wordpress or Joomla website for extra price.
We recommend buying this responsive bootstrap auto service template, with which you are going to be able to develop and bring your business to a new level.
If you have any questions or concerns, please ask the questions in the comments and the author will reply as soon as possible with video tutorials or step-by-step guide.
All the pictures that you saw in the template are legal and included in the template package. However, the pictures should be used only on websites and not for other purposes.

The template package includes:
all content images
working PHP contact form
fully responsive
Fonts
Documentation
free uploading service
1-month free host account at www.m9host.com
Car Service - Bootstrap Responsive Theme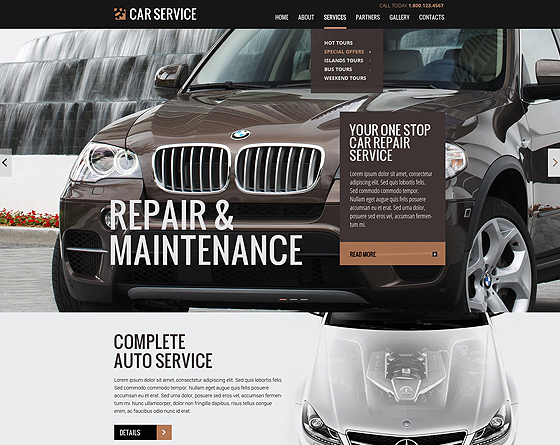 Car Tuning - WordPress responsive theme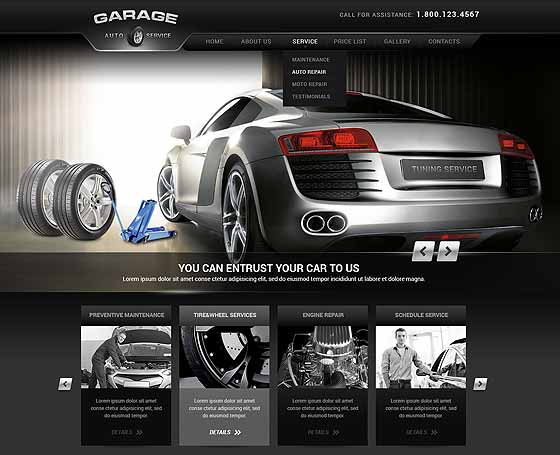 $15


| | |
| --- | --- |
| Date of Creation: | 11 July 2015 |
| Last Update: | 11 July 2015 |
| Compatible Browsers: | IE, Chrome, Safari, Firefox, Opera |
| Files included: | HTML, CSS, JS, Files, Images, PSD |
| Documentation: | Well Documented |
| Layout: | Responsive |
| Tags: | auto repair template, auto service template, car repair template, responsive web templates, web templates, HTML templates, auto mechanic website template, car repair theme, car service template, car service website template, car template, vehicle service template |
| Type: | Bootstrap Templates |
| Categories: | Car Repair Themes |
| item #: | 22273 |
©
All Rights Reserved Gridgum