Soccer templates & themes
All of Gridgum's soccer templates are listed below. If you have a soccer club or a team, that is in need of a website, than you have come to the right place. These templates are perfect for unexperienced users, their management and customization is super easy and, in addition, they are device responsive.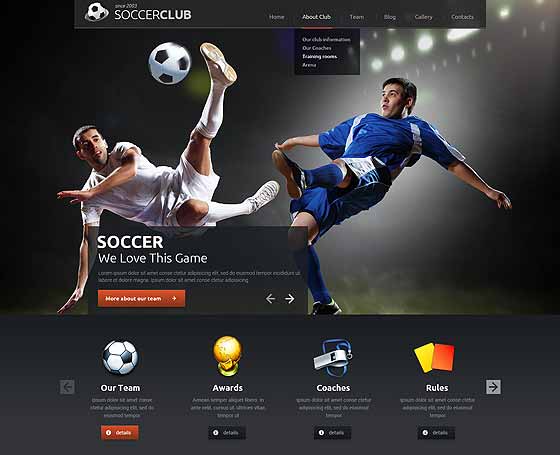 Presenting our latest football WordPress theme. In the event that you are in the last step of setting up your new soccer or sports theme, here is all you have to present to your gathering of people. A completely responsive website design that begins with 6 general pages options that highlight diverse segments of your site. At that point comes our lovely slideshow which shows different administrations that your site offers, for example, gaming, timetable, news and numerous subjects of your decision.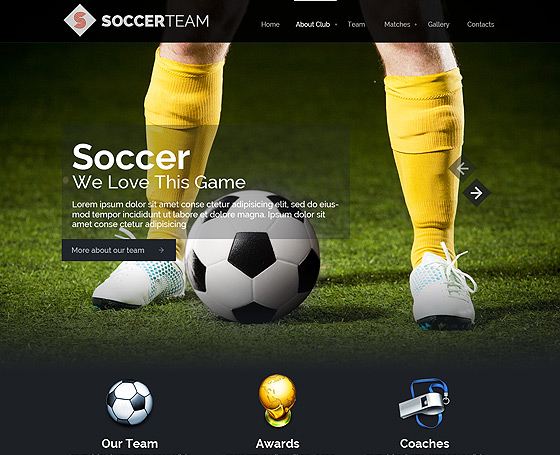 This is Football Bootstrap template, which can be used by any football club that wants to demonstrate their players, games and etc. It does not matter what kind of club it is, professional or amateur and who are its members, adults or children, it can be used by everyone. Also if you are a football player who wants to represent himself to the audience then he can use this template as a portfolio and include all the information about himself. To run the Bootstrap template, you will need an HTML editor like, Adobe Dreamweaver, which will change the theme based on your preferences and wishes.