Truck Service Bootstrap Theme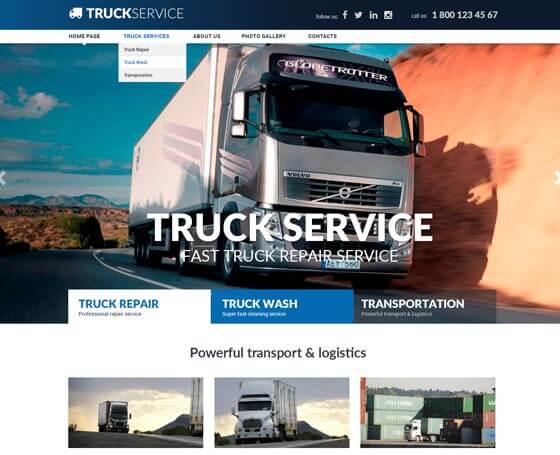 This template is created for companies working in fields such as: transportation, truck service and everything else related to motor transportation. It is created with bootstrap base, there are some CSS and JS animations used. Bootstrap templates are especially famous for their simplicity, as their customization is possible with any HTML editor like : Adobe Dreamweaver, Brackets or any other editor. This template consists of 5 pages, completely enough for a startup business, as these pages have everything that is essential.
Transportation bootstrap template

If you run a transportation trucking company or Truck service, Gridgum has come with the most efficient premium bootstrap parallax responsive template that will boom up your startup to a successful entertaining tool for your customer. The Transportation website template starts with the most basic 6 general tabs on the top right, these includes the highlight of different services that your website offers. However, a great majority of your customer will not be needing to access these pages as we allow them to track their shipment for returning users, and estimate the shipment price for ..
Truck Service joomla responsive theme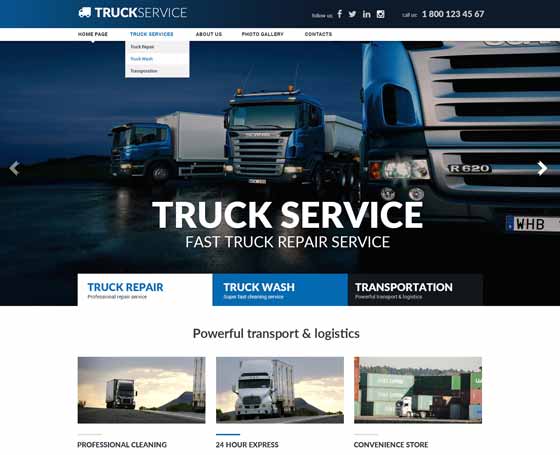 Truck service is a template for people who have business related to trucks like: truck repair service, truck wash service, transportation services and etc. Since it is Joomla template it is very easily modifiable. You are in control of whole website, because joomla templates have Admin Panel from where you can control any kind of content on your website. Why choose this template? Easily modifiable, No experience needed, Admin Panel, Fully Responsive