Information
Video Tutorial
Related Templates
Comments (0)
Transportation & logistic WordPress Template
We would like to present a brand new Transportation & Logistic WordPress template that can be used by businesses and companies which offer various transportations or logistic services. On our website, you would also be able to find the Bootstrap HTML version of the theme but because of high customer demand and request, we decided to create WordPress version as well.
Working with WordPress is very easy since it has a Content Management System (CMS) by which can be altered and reorganized the website design. You do not have to have any educational background in programming to deal with WordPress themes. Using CMS (Content Management System) is similar to writing in a Word document, where you can type in or edit some texts. If you want to know more about CMS, please click on the provided link and read a detailed article about it: https://gridgum.com/wordpress-cms/
However, if are not sure whether you will be satisfied or not with the final outcome, we recommend you to use our FREE WordPress themes to gain some experience. We have a very wide collection of FREE WordPress templates which can be found here: https://gridgum.com/themes/category/free/wordpress-templates/ Afterwards, you can switch to Premium WordPress templates which have more sophisticated and authentic design and are offered for a very decent price. The Professional WordPress templates collection can be found here: https://gridgum.com/themes/category/wordpress/
As it was mentioned above the provided template can be employed by the companies that offer logistic and transportation services. Using the WordPress theme can be launched with a highly functional website that would be ready to serve customers on 24/7. We guarantee that your website will not have any accessibility problems since the template is compatible with various browsers like Google Chrome, Internet Explorer, Opera, Mozilla Firefox and etc.
Moreover, the design of the website will be responsive which means that it can be opened through any device, like mobile phones, computers, tablets, laptops and etc. The best thing about the responsive feature is that the design of the website will be altered based on the device's screen size. Therefore, the website viewers will always be able to look through the website and search for the desired information in a comfortable and convenient way.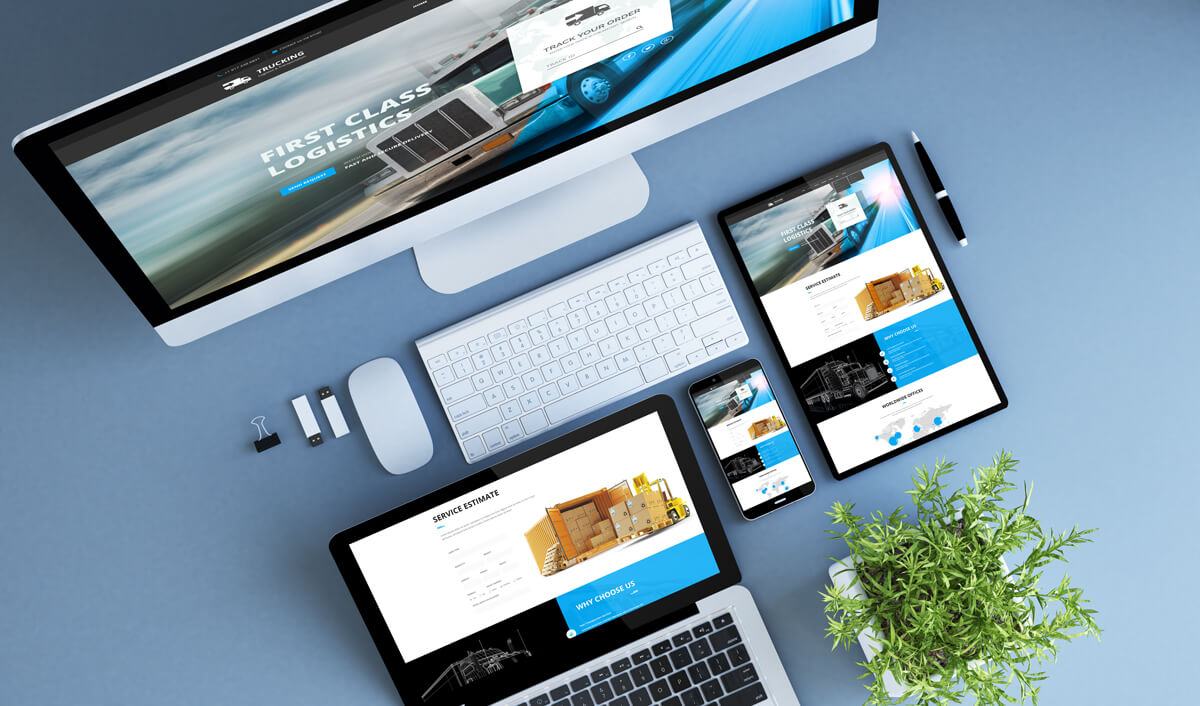 The offered WordPress template has several different pages which can be used optimally to publish all of the information in a very detailed manner. Each page can be used to cover distinct information meticulously, for example, the history of the company, offered services, previous projects, contact information and etc. There is also a separate page for a blog where can be published interesting and engaging information that is related to your company activities.
On the Contact page, customers will be able to send you messages whenever they want by simply entering their full names and e-mail addresses. There is also incorporated the Google Map tool which can be used to show website viewers the exact location of a company. If you do not know how to set up the Google Map location, please click on the Yellow button above named: "Video Tutorial" and at the end of second video tutorial you will see: how to create API kay, how to set location, how to change style and so on ..  in details.


Images that are used in the template, don't include in template package, those are for preview purpose only.
Unfortunately, there are some parts of the template that are not functional yet. For instance, the Tracking box on the Home page and Service Estimate for price calculation are not working yet. However, we are working on it and soon will make them highly functional as well.
If you have the delivery service, transportation or logistics company and still do not have the website, then this is your chance to have one. You can buy this simple WordPress template and time to time enrich it with various plugins. If you are interested in WordPress must have plugins, then please visit our Blog page where we offer multiple articles about this topic: https://gridgum.com/blog/tag/WordPress-Plugins/
If you have any questions, please do not have to hesitate to ask and leave them in the comment section. Our Technical Support team will answer them as soon as possible and will offer the video tutorials to have smooth explanation processes.
If you need help with Transportation Wordpress Theme,
please send us your Questions in "Comments" section and
we will create youtube videos for you and upload it here.
---
---
$29


| | |
| --- | --- |
| Date of Creation: | 11 April 2018 |
| Last Update: | Never |
| Compatible Browsers: | IE, Chrome, Safari, Firefox, Opera |
| Software version: | WordPress 5.3+ |
| Files included: | HTML, CSS, JS, Files |
| Documentation: | Well Documented |
| Layout: | Responsive |
| Tags: | transportation templates, template transport, template transportation, transport company website templates, transportation WordPress template, WordPress transportation theme, truck templates, truck wrap template, truck website template, template truck, trucking website templates, logistics website template, themes for wordpress |
| Type: | WordPress Themes |
| Categories: | Car templates, Miscellaneous |
| item #: | 30961 |
©
All Rights Reserved Gridgum