5 Best Open Source Contact Forms / 27 March 2018 - 18:37:27
The most popular free Contact Forms for WordPress websites
Website forms are a vital part of web designing and creation since it is used for data collection. The data can be various, for instance email addresses, viewers' information, member registrations, survey results, feedbacks and etc. Therefore, you would also find at least the simplest version of contact form on every website.
There are thousands versions of contact form plugins for WordPress templates and it is a huge headache to find the good and suitable one. To assist you and decrease the number of available options, we decided to present you the the most popular contact forms that are updated on regular basis. The article will help you to spend not only the less time on searching good quality plugins but also less money since all the presented plugins are for free.
1. Jetpack
Jetpack is highly demanded WordPress plugin that is popular because of its various features and more than thirty different modules. Using these distinct modules, you will be able to add multiple features to your WordPress website or template based on your needs and preferences. One of the most commonly used features is Contact Form module, which offers simple but at the same time elegant form creator. Jetpack will send a message for every contact form answer and you can customize the email address to which the notifications will be directed. Moreover, if you are a user of Askinet plugin, then each submission will be monitored for spam as well. If you are interested in Jetpack and would like to gain more information, please follow this link and visit their official website: https://wordpress.org/plugins/jetpack/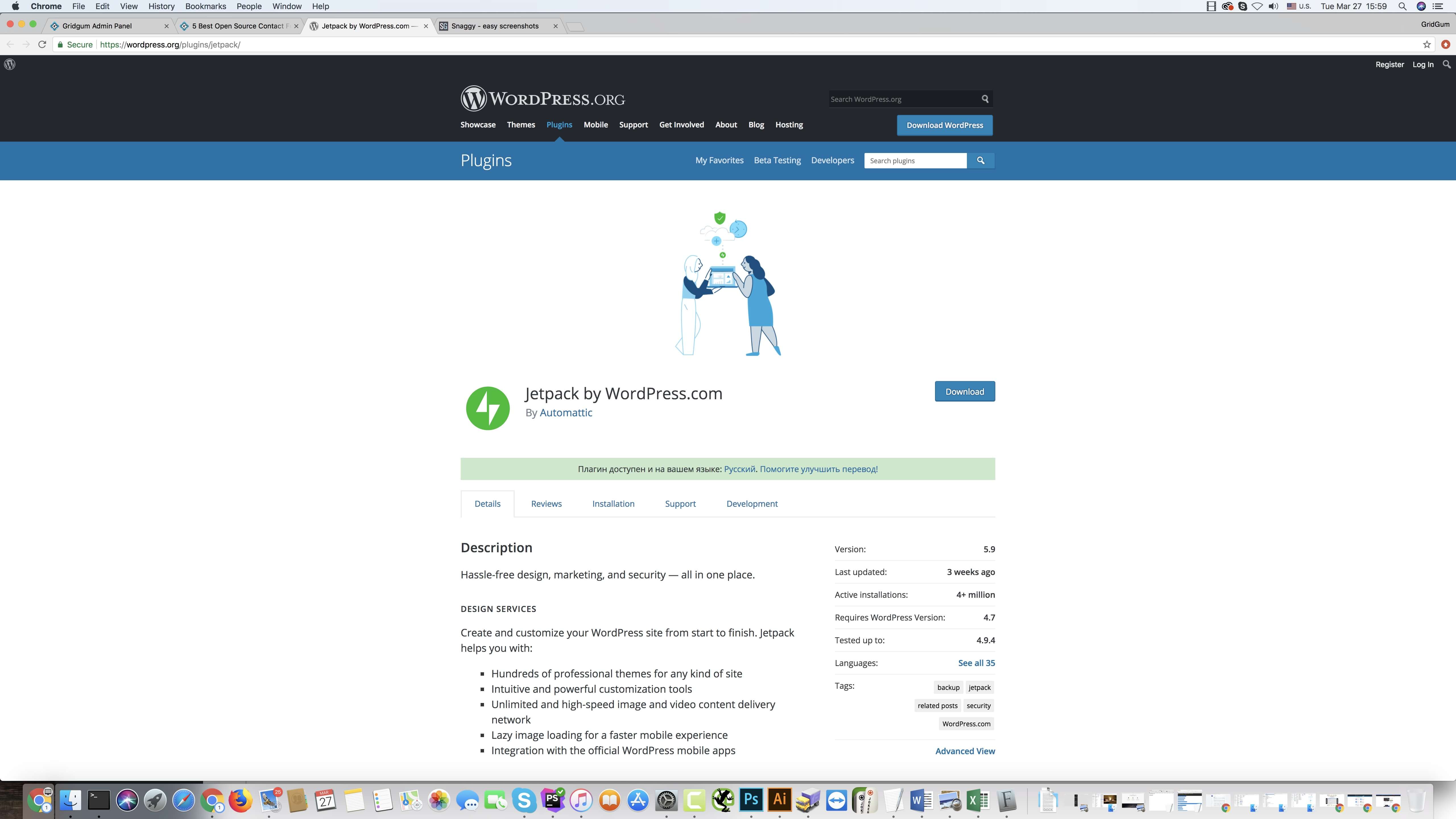 2. Contact Form 7
It is one of the most frequently downloaded, popular and adaptive Contact Form plugins which are offered for free. Based on some research and statistical data, Contact Form 7 is the most widely used WordPress plugin in existence. Therefore, there might emerge logical question, why it is so popular? The core answer lays in a fact that it has highly user-friendly interface. Moreover, you can build and monitor various form simultaneously. It is available in more than 60 different languages and supports CAPTCHA, Akismet and Ajax-powered submission. However the utmost advantage of having Contact Form 7 is the amount of extensions that exists to bring extra features to the initial form of plugin. If you want to gain more information about Contact Form 7, please click on this link and view the official website: https://wordpress.org/plugins/contact-form-7/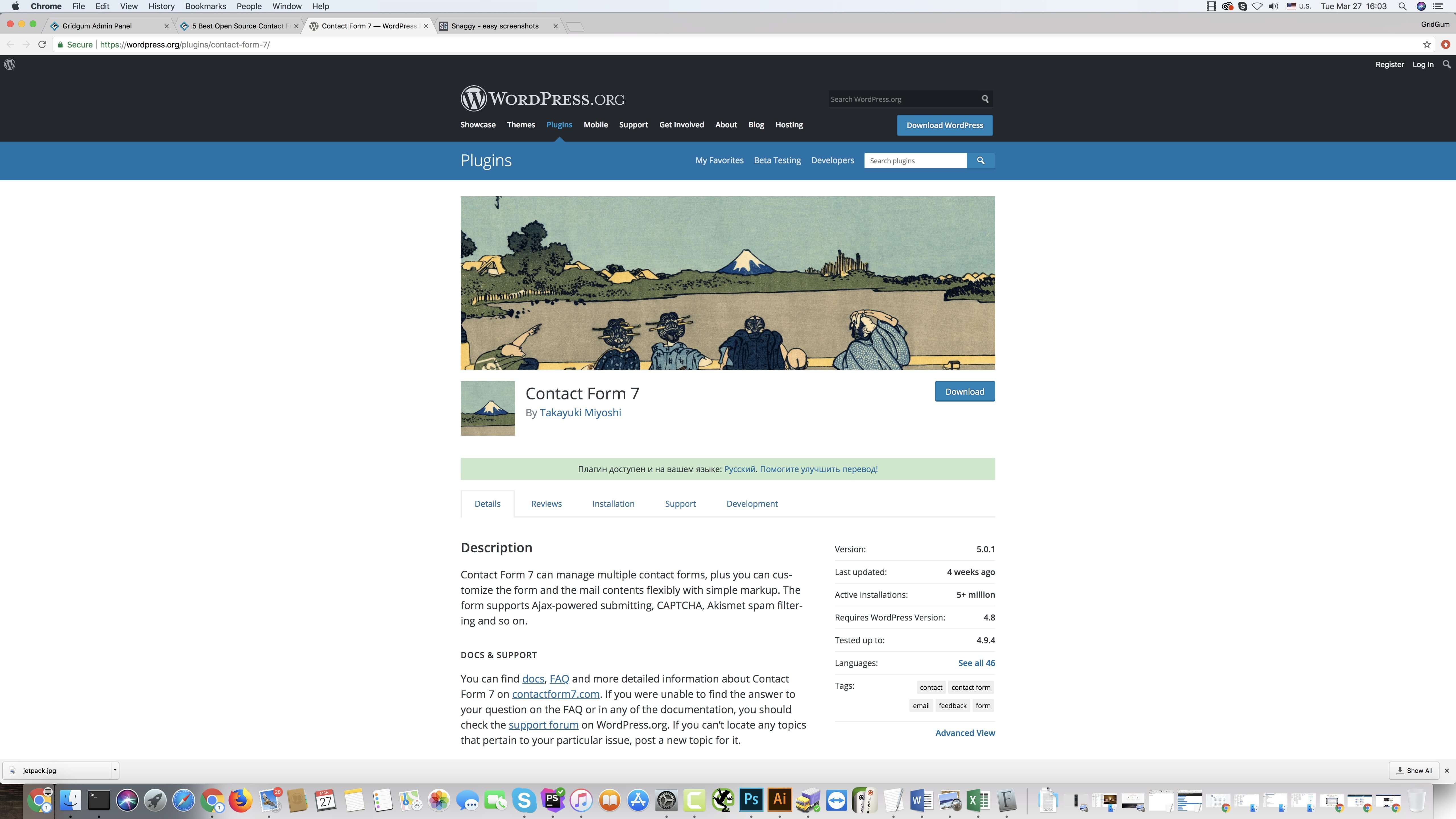 3. Ninja
Ninja Form is also very popular plugin for creating the contact forms. It is highly favored among the website designers because of tis drag and drop feature. You can easily create contact forms, database of email addresses and many other things in couple of minutes. Using the Ninja Form, you can create whatever you want with a drag and drop interface and WordPress dashboard. Ninja Form is also popular among developers since it provides a lot of hooks and filters with which you can do absolutely anything. There are number of premium Nina Form extensions that are also offered for free. For instance, features like file uploads, editing, posting, PayPal integration, email marketing support and etc. Nina Form requires WordPress 4.6 version or more recent one. If you want to gain more information about Ninja Form and installation processes, please click on this link: https://wordpress.org/plugins/ninja-forms/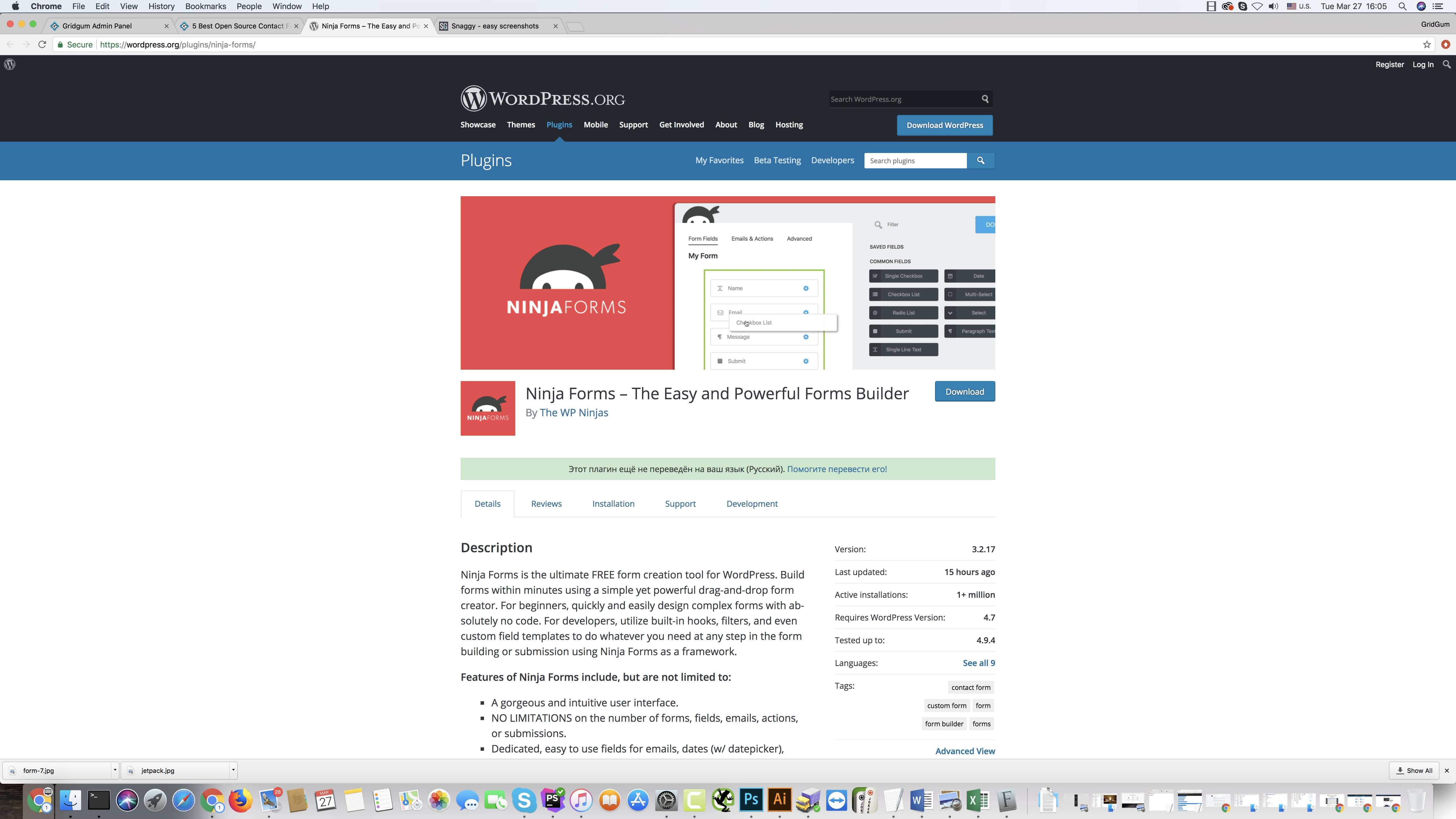 4. Fast Secure
Fast Secure Contact Form is also highly demanded on the market, offers plugins which are updated on regular basis with more than 400 000 active installations. The Fast Secure plugin helps you to build multiple forms and modifies confirmation emails. It compromises the CAPTCHA and Askinet plugins to monitor and block spam. It also has a feature of redirecting viewers to a certain URL address after the the form submission is finished.
All the main form fields are supported, for instance checkbox, radio, date and time, attachments, text, text area and etc. Because this plugin is very user-friendly if offers rich form of creation experience. Forms can be inserted wherever you want using a very simple short code. To install this plugin, you will need WordPress 3.4.5 or higher. Please follow this link to learn more about Fast Secure: https://wordpress.org/plugins/si-contact-form/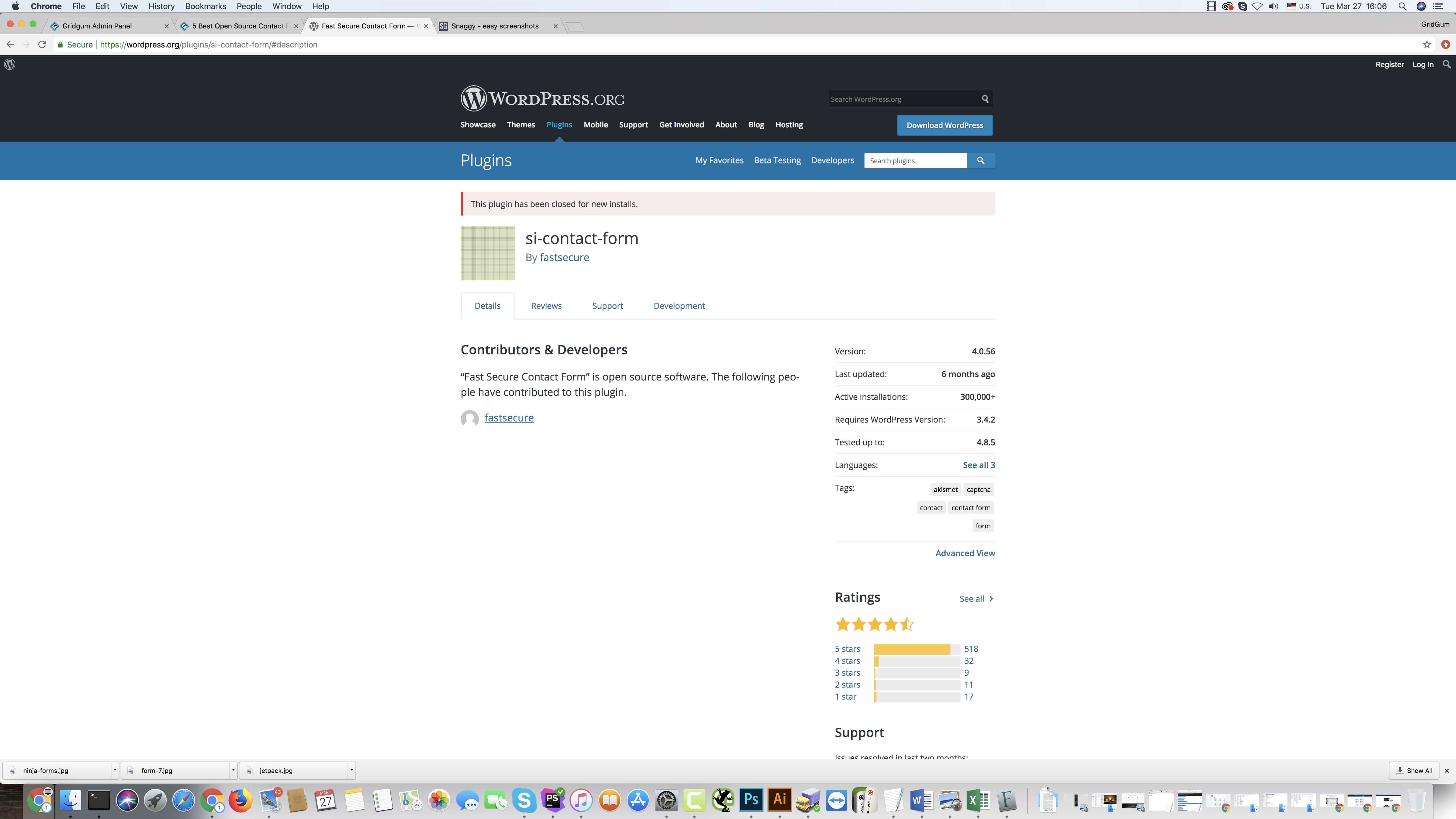 5. Contact Form
Contact Form has more than 200 000 active installations is rate on average somewhere between 4.5 and 5. Contact Form is another great option for website designers since it is updated very often. Another huge benefit of the given plugin is that is it provided in more than fifteen different languages. The simple version of Contact Form is offered for free but it also has premium version (which is traded for a fee) with more benefits and features. However, for a simple contact form, the free version is absolutely enough and as time will pass can be upgraded to a premium version. The Contact Form plugin version 4.07 needs WordPress 3.9 or newer. For more detailed information, please click on the provided link and visit their official webpage: https://wordpress.org/plugins/contact-form-plugin/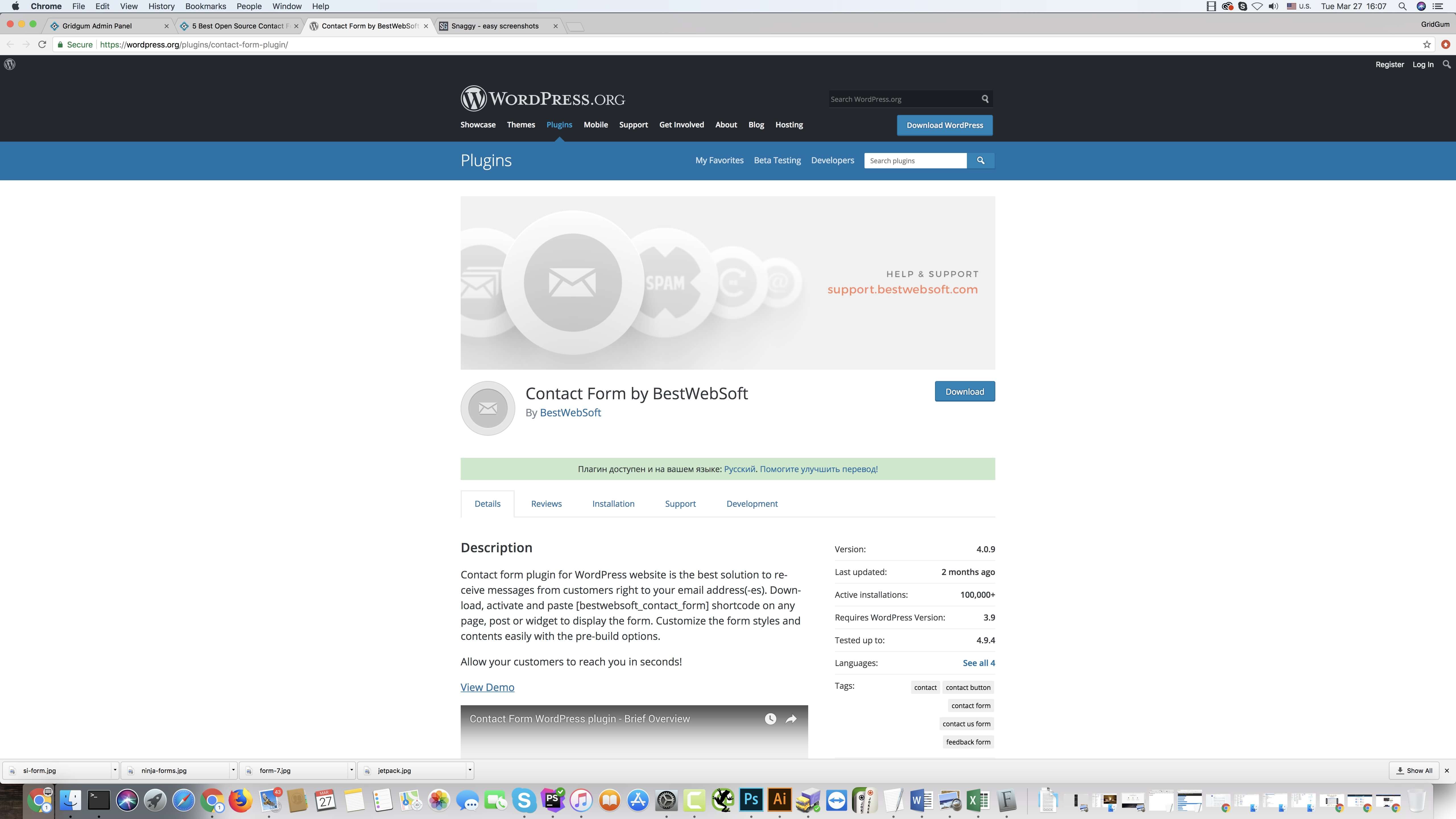 Even though this is a small collection of free Contact Form plugins for WordPress we think that covered plugins are the best ones on current market. Moreover, we included in this article the plugins that are offered only for free to optimize your budget. We hope that the post is helpful and will assist you in choosing the suitable plugins for your website.
---
Share:
Tags:
WordPress Plugins