The 5 Best Website Builders / 16 November 2018 - 03:30:09
The Most Convenient Website Builders for Designers
Build a sophisticated tool for yourself through the online portfolio with the assistance of best website builders for designers. With the help of righty chosen website builders, one would be able to grow the business, destroy the limitations and the boundaries. Therefore, in this article, we decided to share with the best 5 website builders for designers in 2018. All of the suggested website builders are simple and very straightforward to use.
1. WIX
If you would like to have more free space during the creation of a page, then the WIX is the best option for the designers. WIX compromises all of the essential content and tools that could be used to build a very authentic website. However, the best thing about WIX is that you do not really have to know how to code because it is very simple to use. With the help of WIX, you will also be able to amaze the website viewers with unique, simple and modern website design.
WIX has three different components which are ADI, Code, and Editor. For the beginners, it is wise to use ADI or any artificial design intelligence. If you already have experience with WIX, then you can easily use Editor and create the content within the minutes. But if you have skills for coding, then Code would be the best option. If you would like to know more about WIX, then please click on the following link and visit the official webpage: https://www.wix.com/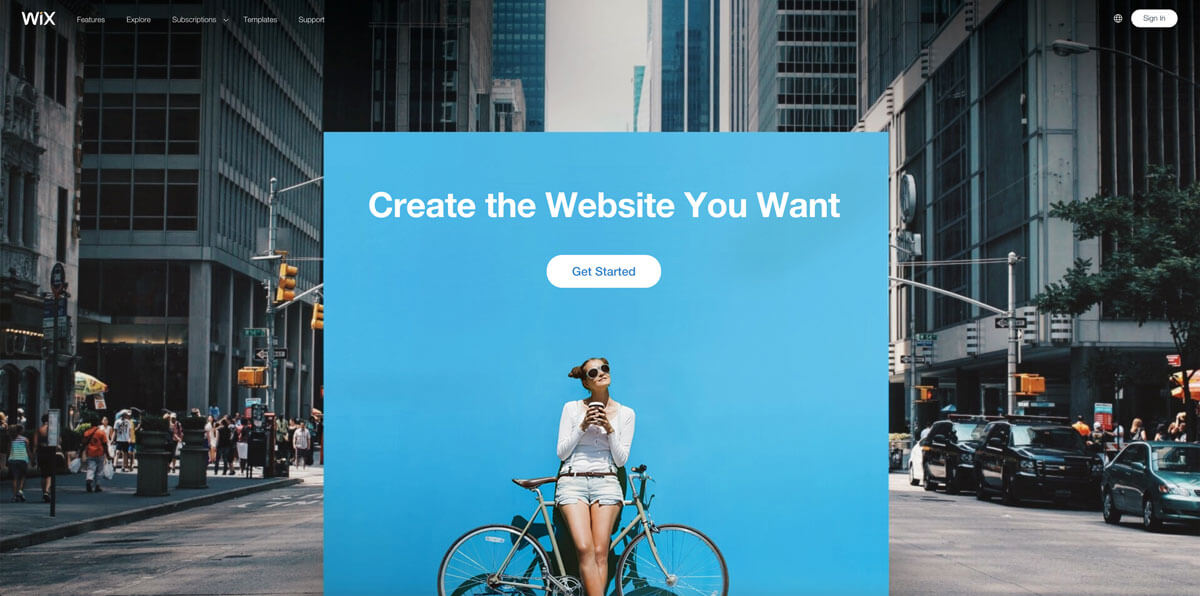 2. Readymag
The above-mentioned builder can be used with all types of online publications like websites, portfolios, web presentations and etc. Readymag is highly demanded on the current market since coding is absolutely unnecessary. One will never have to alter even a single line of a code or to monitor the technical stuff. Readymag has not limitations and provides various creative design opportunities.
If you do not have an experience in designing a website and do not feel confident about the choices you have made, then feel free to use the provided templates by Readymag. However, for the bold ones, there is also an absolutely blank canvas. The launched website will be fully responsive, which means that it would be accessible through any device like computers, tablets, mobile phones, laptops and etc. Moreover, the website design will be altered based on the screen size of a device that is used. Moreover, Readymag provides Google Analytics support, password protection, enticing animations, custom domains, and SSL. If you got interested in Readymag, then feel free to visit the official website for which the link is provided here: https://readymag.com/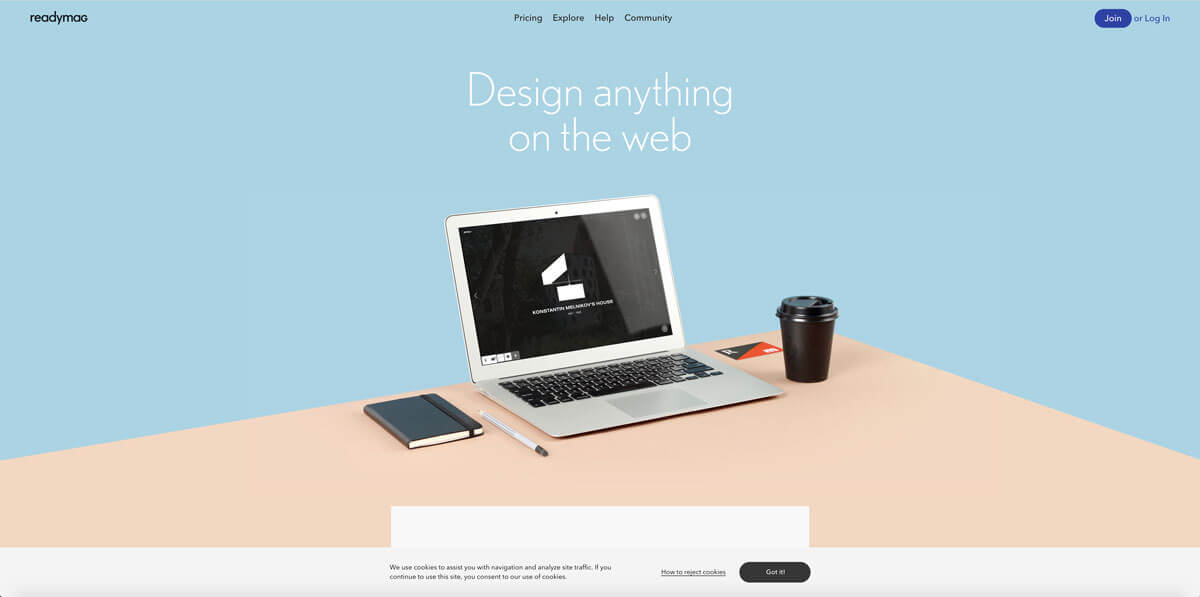 3. Pixel Together
With the assistance of Pixel Together, one can build a fully unique website through your creativity, flexibility, and freedom. The suggested website builder for designers provides a full pack of tools which can be used to alter the layout. Every detail, such as background colors, fonts, images, sections and etc. can be changed based on your preferences, taste, and wishes. On the website can also be incorporated subscriptions, audios, videos, forms, social sharing, and comments.
Moreover, you would be eligible to get a custom domain name and share the newly designed online portfolio with high-speed hosting. Furthermore, Pixel Together will assist you to be on the front pages of various search engines. Using Pixel is very simple since it has the drag and drop editing which can be employed by anyone. There can be added animations, interactions, engaging and interesting images. If you would like to know more about Pixel Together, then please click on the following link which will direct you to the official website:
https://pixeltogether.com/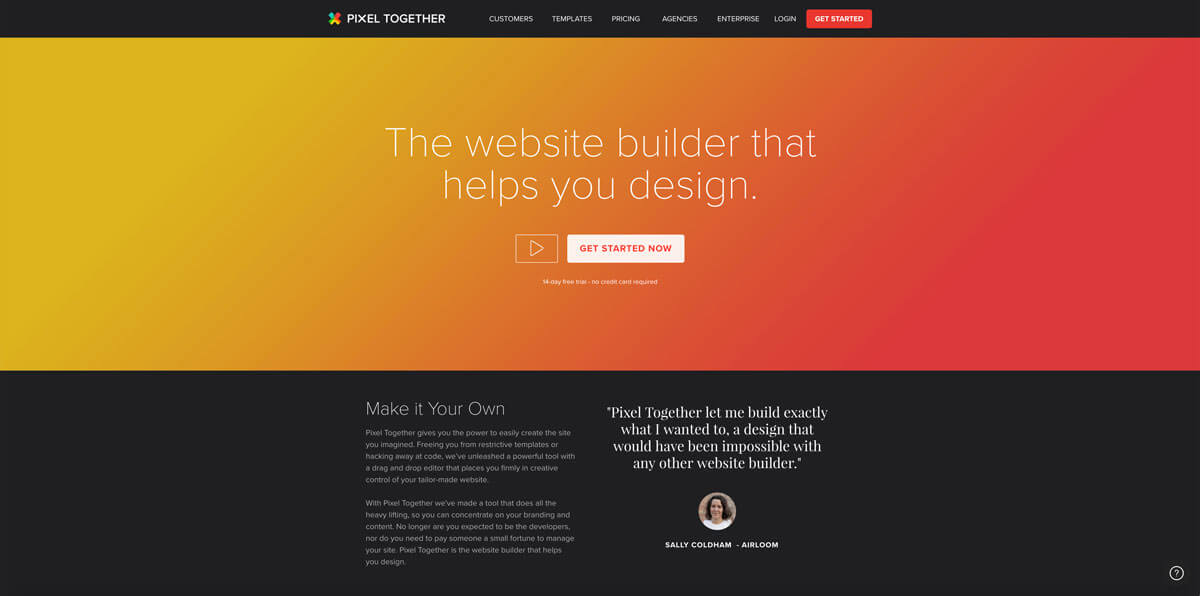 4. Webydo
Webdo knows how to astonish the website viewers with appealing and modern white label pages. We can assure that when it comes to content management, Webydo is the best website builder. With the help of Webydo creating a moving and unique website is quite simple and quick process. You might ask how is that possible, however, the answer is pretty straightforward: it has the codeless technology. Adjust your website in a way that it would be maximizing the user experience on every possible platform and devices.
Since the above-mentioned website builder has the parallax scrolling animator, one can animate any element with various motions, speed, paths, and transitions. Moreover, Webdo compromises the drag and drop option, eCommerce tools, web fonts, blog and etc. Furthermore, with future updates, one can expect more and more benefits appearing. If you are interested in Webydo, then please click on the following link and visit the official website of a provider: https://www.webydo.com/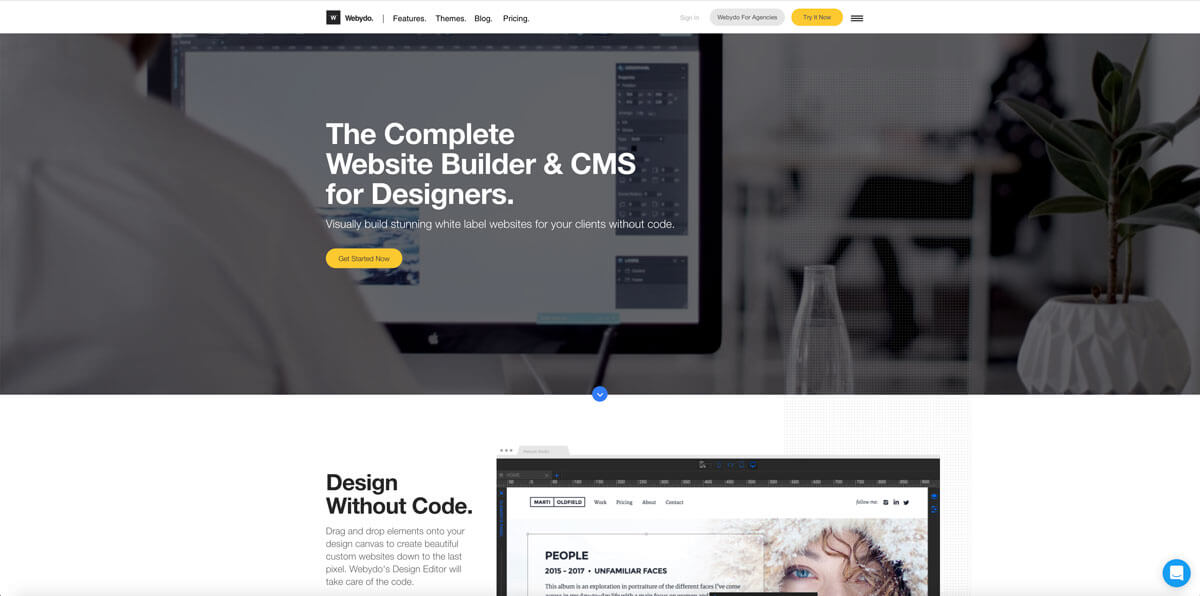 5. Sitebuilder
Sitebuilder is highly demanded on the current market and has thousands of active users. It is a very flexible tool that can be sued to create high-quality websites without having a deep knowledge of programming or experience in coding. Sitebuilder will provide you with various tools that can be used to create an authentic website that will demonstrate your skills, product, service or whatever you want to share. One can choose from thousands of pixel-perfect templates and start launching a unique website. Moreover, you will be able to find a wide collection of widget and extensions that would upgrade the website functionality.
One can create the page layout freely, for instance, width, height, columns and etc. After finishing the design process, one can export already ready templates to any other online portfolio. If you want to learn more about Sitebuilder, then please click on the following link: https://www.sitebuilder.com/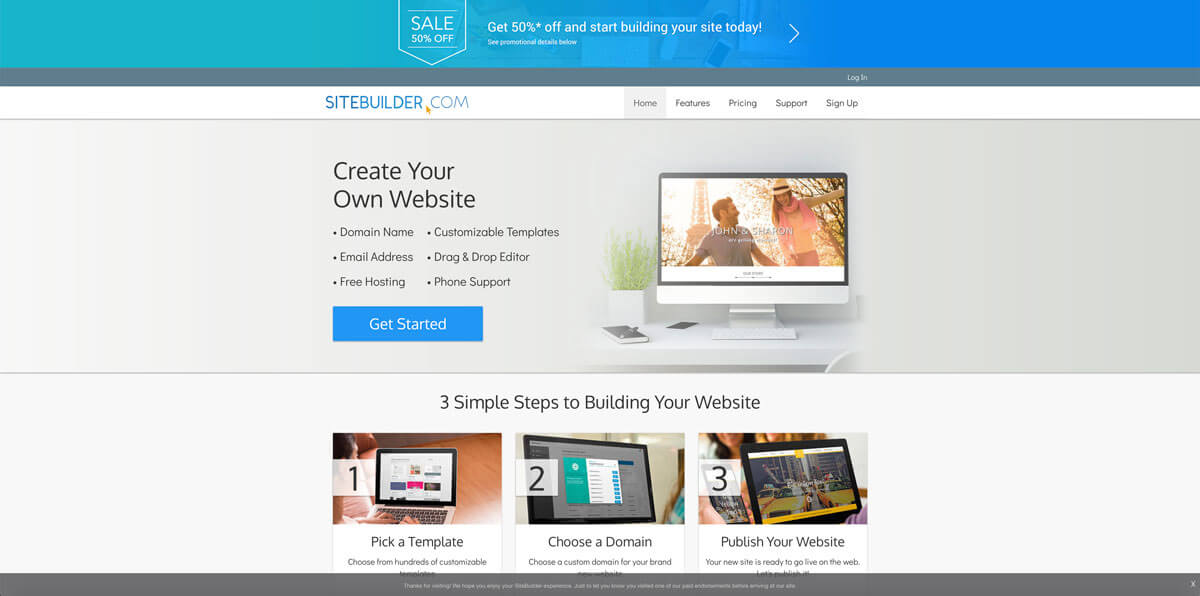 ---
Share:
Tags:
web