A Perfect Guide To Template Shopping / 25 June 2017 - 16:39:14
A Perfect Guide To Template Shopping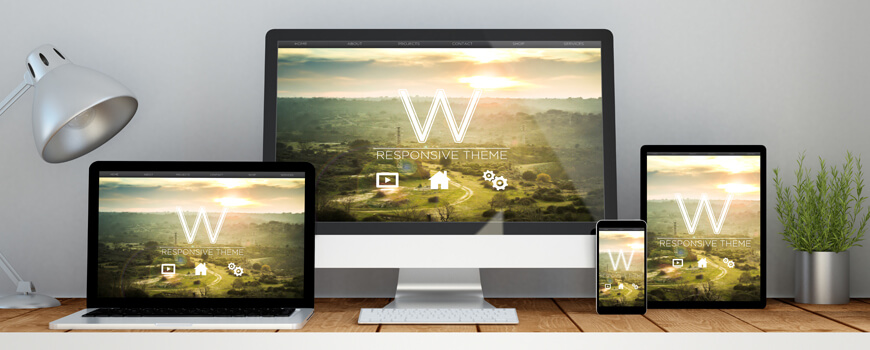 • How many times have you Googled "How to make your own website" wanting to spare money?
    
• Have you ever wanted to buy a ready made website template but didn't because of not being informed enough?
This article will list all the reasons why buying a template is better than hiring a freelancer. It will also give you an insight as to what you need to know when you're template shopping.
First and foremost, there are a lot of reasons why this field became as successful as it is today – they must have done something right. So, why should you buy a template, instead of having someone make it for you? There are actually multiple answers to that question.
    

1

. SPEED and MONEY – when you have a start-up business time is money. Buying a finished template can save you both. Hiring a freelancer and talking over every detail of the design and functionality of the website is a long and exhausting process, plus it almost always takes up more time than initially planned.
    

2

. You can see what the finished product looks like. Even though, you might think that a freelance developer will do everything according to your wishes and readymade templates might not suit you – THINK AGAIN... There are billions of designs and themes on the market, there is no way that one of them won't be the website you wanted.
    

3

. Functionality - Almost all of the website templates on the market are pre-loaded with standard pages like: Home, About us, Gallery, Blog, Contact, etc. These pages are what make templates functional.
    

4

. Freedom of Customization. So, most people think that a purchased template is fixed in its design and you just have to accept it or look for the one that suits your needs exactly. I'm here to tell all of you who think that way – YOU ARE VERY WRONG. You can modify and customize these templates as much as the developers allow- which is a lot by the way. They know that if they limit the amount of changes that future owners can make, they won't really have future owners.
What all of you should know before purchasing a template is if it has those certain limits to customization. You don't want to be stuck with website you don't like.
Also, I mentioned earlier that you can see what the finished product looks like. This is where it gets a little tricky – some of the template marketplaces have found a loophole in the market, while they give you a full access to the demo preview page and try to charm you with the sophisticated design and beautiful pictures, the latter gets under a big question mark.
These marketplaces fail to mention whether the images that you see are included in the original template package. There have been cases where people buy templates expecting a full package and have ended up with just a frame. Mostly, this kind of templates are advertised because of low price, sure you can by copyrights of some images yourself, but as a result having a fully functional and image packed website will cost you a lot more than you planned, so be sure to check what exactly are you getting for your money.
So, for example, when purchasing a website that doesn't include the demonstration images, you think you're buying something, that look like this: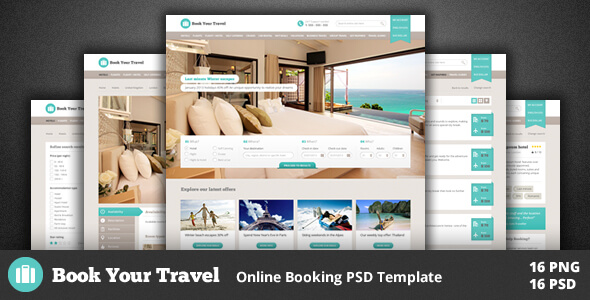 but instead, you end up with something that looks like this.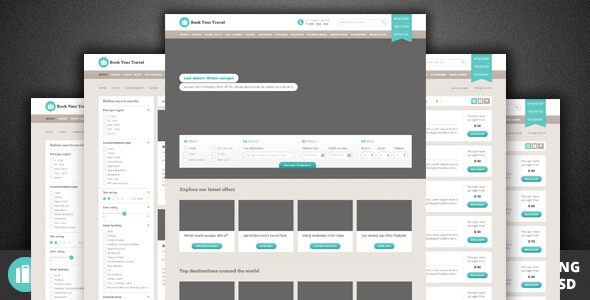 Another thing you should check before buying is whether it has SEO (Search Engine Optimization)- do they give you just a shell of the website or are they optimized to attract search engines. Having something without SEO means that people can only enter it directly, so attracting new customers who search for your product/service on search engines like Google, will not only be hard, but it will be nonexistent.
Last but not least, you should know if you are buying a device responsive template. Nowadays people browse through internet more on their smartphones and tablets, rather than their PCs. It is important to know that your website will fit and look flawless on a device with any screen size.
To sum up, you should know some stuff before purchasing a template. Everything that I mentioned before is what makes Gridgum an ideal template shopping store. Almost 95% of our templates have SEO, limitless customization possibility and most importantly, they include demonstration images. Template shopping can be pretty easy if you know what you're doing – that is all we wanted to accomplish – make template shopping a pleasant experience and an easy process.
---
Share:
Tags:
web