How to easily install a WP theme / 7 February 2017 - 16:46:22
How to install a WP theme Easily ?
Now that you've found the perfect WordPress theme, what's the easiest way to install it? If you've ever messed around with hosting, FTPs, or cPanels, you know that uploading your website can be a nightmare, especially for a beginner who's not interested in becoming a web developer.
Fortunately,
WordPress
is that rare unicorn that's easy for beginners to install, and powerful enough for experts to love. WordPress is one of the greatest content management system available on the market today. What makes it so great is the fact that it has an ever-expanding library of themes, plugins, and support. Because of its ease of use, WordPress is one of the world's most popular blog platforms. But, even if you're not creating a blog, you can still use WordPress as the framework behind your static website. This makes it easy to create a home page, an about page, or a contact page-- pages that aren't subject to frequent updates.
---
Before You Start
The first thing you should do is secure a domain name and get a web hosting account. Your domain name is your unique identifying URL (www.yoursite.com). A web host is a computer that "hosts" your website. In other words, all of the files, and content that makes it look the way it does, is placed on a computer at the web host's facility, just like when you save an image or file to your computer. Instead of saving the website to your computer, you upload it and save it to your web host's computer. It's possible to host your website on your own computer, but that requires a lot of security protocols, and is outside of the scope of this article. Let us know if you'd like a tutorial on that in the future. After you get a domain name and hosting, you'll need to install WordPress on your account. Although the majority of web hosts offer support for WordPress, be sure to verify before signing up. Most professional hosts offer a step-by-step five minute WordPress install. But, the installation of WordPress is not the theme installation. We'll cover that in detail below.
---
Installing a Theme Through WordPress
There are two ways to install a purchased WordPress theme. This method is the easiest way. The other method requires using an FTP client, and is generally cumbersome for a beginner. Assuming you've already installed WordPress on your hosting, navigate to your WordPress dashboard. Most commonly, it will be www.yoursite.com/wp-login.php or www.yoursite.com/blog/wp-login.php.
Go to Appearance > Themes from the sidebar.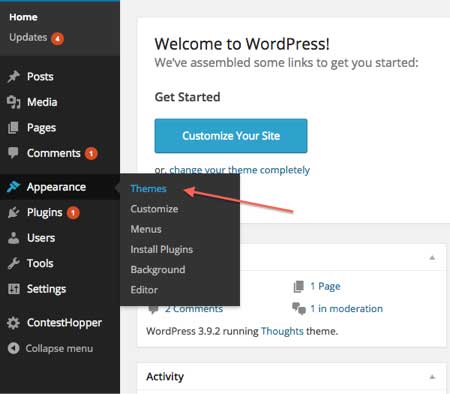 Click on Add New, then Upload Themes. Next, choose the purchased theme and press Install Now. It should remain in .zip file format. Don't worry, WordPress will unzip it automatically.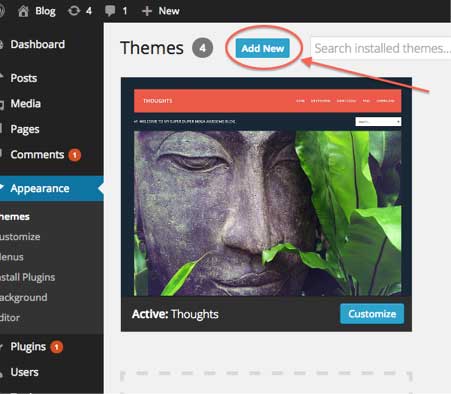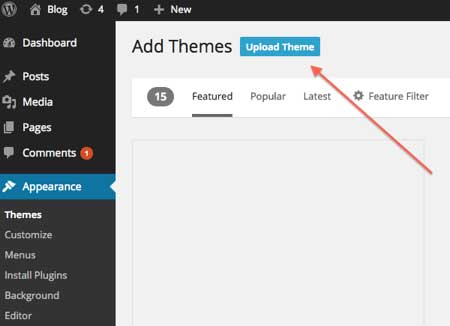 After uploading the file, you can then activate it. And you're ready to customize the theme to suit your needs. That was easy!
---
If You Need Help
All of us need help every now and then. If you're battling a mammoth or if you just want your site to look exactly like the demo, many of our themes come with personalized installation. Popular themes that offer installation include
Alexio,
Austin,
and
Kadpy
. Be sure to check the purchase details on the theme page to verify if installation is an offered service. What are you waiting for? Get started right now, and have your website up and running in no time.
---
Share:
Tags:
wordpress templates