Sharing Logo Design / 25 June 2017 - 14:40:16
Logo Design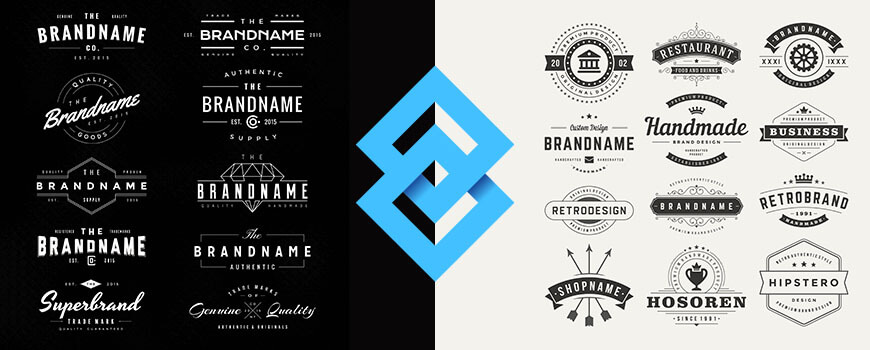 The one thing that defines brand's identity most of all is, of course, logo design. Since it is the thing that customers recognize and remember, it's crucial to use a design that stands out and is easily remembered by visual memory. When starting a business, one weighs the cost of every aspect and tries to spare expenses where possible, so it's pretty important to know what you're getting, or not getting for your money.
Prices of logo designs differ greatly. Mostly they depend on who is actually doing the designing, rather than the design itself. Let's sort everything by price and start by the lowest. Since logo designs and designers differ, prices can range from 0$ to thousands of dollars, but one thing to remember here, is that if you are a start-up company or a small business and are looking for a quality design, it should cost somewhere between 300$ - 1300$.
Low cost for logo design is considered under 100$ and the best way to get it is to make it yourself using a logo generator like Logomaker.com. These generators are the cheapest way to get what you want, since it costs 0$ to use the service and 10$-30$ to purchase your design. The disadvantage of logo generators is that they only offer limited options of icons and fonts and if you don't have any design training at all, you may end up with something feels very off. The biggest advantage is that, if you do in fact have a little training logo makers should work just fine.
So, the first price category is 10$-100$, logo designer is an online generator, quality is basic and it's pretty much depended on you. This design option should be used by budget and time conscious businesses that don't mind having a generic logo design.
Average cost of logo design is from 100$ - 2000$. The reason for this range to be so large, is that mostly it's made by freelance designers or, in some cases, design contests. Since every freelancer makes their own price considering their abilities, achievements and popularity, some charge 150$ for a certain kind of design, and others charge 2000$ for the same thing. We can divide this wide range into two: 100$-800$ and 800$-2000$. They are both designed by a freelancer or made by a design contest but differ in quality and potential clients.
Logo designs in the first price category are made by designers with limited experience or a small portfolio, but talent and promise. This category of designers subsists on businesses that have a good understanding of the whole designing process and prefer spending more time that money. The second price category is occupied by experienced designers who provide professional service and their customers are mostly businesses who have a mid-range budget provided for a logo and want a quality design.
When choosing a freelance designer from this category, it's imperative to consider these three things above all: how much experience they have, their portfolio of previous works and how they bill (hourly or per project).
If you have a budget which puts you in this price category you should consider a design contest. Like all other choices, this one has it on pros and cons. The biggest con they have is that you won't be able to actually dictate over the process and may get something you don't like but design contests allow you to get multiple designs for the price of one, and have a choice in the matter. If you can clearly explain your wishes to the contestants I don't see why you can't neglect contests' one disadvantage.
Finally, let's talk about some high-end designs that cost 2000$ and up. At this price, you're getting so much more than just a logo, you get a complete branding package, that includes conducting market research and competitor analysis to figure out how your logo can appeal to your customers' eyes. This type of package goes well beyond freelancers and is done by design agencies. They guarantee extremely high quality designs from a full-service team of creative strategists, analysts and sometimes, even psychologists.
So, to sum up, regardless of what or who you choose to make your logo design, you should always know what exactly you are getting for your money and certainly know you are getting a:
• final logo design in different formats (high-resolution and web-optimized formats)
• Full legal copyright to ensure that a certain design is yours, and yours only.
---
Share:
Tags:
logo design
,
website design