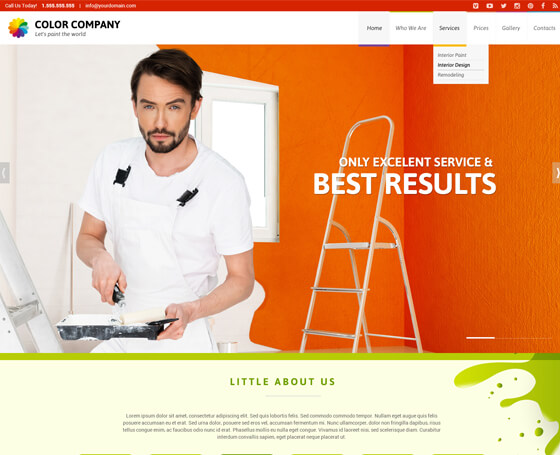 The Paint co. Bootstrap Landing page template that we are offering is for companies that are offering house and apartments renovating services. It is the best ways for the companies to promote themselves and make aware of themselves to as many potential customers as possible. Bootstrap templates do not require a deep knowledge or experience of coding because the most of the work is already done. You will simply have to alter the existing design based on your preferences, taste, and wishes using any HTML editor, for instance, Adobe Dreamweaver. But if you still have doubts about acquiring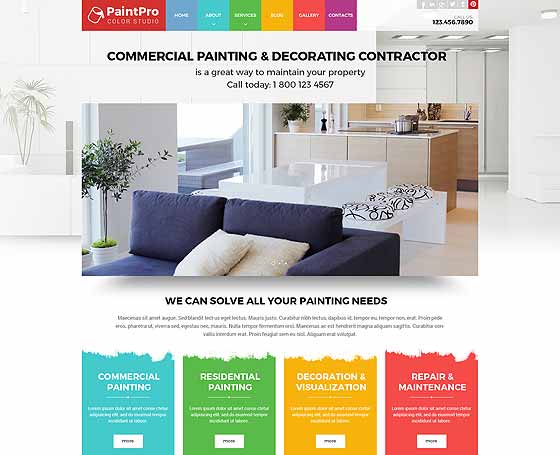 This paint pro template is for all customers seeking a website template that deals with a painting, interior design or any related business. So if you run a paint company, an interior design business this is the website that you need to have. Our template is a Joomla template, Joomla as a website design tool has a lot of advantages that you will experience when you run your business. So what special features does Joomla have? In general, Joomla is a really easy language or design tool to learn, you do not need special programming experience to be able to do any customization of the website.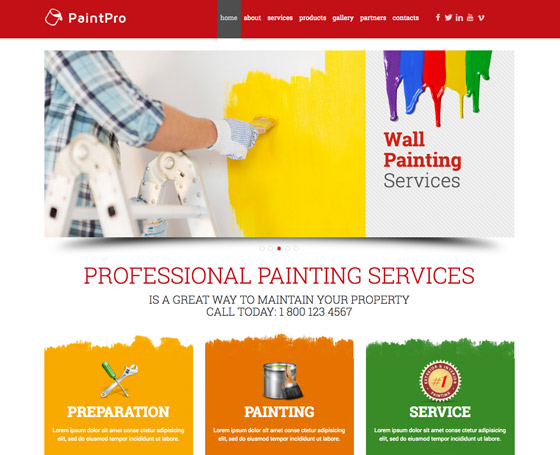 PaintPro WordPress template (theme) is for people who own a business of professional painting/home renovation or cleaning. It is fully responsive which means that it will work on any kind of device. Moreover, it has an admin Panel which allows you to edit any kind of content on the website very easily. You don't have to worry about modifying the page to meet your best expectation, we are always happy to assist you. Please contact us with any further question and we will be happy to help you.