December $1000 Giveaway for Theme Developers / 17 February 2017 - 15:24:34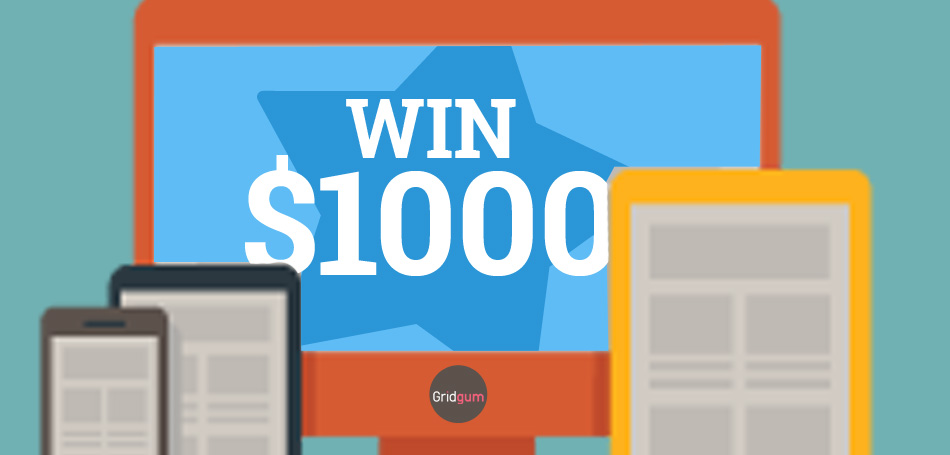 It's that time of the month again!
At Gridgum we are still on the lookout for the best responsive themes and templates, and feel we need to offer our authors a Christmas incentive! This month we will be giving $1000 for the best responsive theme submitted by the 31st December 2014.
Our competition terms are simple:
1.
Submit your responsive theme before December 31st 2014 and you will be
automatically entered
.
2.
You will only be entered into the giveaway if your theme/template is approved.
3.
Themes/Templates need to meet our
submission guidelines
.
4.
This competition is valid for all non-exclusive or exclusive themes. View
seller commission
for more details on exclusivity.
5.
Our team of theme approvers will decide which theme wins based on uniqueness, visual appeal, creativity and usability.
6.
Winner will be announced within 3 weeks of closing of the competition.
7.
Payment will be made via PayPal to the developer within one month of closing of competition.
8.
It is really that simple!
Click here to submit your theme today!
---
Share:
Tags:
Template Marketplace