Information
Video Tutorial
Related Templates
Comments (9)
Pizza & beer house HTML Bootstrap Themes
We want to introduce you the latest Pizza and Beer Houses HTML Bootstrap Template, which is created with bootstrap HTML, CSS and Javascript Framework. Pizza bootstrap template is made for the customers who already have this kind of a business, for instance: Pizzeria, Pizza restaurant or Italian restaurant. We thought for a long time which type of template to make, or create CMS template (WordPress Joomla) or simple bootstrap template. Our choice stopped on HTML bootstrap template, because the Pizza restaurant,  this business does not include many products, Few kinds of pizzas are popular in the world and those might be  10 or 20 kind not 1000 of them. On top of that is does not need a difficult structured website. The pizza template, which is presented by us fulfills all requirements. You have the opportunity to sell pizza online through this template and improve your business.
We tried to make  Pizza Website design attractive and the best, we used the best design elements in this template. The template is made of one main page + the information page which you can change into many simple pages + the pizza online store page where the products are placed with its little descriptions and the order now button.
On top of that we can  make a page  in one condition if you push a button – Order now you will redirect on the products  detail page where you can   define your product, also on this page the buyer can increase the amount with the plus button and decrease with the minus button

Also with the checkout button, the customer can buy the product. On this page, as you can see there is a field where the buyer can write a comment.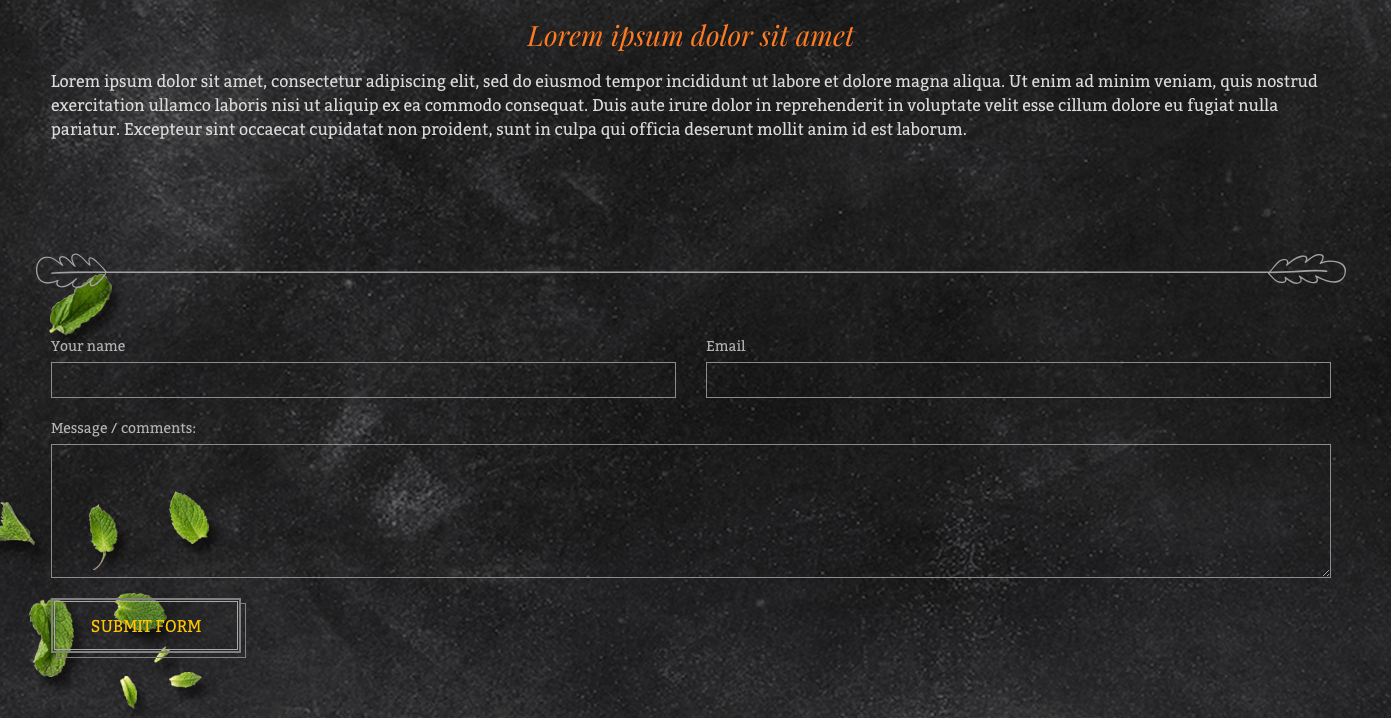 We present you 4 types of templates:
First one Pizza House is made without Parallax, Second one Pizza House is with the Parallax effect, the third one is Beer House without parallax effect and fourth is Beer House with Parallax effect. This thing could be chosen from the menu, look for the screen below: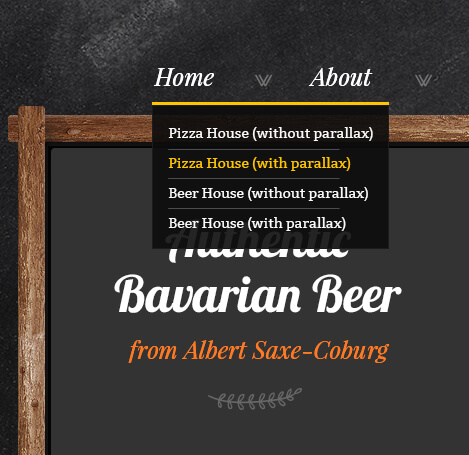 In the future, we will try to add new pages, for instance: Shopping cart and so on. If you buy the template in future you can make an upgrade. Also, you can download it for free. For this, it is necessary to make a newsletter subscribe from us and you will get the information about the new changes.
Also if you buy the template you can use free hosting at www.m9host.com

As for the support, we represent special supports. In case, if you need our help please leave a comment or questions in the above-mentioned section.

Our team will give an answer in a very fastest way. if you need our help we can make a special step by step tutorial for you it will be about how to work with the pizza website template and the tutorial will be placed here.
Buy the pizza website template for your pizzeria, trust us and you will get the best service from us.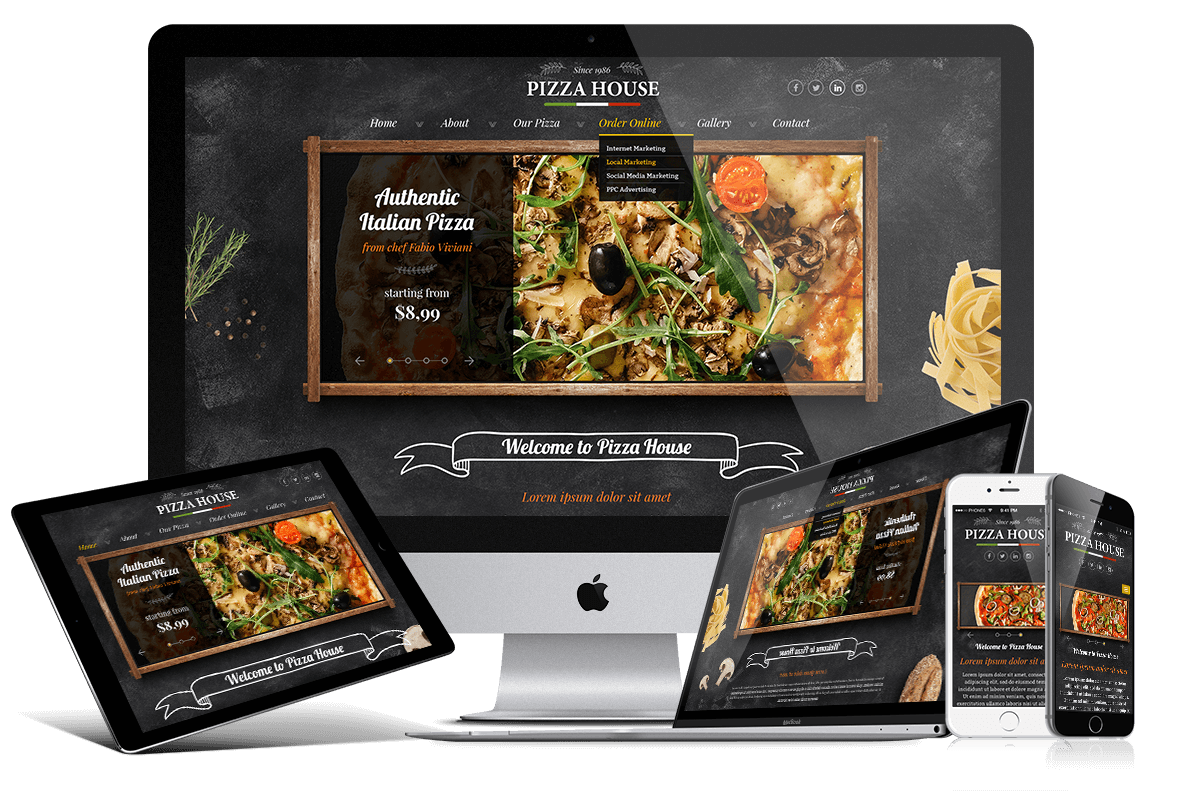 WE HAVE CREATED 2 VERSION OF THIS TEMPLATE
BEERHOUSE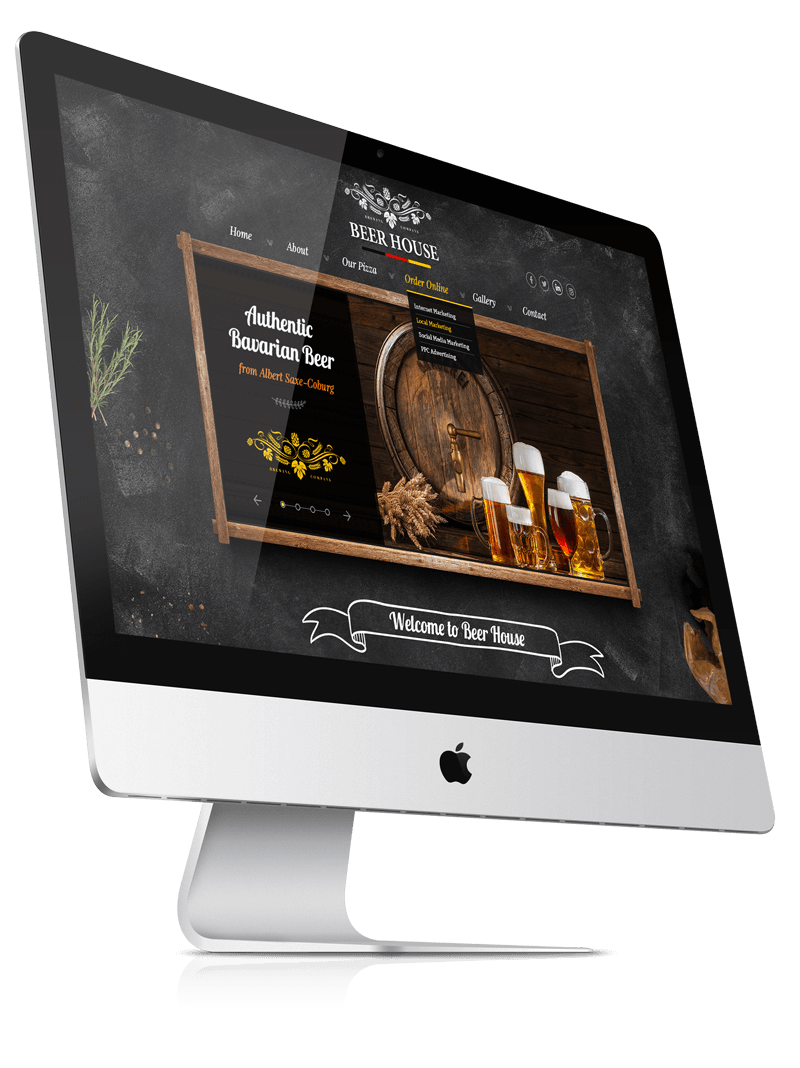 PIZZA HOUSE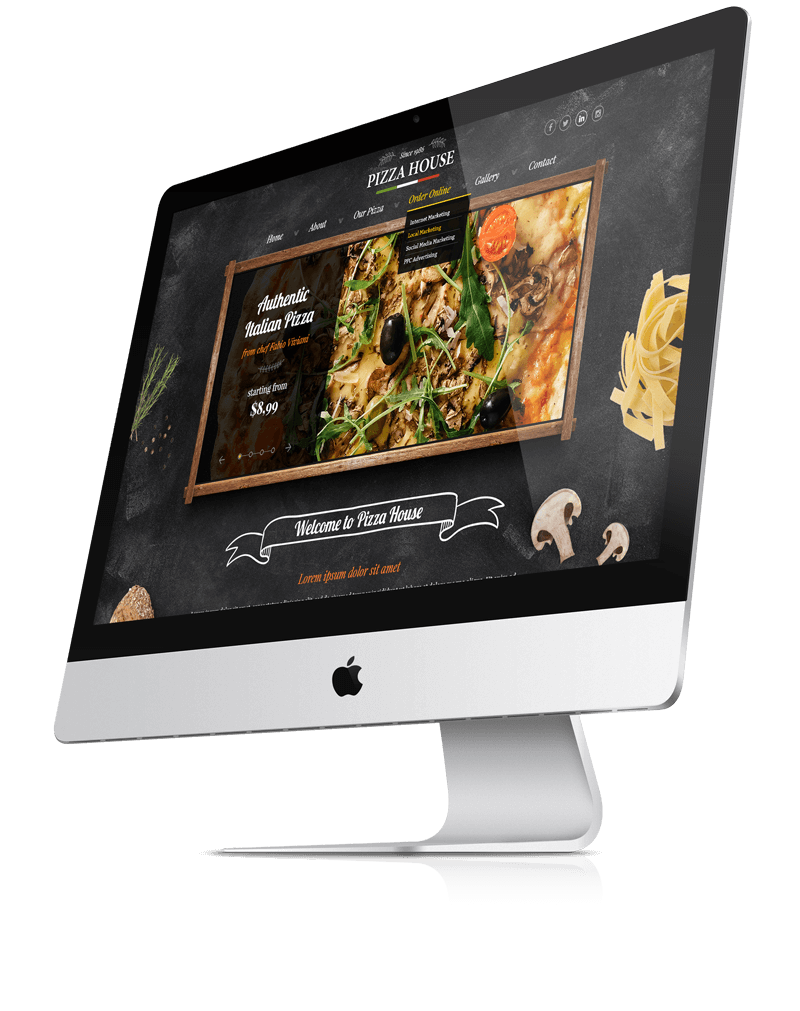 NOTE: The template package doesn't include original images, those are for preview purposes only.

$21


| | |
| --- | --- |
| Date of Creation: | 24 November 2016 |
| Last Update: | Never |
| Compatible Browsers: | IE, Chrome, Safari, Firefox, Opera |
| Software version: | Bootstrap 4.x |
| Files included: | HTML, CSS, JS, Files, Images, PSD |
| Documentation: | Well Documented |
| Layout: | Responsive |
| Tags: | pizza website template, pizza templates, pizzeria website templates, template pizza, pizza site template, pizza restaurant website templates, restaurant website templates, restaurant template, template restaurant, template for restaurant website, best bootstrap templates, pizza html template, bootstrap themes, bootstrap css, bootstrap website templates, bootstrap html, bootstrap, bootstrap responsive, bootstrap 4 |
| Type: | Bootstrap Templates |
| Categories: | Cafe Restaurant Theme |
| item #: | 30814 |
©
All Rights Reserved Gridgum