Information
Related Templates
Comments (11)
Radio HTML Bootstrap Template
Our collection has been expanded recently with another radio template. This template is built with Bootstrap, CSS and JS frameworks. Gridgum can brag about being leaders on the entire template marketplace in online radio themes, as no other provider has a greater collection of these templates. Nowadays, in the computerized era, anyone who wishes to create their own online radio and broadcast live can do so simply and without any extra expenses. Website owners can broadcast whatever, whenever and wherever they please, the sky is the limit. All of this is thanks to the development of internet technologies. We didn't want to fall behind the evolved time, so we are offering new and improved radio templates.
You can find different types of radio templates on our marketplace, types such as CMS WordPress, CMS Bootstrap and, of course, the newly offered Bootstrap radio template. All Themes in our marketplace are responsive, which means they have an adaptable to devise design.
The new Radio Bootstrap responsive template, presented above, differs with its special functionality. The website consists of 15 Bootstrap HTML pages. Our designers have considered every little request that online radio owners might have and created a functional site that has everything essential for an online radio station. This template has a working music player with adjustable volume, rewinding system, and some other necessary tools and functions.
View image:

Also, a very important blog section, Slideshow, a JS carousel, contact form, working photo gallery section and etc. We would like to note that the template package legally includes all content images that you see, which means that by purchasing this template you get everything that is on the live demo preview and not just a skeleton of the site, which is usually the case with other providers.
We are asked different questions about online radios frequently, like what are the necessary steps of creating a radio and etc. Because of this topics exceptionality, Gridgum has published a blog post – How to create a real radio station and online radio station, which you can see here: https://gridgum.com/all-about-real-radio-station-and-online-radio-station/
We advise you to thoroughly look through this article since it has detailed explanations of everything you will need to do to get a radio studio working. In case if you have not experience in HTML bootstrap, we recommend you to download one of our Free bootstrap themes here: Download free themes, there you find our best bootstrap templates for free. you can use those for your commercial or non-commercial projects.
A little bit about support – Provided that you decide to purchase one of our templates, you should know, that with it you'll be getting a full life support. Now what exactly is Gridgum offering with this, you might ask. Life support isn't just written answers, it is video guides and tutorial answers to any amount of questions that might arise. Our customers just have to post their questions in the comments' section above and wait for a video tutorial in return.

We are almost sure, you won't be able to find a support like this with any other template provider. So buy our newest Radio Bootstrap Theme and be sure that with Gridgum.com you will get the best deal possible.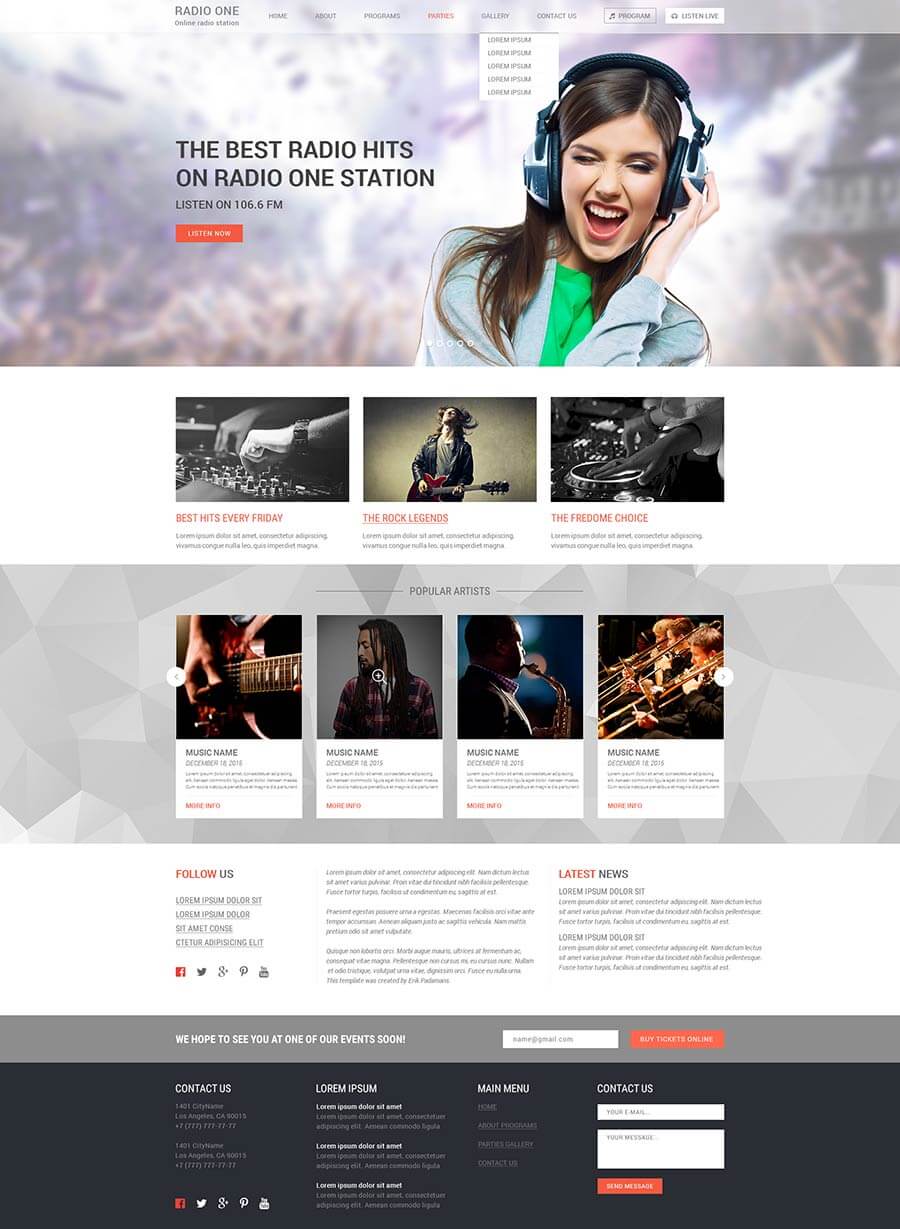 ColoRadio bootstrap responsive theme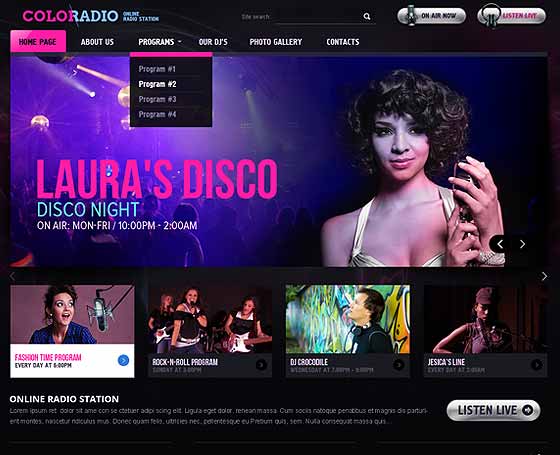 $16


| | |
| --- | --- |
| Date of Creation: | 23 February 2017 |
| Last Update: | Never |
| Compatible Browsers: | IE, Chrome, Safari, Firefox, Opera |
| Files included: | HTML, CSS, JS, Files, Images, PSD |
| Documentation: | Well Documented |
| Layout: | Responsive |
| Tags: | radio website template, radio templates, radio station templates, internet radio website templates, online radio website templates, bootstrap templates, online radio station templates, best bootstrap templates, radio station website template, radio station website templates, Internet Radio Station Templates, website templates, Music Themes, bootstrap themes, bootstrap css, bootstrap website templates, bootstrap html, bootstrap, bootstrap responsive, bootstrap 3 |
| Type: | Bootstrap Templates |
| Categories: | Radio Themes |
| item #: | 30877 |
©
All Rights Reserved Gridgum