Information
Related Templates
Comments (0)
Roofing & construction Bootstrap Template
Another new template has been added to our Type of Bootstrap collection. The number of Bootstrap themes and templates in our marketplace is expanding almost every day, which means more and more customers can find exactly the templates they are looking for.
The newly added template is for companies working in: Homebuilding, Construction, home renovation, architecture and of course roofing – building, repair, and cleaning.
The template is created in the Bootstrap base, and it is a fully responsive template, which means that it changes the design to adapt to different devices. If you want to check if your template is responsive or not we recommend you to read our post about: How To Check Responsive Design for Multiple Devices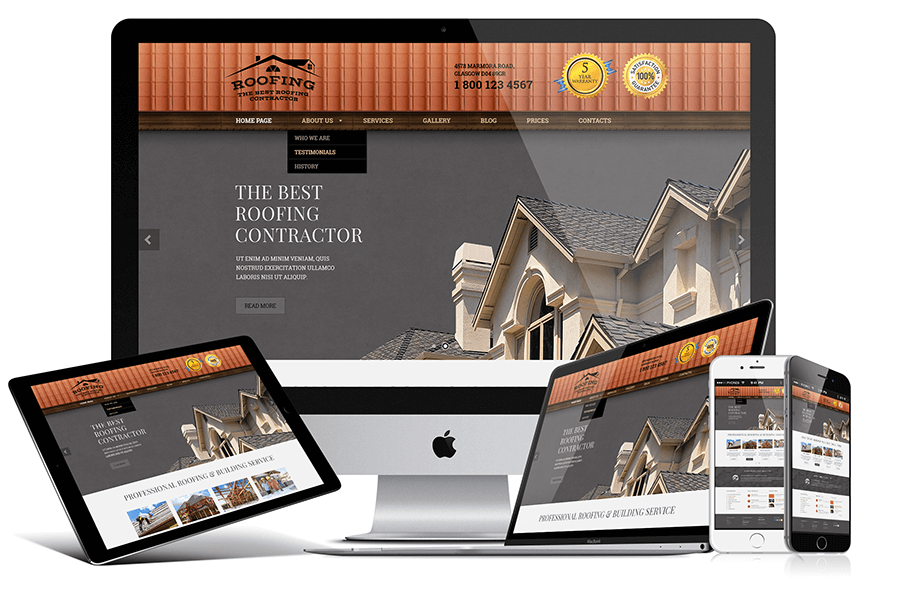 As we mentioned above, this product is a simple HTML Bootstrap template and it doesn't require installation on a server. You just need to upload it to the server and its ready to use. Hot to upload (publish) bootstrap template on the server can be seen here: https://gridgum.com/How-To-Upload-Bootstrap-Template-On-The-Server/
The next step is customization - For this, you need to enter any desired text and change pictures if you would like to do so and the website will be ready for your customers. You just need to have any HTML editor and know a little bit about HTML. If you don't have the required knowledge or experience our support service is ready to help and guide you step-by-step through the whole process. Ask any questions in our comments section and you will get a video tutorial reply shortly.
This template consists of 17 HTML Bootstrap pages:
Home (index.html)
About

About us (about.html)
History (history.html)
Testimonials (testimonials.html)
Who we are (who-we-are.html)

Services (services.html)
Gallery

Gallery (gallery.html)
Doors (doors.html)
Roofing (roofing.html)
Siding (siding.html)
Windows (windows.html)

Blog
Prices (prices.html)
Contacts (contacts.html)
all of which are created considering every little detail that is essential for Roofing, renovation, and Building construction theme. It should be noted that the
template's original package includes the design in PSD Format and all content images that you see on the demo preview
. So, when purchasing this template you get the whole package, exactly as you see on the preview and not just a skeleton of the site, as it usually is the case with other template providers.
Your opinion is very important to us. If you believe 17 is the wrong number of pages for this template and need more pages or if you think there are some functions missing please let us know and we will create, upgrade this roofing template shortly.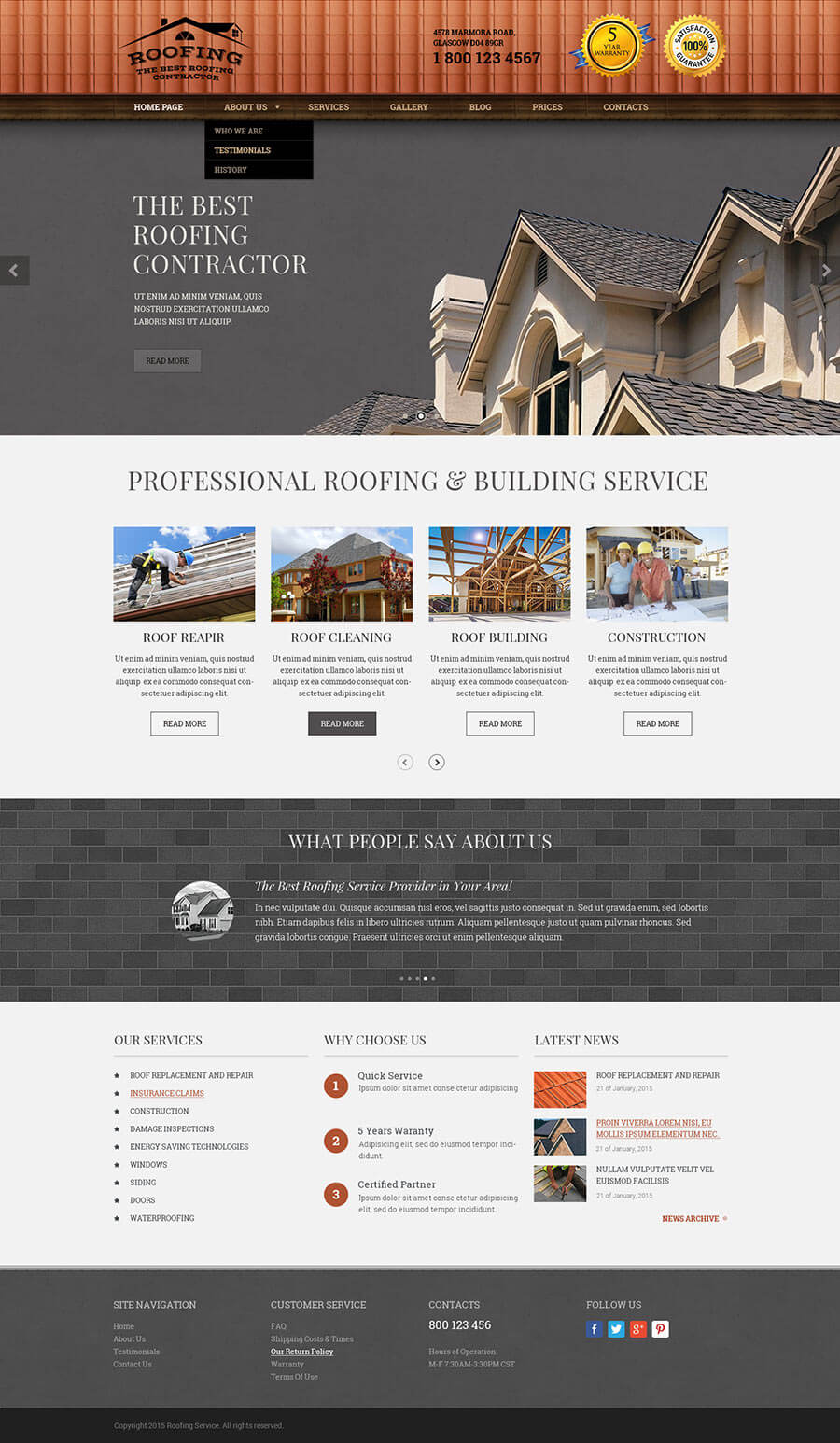 $18


| | |
| --- | --- |
| Date of Creation: | 24 February 2017 |
| Last Update: | Never |
| Compatible Browsers: | IE, Chrome, Safari, Firefox, Opera |
| Files included: | HTML, CSS, JS, Files, Images, PSD |
| Documentation: | Well Documented |
| Layout: | Responsive |
| Tags: | roofing templates, roofing website templates, roofing website design, best roofing website design, construction website templates, Best bootstrap themes, best bootstrap templates, responsive website templates, responsive web templates, bootstrap, building company template, HTML templates, web templates |
| Type: | Bootstrap Templates |
| Categories: | CSS Templates, Miscellaneous |
| item #: | 30879 |
©
All Rights Reserved Gridgum