What is Joomla, Joomla - a CMS / 25 June 2017 - 14:27:47
Joomla ! – A CMS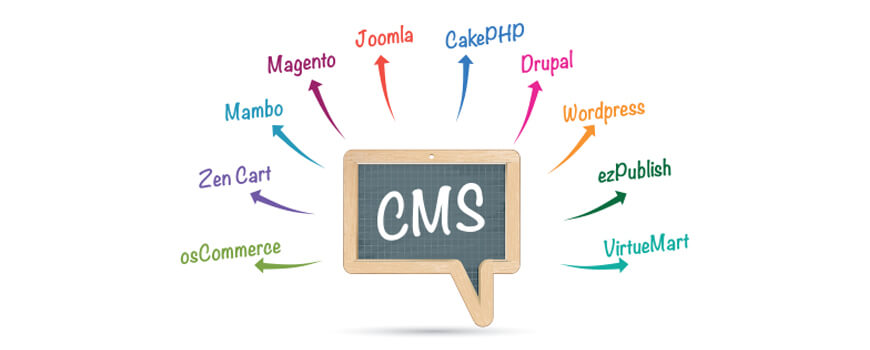 This is the next blogpost about another Content Management System (a CMS). Bettered only by WordPress, Joomla! is on the second place holding nearly 10% of CMSs market share. Millions of websites today are powered by Joomla!. If this isn't your first time on a website template marketplace, Joomla! is the term, the rough meaning of which you should already know. If there still are some of you left who have no idea what Joomla! is, you should continue reading.
It all started in summer of 2005, when Joomla! was born because of a project fork (taking copies from another source code) of Mambo (or Mambo Open Source, MOS), which was a popular CMS until 2008 when it's last release was outshined by other newer and more popular management systems. As of November 2016, Joomla! has been downloaded more than 81 million times.
Joomla! is an award-winning CMS, so basically it is an open source platform on which applications and websites can be created. Joomla is a CMS that connects to your websites database, to make content management and content delivery easier, so Joomla! makes things better for both, the site's visitor and the site's manager.
• What does a CMS do?
We have mentioned CMSs before, but have never thoroughly, clearly and in non-geek speak explained, what it is and what it does. The words tell you everything themselves – a Content Management System is a software that manages all your websites content, it keeps track of everything, so you don't have to. Your website's content is everything from simple texts and documents, to photos, music and videos.
• Why use Joomla! ?
Joomla is designed to be easy to set up and to use, especially if you are not an advanced user. Most of the Web hosting services today offer a single click install, which allows you to get your website up and running in a few minutes.
Joomla is 100% free. This is mostly because of its non-corporate roots.
It is open source, which means that one you have started your website, no surprises will pop up. Every nook and cranny is open for you to inspect and customize to fit your website's individual needs and your tastes.
• Who uses Joomla! ?
As of today, Joomla is used by millions. In addition to being the largest web platform for government organizations, it is also widely used for education, media, e-commerce, small business and personal websites around the world. You can see the list of companies using Joomla! on the official Joomla! Showcase Directory. So, many companies and businesses have more requirements than that available in the basic Joomla package. Because of this reason, Joomla is highly extensible. It has thousands of add-ons that are available in the Joomla! Extensions Library.
If after reading all of this Joomla! seems like the right choice for you, your first step should be reading Getting Started With Joomla! so you know all the basics of what you need to know. The next step is to download the latest version from Joomla! official website and wait just a few minutes until your Joomla! is ready to use.
---
Share:
Tags:
web