The Best WordPress Plugin – WP Page Builder / 4 September 2018 - 17:26:47
The WP Page builder
For anyone to build amazing websites!
In this article, we decided to share with you the very functional WordPress plugin that can be used to create websites very easily. It does not matter whether you are a programmer or beginner, you will be able to create an amazing website with the help of this tool. You would be able to create web pages within the minutes without writing any code.
The WP page builder is offered for free and is fully front-end based tool with various interesting options.
For example, with WP page builder one, can go beyond the imagination and create some stunning designs, creative layouts and a lot of design elements like design blocks, shape dividers and etc. Moreover, WP Page is very fast and takes much less time than all the other counterpart tools to build very authentic and functional website. It does not take any time for a command to be executed and to build web pages in it. WP Page builder also grants you with an independence since you do not have to hire any designer or developer to create a professional website. All you have to do is to use all the available functions of a tool and utilize them in an efficient way.
With the help of WP Page builder, one can edit the website on the front end and examine the output in reality. One can easily use the ready elements, build complex layouts and offer various styles to a website within the short period of time. It is extremely easy to edit any website design with the drag and drop feature which is incorporated in WP Page builder.
As it was mentioned above when one uses the WP Page builder there is no need to write any line of the code. The brad and drop function will relieve anyone from writing the codes because all of the instruments are already incorporated in the tool.
The best thing about WP Page builder is that it can be employed by anyone with any educational background. In other words, it does not matter whether you are a developer, programmer, beginner, WP Page builder can be helpful for anyone.
The pages that are created through the above-mentioned tool can be accessed by any device like mobile phones, personal computers, laptops, tablets and etc. WP Page builder offers 100 percent responsive layout and mesmerizing webpage design. No matter what quantity of rows and columns one will use on each page, it will still not cause any problems with responsiveness.
With the help of WP Page builder, you can also easily create the typography of a website and edit the colors within the minutes. The tool compromises more than 350 IconFont line icons and more than 650 Font Awesome icons that are available to create authentic, modern and simple typography for a website. Moreover, the WP Page builder includes hundreds of amazingly designed ready to use template pages. In other words, using the WP Page builder you do not have to start from your scratch to build the website page. You simply have to choose the already built template page and edit it in your own way. The WordPress tool will not only help you to edit and create web pages easily, but it will also help you to use various section elements. The WP Page builder offers a wide range of ready elements which will help to accelerate the website building process. One can save time by dragging and dropping the ready elements instead of creating them through coding. WP Page builder also offers a huge collection of add-ons which are needed for designing text boxes, contact areas, images, icons, buttons, pricing tables and many other things.
As you might have recognized, the WP Page builder has a lot of benefits to offer and it an absolute must have it. Acquiring the WP Page builder should not also create a problem since it comes at free of cost. The basic elements of the suggested tool come for free however additional functions like ready blocks, add-ons, library system, predesigned templates come usually with a price. However, by acquiring the WP Page builder you will also be able to place the WordPress widgets on any section of a website. The above-mentioned tool makes real every opportunity to have a successful, functional and high-quality website. If you are interested in and want to get more information, please click on the provided link: https://wordpress.org/plugins/wp-pagebuilder/
The installation process of the WP Page builder has minimum requirements which are:
• PHP version 5.4.0. or greater
• MySQL version 5.0. or greater
If you fulfill the requirements, then automatic installation will do the work. One can start the automatic installation of WP Page Builder through securely logging in the WordPress Dashboard. This will open up a page which shows all the available plugins for WordPress including the WP Page Builder.
If you want to test the WP Page builder and see how it works, then please use our free WordPress templates that can be found here: https://gridgum.com/themes/category/free/wordpress-templates/
We have a very rich collection of WordPress templates, some of which are free for download and some of which are Premium (Professional). In case you are interested in premium WordPress templates which can deliver more benefits, then please click on the provided link and visit our library of premium WordPress themes: https://gridgum.com/themes/category/wordpress/
In case of a huge interest, we will also offer the video tutorial on how to install the plugin and how it can be used and what benefits it brings. Therefore, if you got interested, write a comment about this article!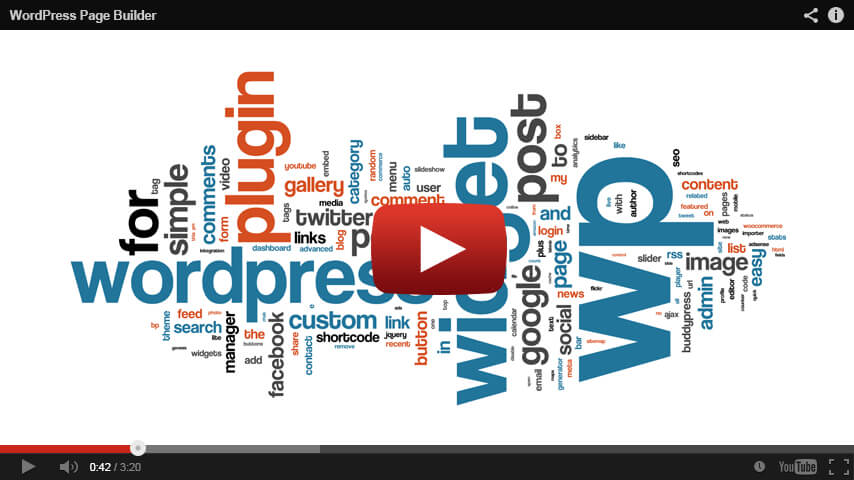 ---
Share:
Tags:
WordPress Plugins