Information
Video Tutorial
Related Templates
Comments (63)
Radio station WordPress
The 21st century is all about accomplishing things that once were regarded as impossible for instance, online radio station. People like sharing their music, emotions, and opinions about music and now it is possible to do it online with our WordPress Radio Station theme. If you want to share your interests and ideas with the people all around the world then just buy this WordPress Radio theme.
As it was mentioned before, the idea of having your own online radio station is getting more and more popular among people. It is actually amazing that anyone who wants can have the online radio station because it does not need any license for the radio streaming. The Internet gives the ability to everyone to open their own online radio stations and it's quite demanding therefore we offer an opportunity to have one. of course, there are emerging many questions from the customers, how is it working and how is it done, therefore we dedicated the article in our Blog section, so go and check it out if you are interested: https://gridgum.com/all-about-real-radio-station-and-online-radio-station/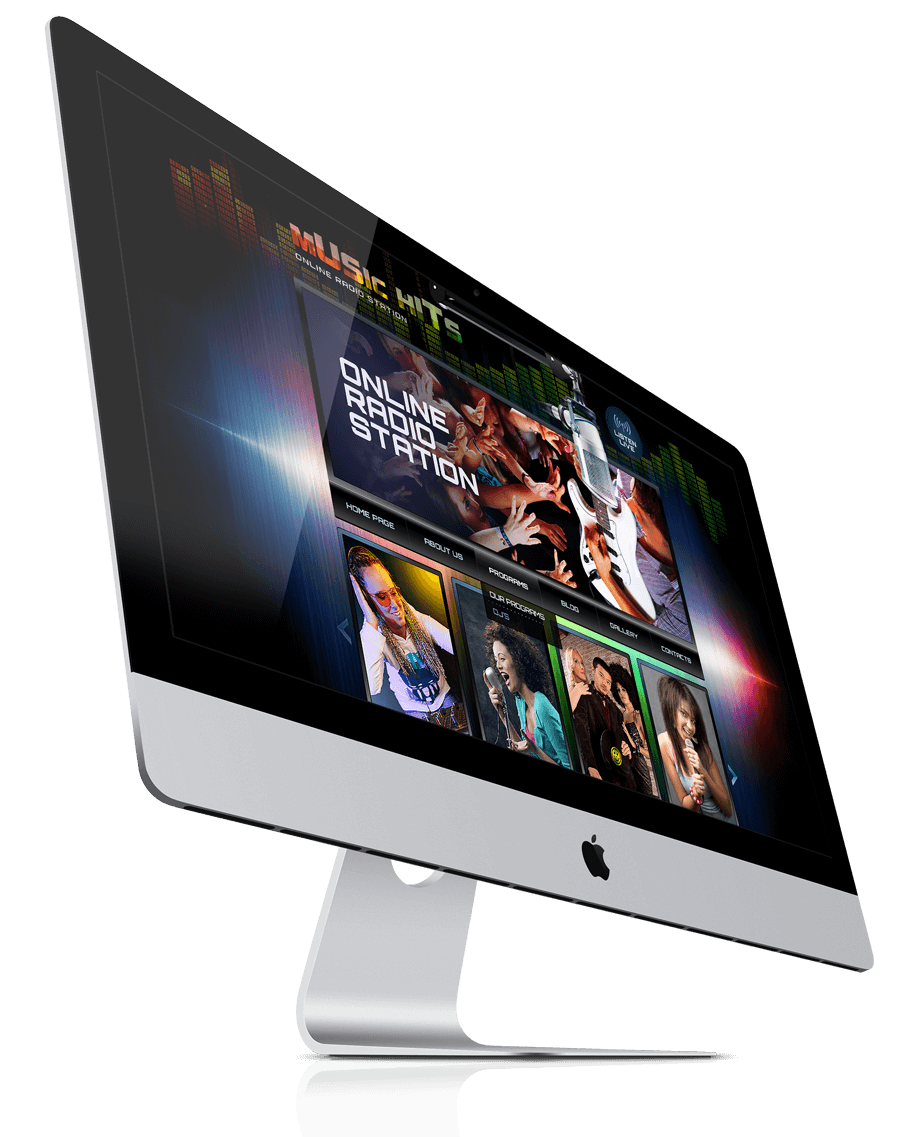 If you do not have any experience, do not worry because WordPress template is very easy to manage, because it has a great content management system (CMS) which does all the work for you. To say in simple words you do not need any background knowledge to deal with WordPress you just have to upload images, change the text based on your preferences and etc. Also, another benefit of WordPress is that it is open source which means that every programmer can alter it and enrich it with many other functions. Working with CMS template is a great pleasure because it is just a piece of cake however if you have any questions or problems do not hesitate to contact our support team and we will get back to you soon.
Another benefit of this Radio Station theme is that it is responsive which means that it can be opened from every device (PC, mobile phones, iPad) and design will look perfect from every one of it. Of course, the design will change a bit but that's again altered to be suitable to every device.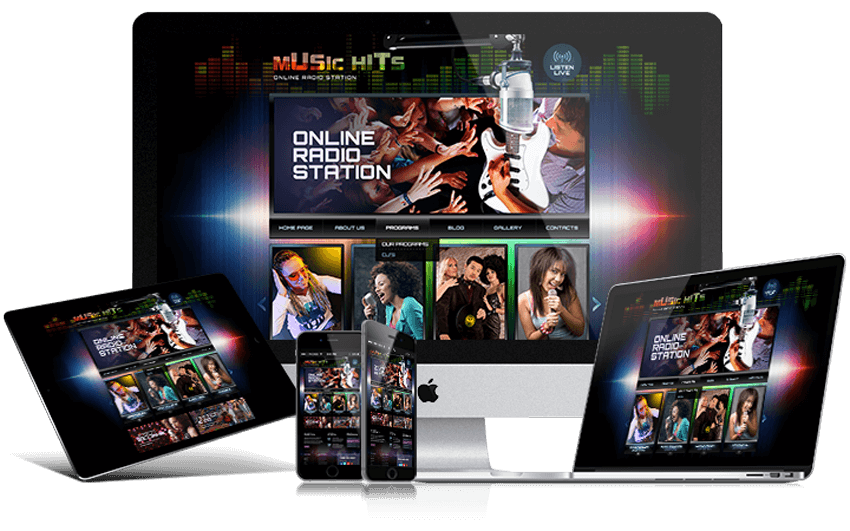 The Radio Station theme has a menu which consists of 6 sections:
1. Home Page- where you publish the main events or radio streams or whatever you feel is the most important
2. About Us – the section where is written your history like what you do, when it started and etc.
3. Programs- here you publish what programs you offer or who are the DJ's and their schedule
4. Blog- the place where you write the things which are interesting, innovative or simply important to you.
5. Gallery- it is up to you what you post there but it is something that is connected to your previous works and projects.
6. Contact- here is the place where customers can contact you and also see your current location via Google Map.
The WordPress Radio Station theme is ready and waiting for you to use it to purchase and have your own online streaming. If you have any questions please ask and leave in the comments section and our support team will contact you immediately. We offer exclusive support service and create video tutorial based on your questions to make explanation process even smoother.
NOTE: TEMPLATE PACKAGE INCLUDES ALL ORIGINAL IMAGES WHICH CAN BE SEEN ON LIVE DEMO PAGE, BUT DO NOT INCLUDE WORKING RADIO STREAM PLAYER (PLUGIN), IT IS FOR PREVIEW PURPOSE ONLY. IF YOU WOULD LIKE TO USE RADIO STREAM PLUGIN PLEASE CONTACT US.
If you need help with RADIO Wordpress Theme,
please send us your Questions in "Comments" section and
we will create youtube videos for you and upload it here.
---
---
$29


| | |
| --- | --- |
| Date of Creation: | 9 September 2017 |
| Last Update: | Never |
| Compatible Browsers: | IE, Chrome, Safari, Firefox, Opera |
| Files included: | HTML, CSS, JS, Files, Images |
| Documentation: | Well Documented |
| Layout: | Responsive |
| Tags: | radio templates, radio station WordPress theme, WordPress radio station, WordPress radio station theme, radio station WordPress, wordpress radio theme, radio station website templates, Internet Radio Station Templates, Music Themes |
| Type: | WordPress Themes |
| Categories: | Radio Themes |
| item #: | 30912 |
©
All Rights Reserved Gridgum