Information
Related Templates
Comments (0)
Indian Restaurant - Responsive Bootstrap template
This is Indian Restaurant Bootstrap website template that can be suitable for businesses which produce explicitly Indian food. The Bootstrap theme gives an opportunity to launch and run a website with minimum knowledge of programming and effort because everything is already created and is ready to be downloaded. Nowadays it is very important to have a website in order to distribute the information to as many as potential customers as possible. Therefore, purchasing this Bootstrap HTML website template is a very generous offer for such a little price. However, if you have never worked with templates and want to learn more about them before making any purchasing decision feel free to use our Free Bootstrap templates and themes that can be found here: BOOTSTRAP TEMPLATES & THEMES FOR FREE DOWNLOAD
After gaining some positive experience and becoming more confident about Bootstrap you can then switch to professional of Bootstrap themes which can be previewed in this catalog: Professional Bootstrap Website Templates & Themes
Both type of templates, Professional and Free, are very high-quality products but of course, the professional type has some additional aspects, like a better design and they will be upgraded every time we will add some new pages and features in it.
As it was mentioned above no experience in programming is not a problem at all because we will help you with every step of a website launching process. On our blog you will find two articles, which are of course available for free, that will summarize whole this process. These two articles are:
After meticulously reading the provided articles one should have no problems with creating and running a website but even if you do our support team is always ready to help.
The Indian Restaurant Bootstrap HTML template is a perfect match to businesses that are offering Indian food to their target market. Nowadays, most of the cafes and restaurants have their own websites in order to better demonstrate what kind of food they are offering to customers. It is also very convenient for people to use an online platform, a website, to check the menu of a specific restaurant before actually going there to be ensured that provided food is what they want. So if you have an Indian restaurant and but still have no website then this is your chance to acquire it easily. In order to manage the website, you will need an HTML editor, for instance, Adobe Dreamweaver to alter the already existing things based on your taste, wishes, and preferences.
Except for the facts that Bootstrap templates are offered for the affordable price and are easily manageable there are many other factors why people like them so much. One of these factors is that any of our website templates are responsive, meaning that it can be accessed from any device like computers, laptops, tablets, mobile phones and etc. Not only the website can be accessed from any existing device but also the design of the website is altered depending which device is used. In other words, the website's design will always look perfect no matter from which device it is opened.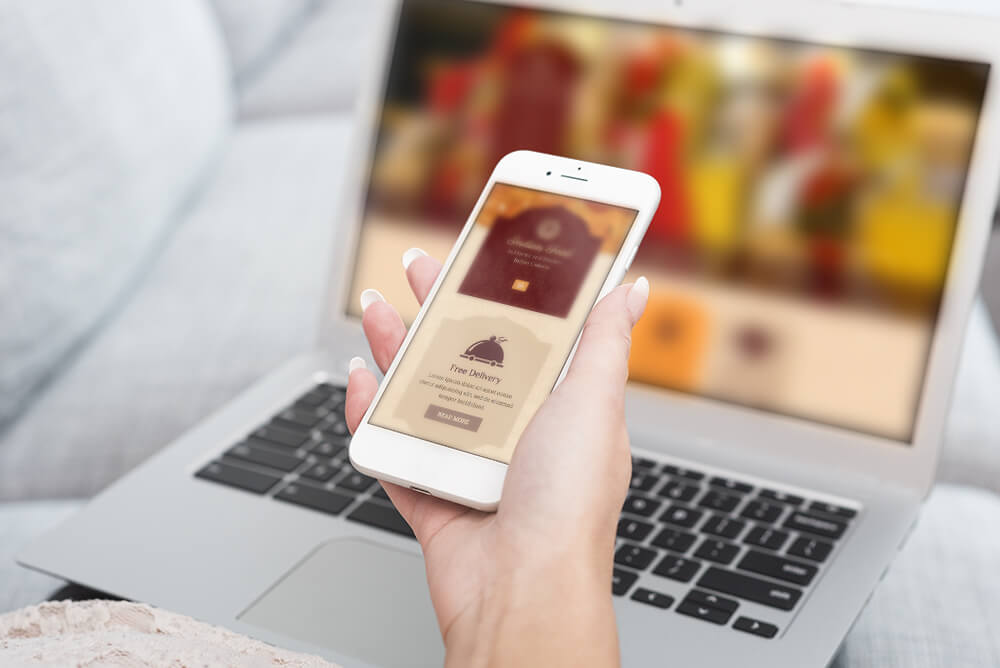 The Indian Restaurant website template gives an opportunity to present all the restaurant information in a very detailed manner. More specifically it has seven different sections that can be used to reflect on the data:
1. Home: This is one of the most important pages because it leaves the first impression on potential customers about your restaurant. So try to make it as attractive as possible in order to persuade them that you are a restaurant that offers the best Indian food.
2. About Us: In this section, you can share information about your restaurant, for instance, why or when it was created, who is your staff members, who are the main chef of restaurant and etc.
3. Our Menu: Probably the most interesting section for customers since it distributes the information about food that is offered in a restaurant. List out all the dishes that are served, the price ranges and also suggest some special offers to attract as many customers as possible.
4. Photo Gallery: On this page, you can share the ingredients and food pictures, also images of the interior design of restaurant and etc. If you like the images that are already exhibited in this template, feel free to use them because they are included in the given price for a template.
5. News and Events: In this section, you can offer the most recently upgraded information about the restaurant and also about some special upcoming events.
6. Location: In this section, you will be able to demonstrate the exact address of the restaurant using the Google Map location tool. If you do not know how to set up the Google Map location, then please this article that explains the whole process in details:
7. Contact Us: Here you can distribute your contact information like email address, telephone number and etc. We also offer a Contact Form in order to make the communication process smooth between you and customers. As you see this Bootstrap template has all the features that are needed in order to launch a website. If you have any questions, please leave them in the comments section and our support team will come back to you as soon as possible with video tutorial answers.
Template package includes:
all 7 pages design in .psd format;
all 8 pages original files in .html;
working contact form released in PHP
working photo gallery with categories;
Working search form realized in PHP;
.php, .js, .css files;
+ 404.html page;
all content images (all images are legal from www.yaymicro.com and can be used by customers for this template only)
$17


| | |
| --- | --- |
| Date of Creation: | 20 August 2015 |
| Last Update: | Never |
| Compatible Browsers: | IE, Chrome, Safari, Firefox, Opera |
| Files included: | HTML, CSS, JS, Files, Images, PSD |
| Documentation: | Well Documented |
| Layout: | Responsive |
| Tags: | restaurant website templates, restaurant template, template restaurant, template for restaurant website, responsive restaurant website templates, restaurant site template, templates restaurant, template for restaurant, best restaurant templates, Best bootstrap themes, best bootstrap templates, bootstrap website templates |
| Type: | Bootstrap Templates |
| Categories: | Cafe Restaurant Theme |
| item #: | 22828 |
©
All Rights Reserved Gridgum