Blog Post: Radio station website templates / 10 July 2017 - 06:35:55
7 radio station website templates
Gridgum is well known to be a website full of varieties that provide you with fully responsive templates. However, we have focused more nowadays on
online radio station templates
since it is an increasing field and we want to provide our customers with a bunch of option to start their businesses. Below are brief descriptions of
seven radio station templates
: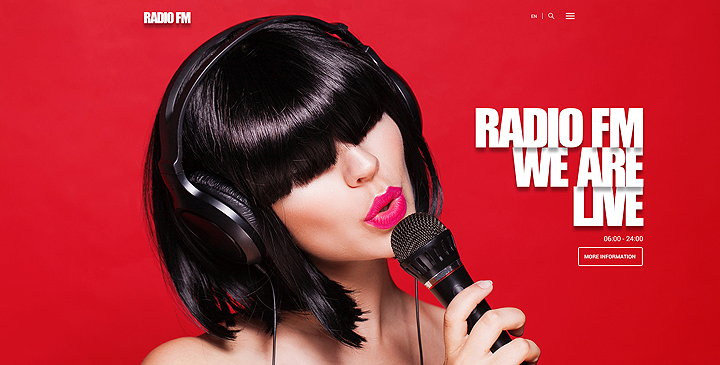 Radio FM - Bootstrap Radio & Recording Studio Template
Our radio FM template is full of animation and HD pictures that would entertain your customers. It has a beautiful vertical menu bar, which is not common in many other websites. It also allows you the ability to connect to your pages on different social network account. Beside that, its home page directly send you to the "listen live" or the "Now on Air" which basically could take your fan to the online streaming station without getting into much details.
---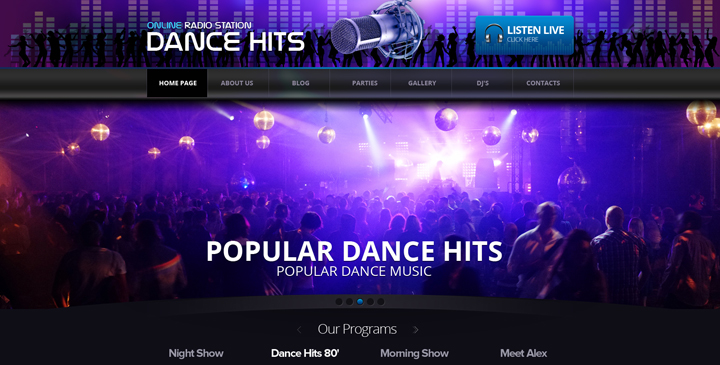 Radio WordPress theme
Our Radio WordPress theme is a unique and beautiful website template that will guarantee you a beautiful essential piece of your company. Beside its beautiful animation and HD pictures, we allow you different section to advertise about different programs that you host on your radio. It also has a different section that focus on the new programs in order to introduce it to your clients. As always, it has two direct links that automatically send you to the online streaming link.
---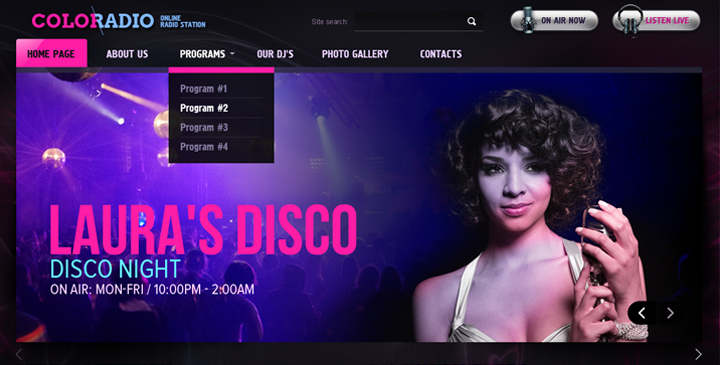 ColoRadio responsive theme
ColoRadio responsive theme is full of exciting animation that will bump up your startup radio station. Beside, HD pictures and animation and the links to get you to the online stream, it allows you to introduce different DJ's that play for your radio station. So if you have your own music that your make, you will be glad to know that you will have the chance to make some fans to your own music makers.
---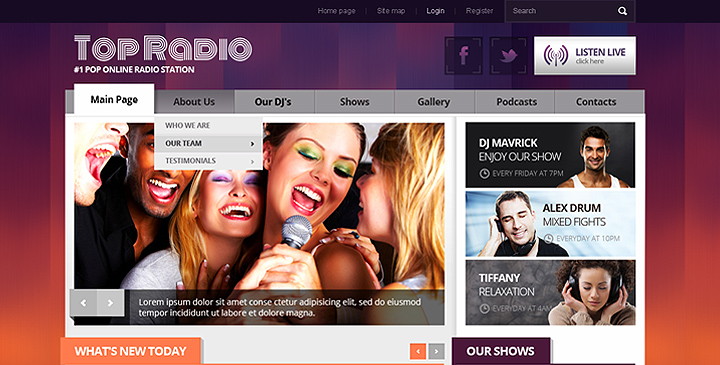 The theme TopRadio is called like that for a reason. It sums up everything that you might need in a radio station. A full HD animation accompanied by different slideshow and card layout display. It has link that send you to the online streaming as well as other links that send you to your social network pages. It allows you to post your news, introduce your DJ's, advertise for your programs and receive comment and suggestions. We have different type with this design:
Bootstrap version
and
Joomla version
---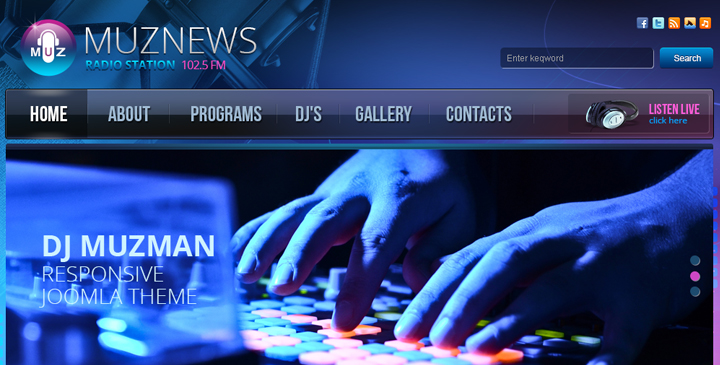 Music Radio
If you run any type of music radio, Music radio joomla template is the website for you. It provides you with full HD pictures and definitely, links to your online streaming stations. It also allow you to advertise for coming and upcoming events. It let you advertise for your programs and different DJ's that you might host or partner with. And at the end, it leaves you 1-2 paragraphs to welcome your fans and address them in any manner that you might like.
---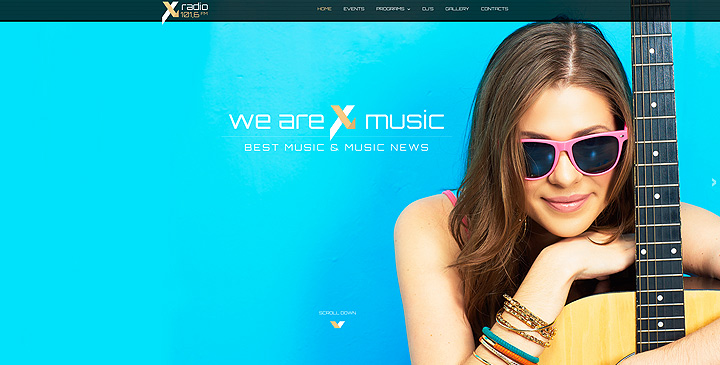 These are bootstrap parallax responsive templates, based on html5 and bootstrap frameworks.These themes are for customers or companies who has online radio, sound studio, media or music business. This
X Radio bootstrap template
created with 2 version, first is sound studio template and second one is radio website template.
---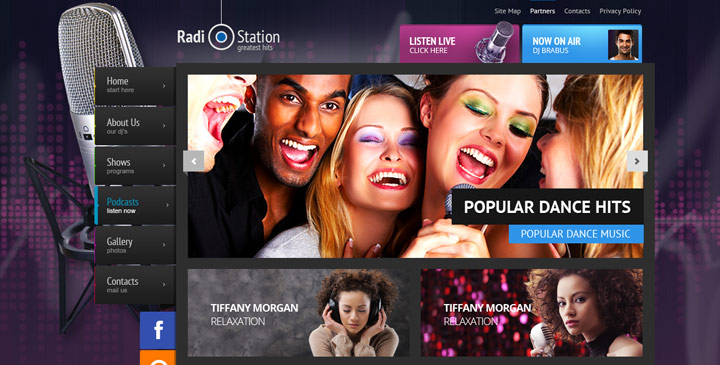 Online Radio Station bootstrap template
We are proud to present our HTML Bootstrap Radio Website Template. This template features an amazing design with vertical main menu and a slide show in the middle. Maybe some of you always wanted to have an online radio, but thought it required a lot of funds or experience. Creating an online FM radio requires only 15 minutes of your time and is easier than you thought. For more detailed instructions on how to set up a radio and every device needed please visit this Blog Post: How To Create Real and Online Radio Station
---
Share:
Tags:
online radio station